Will 2021 be the Busiest Wedding Year?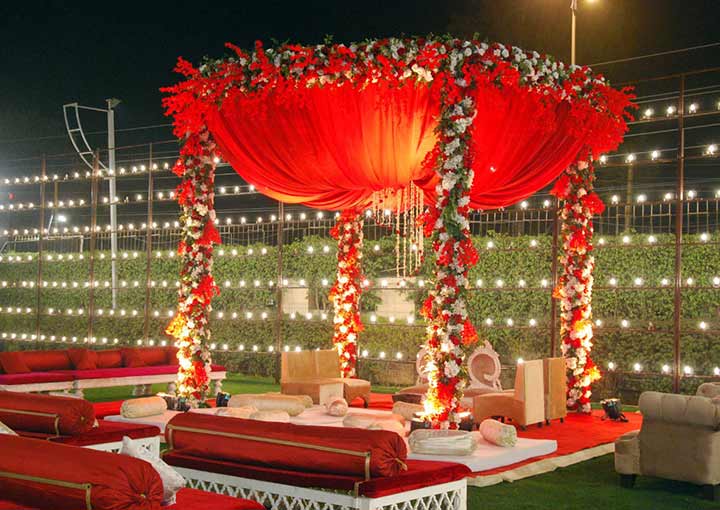 The year 2020 had a direct impact on weddings all around the world as it is estimated that 90% of all couples set to wed in the past year got affected by the pandemic. Since March 2020, the majority of the couples either postponed their wedding dates or made some major changes in their wedding plans! As many couples weren't able to do things as they desired in the year 2020, the experts are indicating that the year 2021 will bring back weddings in late 2021. Not only that, as the next year will be all about back to back celebrations!
In a study, it has been said that about that nearly 8000 couples across the Delhi NCR were planning to get married on the dates between January 1 and December 31, 2020, and amongst them, 47% of the couples decided to rescheduled their bigger celebration next year. Also, because of COVID, the idea of Big Fat Indian Wedding has also been uprooted. In 2020, 32% of couples opted for intimate weddings but they are still looking forward to a bigger celebration in 2021. Also, 15% of surveyed couples told us that they postponed their 2020 wedding ceremony and reception altogether. After this year with changing plans, 60% of people are confident with the future date.
Above all, there are so many couples who got engaged last year and now they also have a wedding date. So all these things and data are pointing towards a really large number of weddings this year.
Must Read – Things to look forward at a Catholic Wedding 
How will this affect wedding planning?
As we all are suspecting this year to have loads of weddings which is stressing the couples who are planning to get married this year. We would suggest all the couples get started with the wedding planning as soon as possible. Just envision the future and tackle what's ahead with a positive attitude. This will surely make a difference!
Start looking for vendors and meet the, virtually to look at their services as well as vision. Also, you need to be a little flexible with the dates. There are chances you may not get your desired vendor on the heavy dates… so we would suggest you be open-minded about the dates. Don't forget to include all the health and safety measures at your functions as the world is still battling with the pandemic.
We hope this will help you as well as prep you for the wedding season if you are planning to get married this year!