Things to look forward at a Catholic Wedding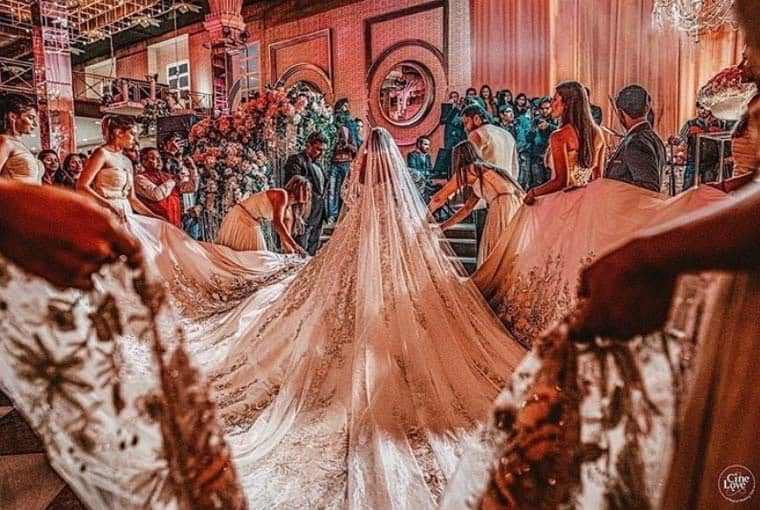 We know Catholic weddings are not that common in North India as much as they are in South India. So, consider yourself lucky if you have gotten a chance to attend one in North India.
Trust us, Catholic weddings are surreal as they look straight outta a fairytale especially when they are happening at some stunning venue. They are magical and beautiful which will surely make your experience a memorable one. But one thing we want to tell you that there is a huge difference between the weddings that happen in the weddings abroad and the ones in India. If they are being celebrated in India then you will surely find a hint of Indian traditions in the wedding. So here are some cool things that you should know before attending an Indian Catholic wedding.
They are not that time consuming
Catholic weddings are not as long as Hindu traditional weddings. It will be over before you know it. All the ceremonies are right on time a with no unnecessary waiting or lengthy rituals. It usually goes on for one hour maximum and after that you can have a gala time at the after-party!
It has a vintage charm
Catholic weddings are so dreamy that you would surely wish to have one for yourself too. They have a vintage charm to it with all those royal flower settings making them look all surreal.
Ceremony and Reception are on the same day
This is the best thing about Catholic weddings. You won't need to get decked up twice for the celebration. Also, you won't be needing two outfits too. Isn't it cool!
The bride and the groom are the party starters
Unlike, Hindu weddings, the snacks and dinner doesn't start before the ceremony. Plus, the after party also gets started when the couple enters the venue.
There would be a special father-daughter dance
This is one of the mot emotional moments in Catholic weddings. The heart touching father-daughter dance takes will surely make your heart skip a beat at the wedding. It is also getting common in Hindu weddings too.
The couple's first dance would be one of the key highlights
This is one of the most beautiful moments at Catholic weddings. Their very first dance as a couple with all those romantic and practised moves make it a delight to watch at the wedding.
Emotional speeches and toasts
You must have seen so many sitcoms where the best man and the maid of honour raises a wedding toast to the couple. They share their emotions, secrets and funny incidents that adds a good vibe to the celebration.
Breathtaking wedding cake
That three tier cake with stunning cake tops is the star of the wedding party. With its fondant figurines, lace and pearl icings, ribbons and bows and flavours it is indeed an important thing at Catholic weddings.
Lots of Champagne
Champagne flows like anything at Catholic weddings! You can totally go crazy on it and dance away at the celebration!
Are we missing anything? Do tell us in the comments below…