#GroomGuides: 5 things that grooms should avoid before their wedding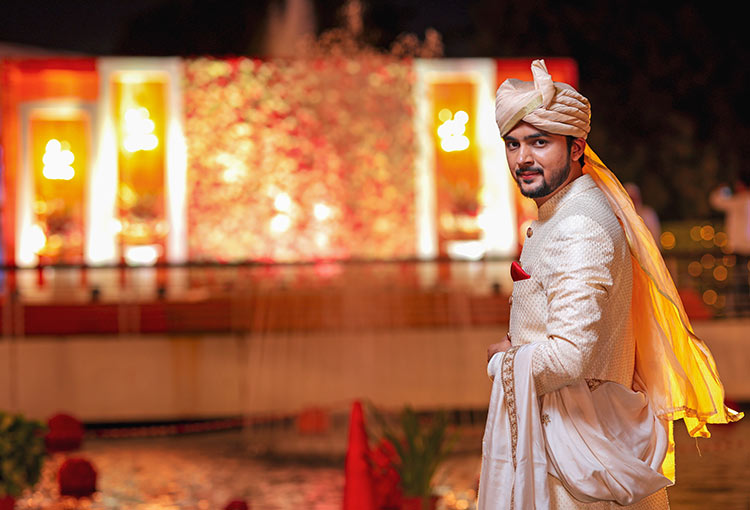 Being the groom, even you have to follow a checklist that will help you get through your wedding. You must have been done with getting the wedding sherwani, shoes and grooming sessions. If everything mentioned-above is done then you are all set to hit your wedding mandap anytime now. But there are certain things that are not the part of your wedding check-list, that still needed to be taken care of! You really need to be a little careful about certain things that will help you to avoid any kind of goof ups before the wedding. So, here we are to you out some things that you should definitely avoid a week before your wedding.
No ZNMD trips, please!
We all loved the adventures of Zindagi Na Milegi Dobara as we enjoyed every moment of it! But, when you are just 7 days away from your big day, you should just avoid the risks! You need to be safe and try to calm the adventure freak inside you! It would be really your stressful for the bride-to-be and your family members too.
Don't go all out in the gym
Don't be hard on yourself and try to keep your workout to a minimum. You should totally avoid overexerting your body. As your big day approaching, you should relax your body and those abs can wait! So just chill out and as you can go crazy in gym post-wedding.
Controlled boozing and all-night parties
We know it's the most important celebration of your life and you want to have the time of your life but you have to control drinking too much. You need to keep in mind that you have to stay away from crazy drinking spree with your buds. Just chill with your family and friends unwind yourself from all the wedding madness!
No experiments with your hair
You really need to resist the temptation of experimenting with your hair. If you are thinking of trying something really trendy then you can do it post-wedding as something like a buzzed haircut won't go with a sherwani. As it's your own wedding, then you should not go for something new as there are chances it doesn't suit you and then you won't even have time to even fix it.
Don't get inspired from Hangover (Movie) for your bachelor's party
It looks really funny on-screen but trust us this can't just happen in real life. Things won't be the same if you disappear before the wedding. You have to save yourself the trouble and go for a bachelor party at least 1 month before your wedding date.
So, we hope you all grooms in the house finally understand what the last week before their wedding should look like yet?