Some wedding date change templates to send to your guests during this Coronavirus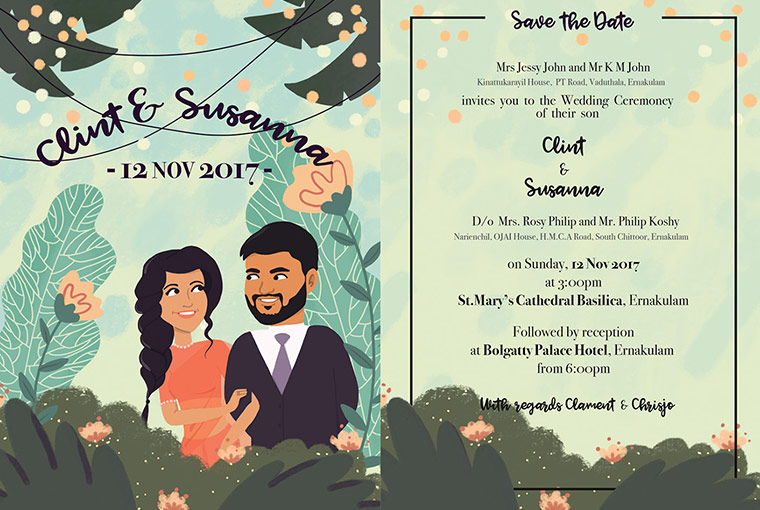 Couples who are about to get married in the months of March or April or even May for that matter, we know this COVID-19 outbreak has been a heartbreaking moment for you. This outbreak has led to many wedding cancellations not even in India but all over the world. This has put so many people under stress and this is happening everywhere. Though the situation is really bad at this point in time, we would suggest you not panic and stress with the change of any wedding plans be it postponing or cancellation of the wedding. You need to feel ok as this too shall pass! Things will get better and we all will get through it together.
Because of these changes in the wedding dates many people have been affected such as your family, extended family, and in-laws including your vendors, your guests and so on. There will so many tasks on your hand because of the change in the plans such as informing your wedding making all the necessary changes and above all you will have to inform your guests. There are chances that you might not fix any future date for your wedding, but sending a message to update your guests with all the details needs to go out whenever it is feasible.
We know you must be dreading a little before sending out that wedding postponement message because of coronavirus wedding cancellations, but here are some subtle yet cute ways to spread the message to your friends and family!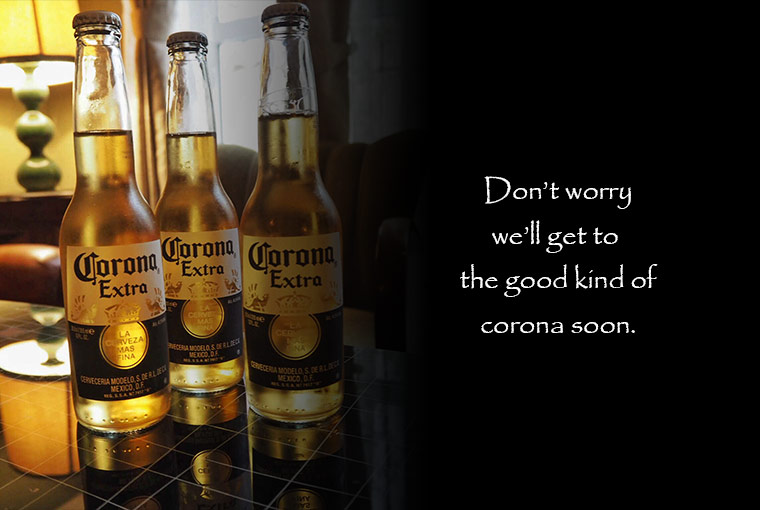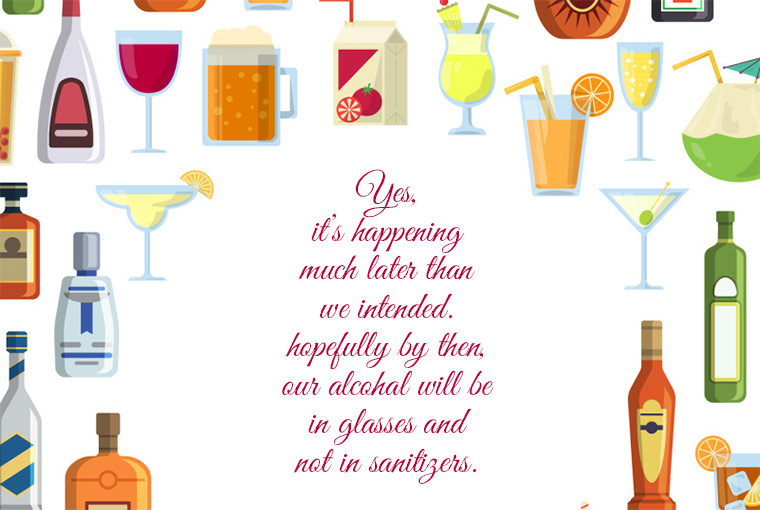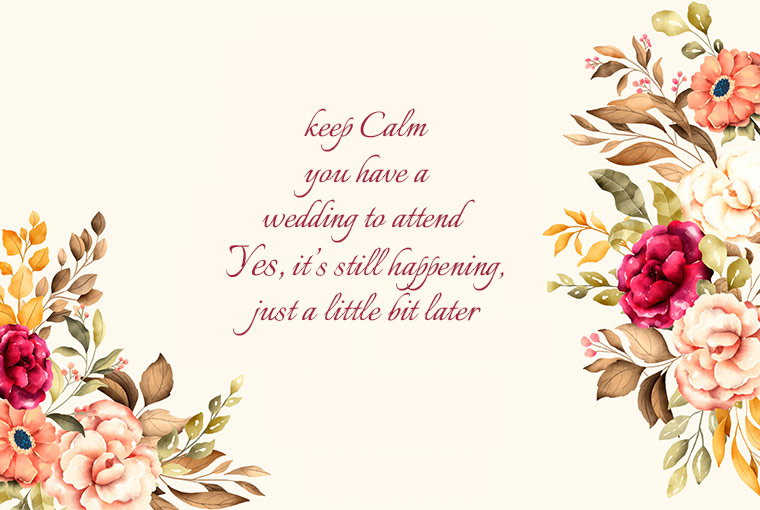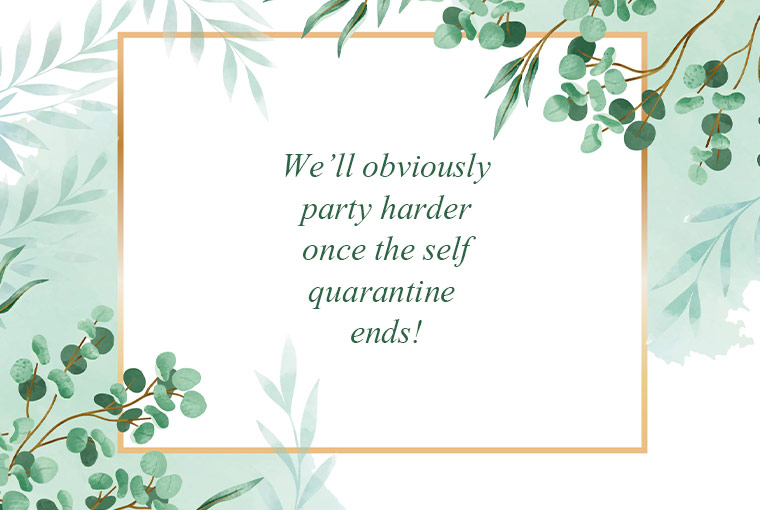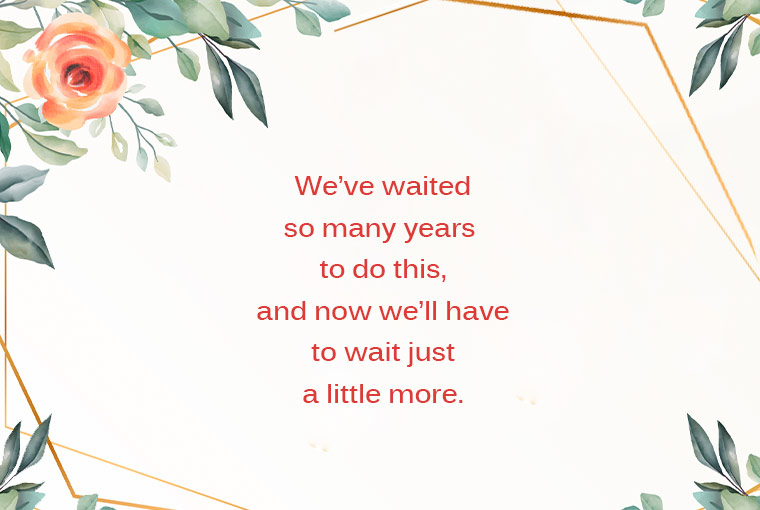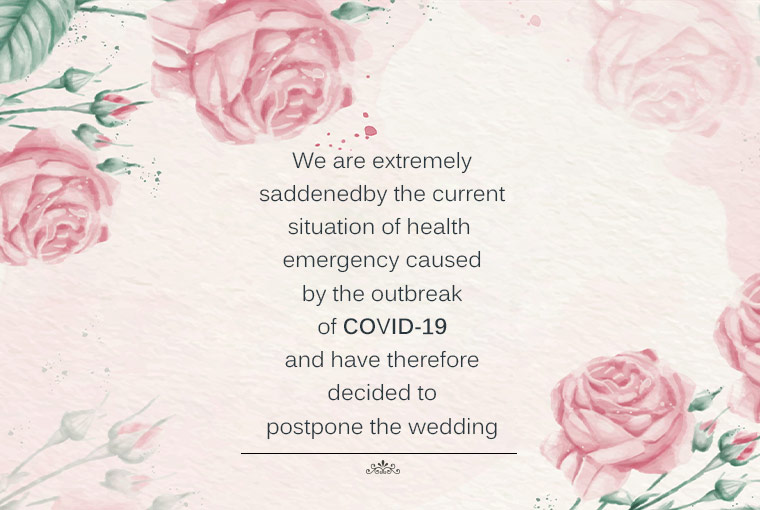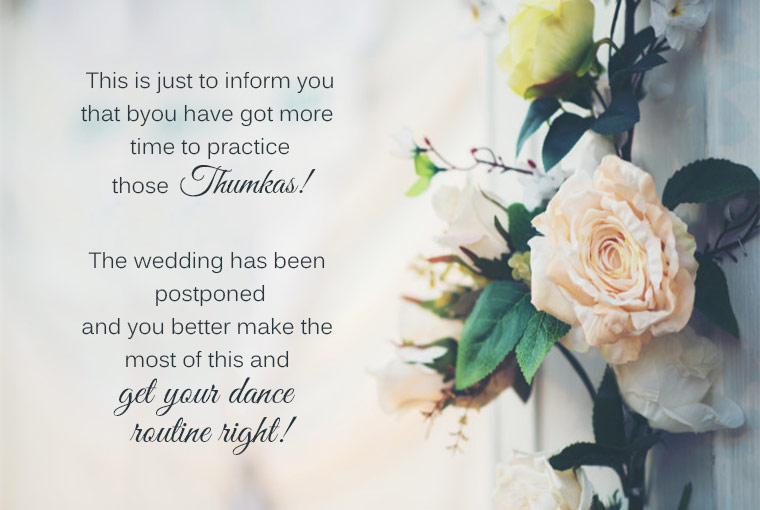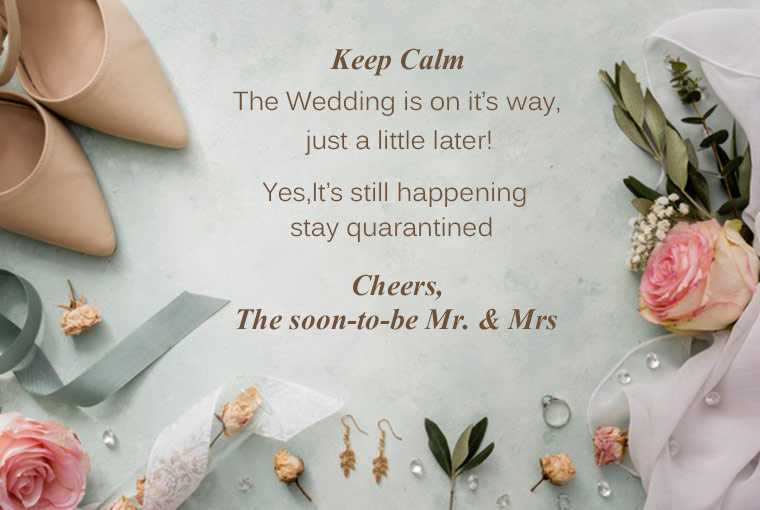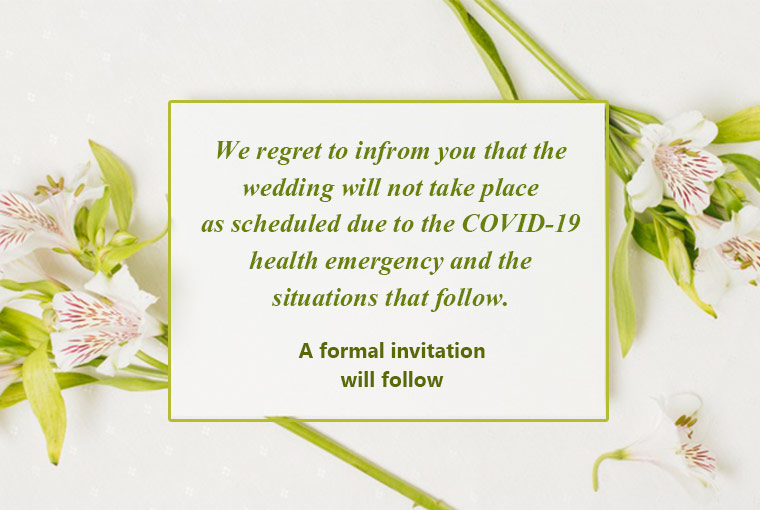 Aren't these super cute? Just save them and share them…
You can also make them a little interesting by following the below-mentioned tips.
Go for some meme!
This will add a little quirk. You can send this announcement with a meme as it will make sure that your guests will have a chuckle as soon as they receive the news of your wedding postponement.
Or a cutesy couple photo!
You can send a cute couple picture of yours wearing masks and add the wedding postponement message! It would be a super adorable idea!
How about a video?
If you are one of those couples who have a  creative and fun side then you can shoot a nice video of yourselves saying this postponement message.. you can get as creative as you want!
So, fret not, you are not in this alone and facing these wedding cancellations due to coronavirus, just hang in there, you'll get through this too!
visit Also:-Online Digital Wedding E-invite