A piece of advice for all the stressed-out brides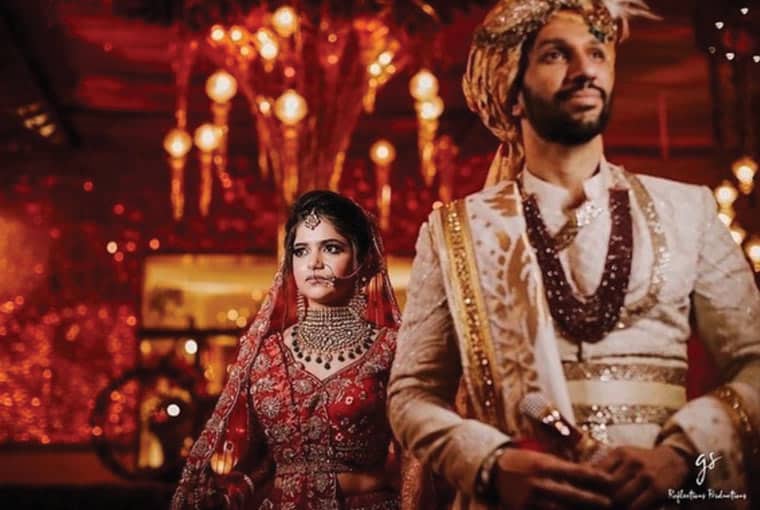 Wedding planning is not an easy task where brides usually stress way too much about all the arrangements. Therefore, it is always suggested to hire a wedding planner who can help you get through it without any goof ups. They act as one point of contact for all your vendors that will help you to curate the wedding of your dreams. Trust us, they will be your knight in shining armour as doing it on your own will make avoiding stress is a near-impossible goal. Going all through wedding madness with all the complicated family dynamics will surely make it a difficult process for you. If you have decided to do it on your own then keep in mind that you're not alone. Getting stressed is completely normal and but trust us there is some constructive advice that will help you get through it.
Here are some tips that will help you get through the wedding planning process smoothly…
Think about the bigger picture
It is always advised to take a step back from all the wedding planning madness and just look at the bigger picture and focus upon what's most important at the end of the day. Keep your eyes on the prize, the beauty of the big day. After all, that planning completed checklists and all the things at place you would be beginning your 'forever,' as a married couple. Just think about it that will surely help you calm down in all those stressful times.
Focus on your priorities and set realistic goals
Wedding planning is like climbing a ladder, which means every task would be like taking steps towards your special day. You need to go step by step as if one step goes wrong the other tasks may get affected by it. Therefore, it is advised to set realistic goals and a proper timeline to complete all the tasks. Also, setting the right priorities is really important as it will help you stay sane and calm.
Surround yourself with positivity
Trust us, this is really important. If you are planning your wedding on your own, then ask your calmest friend to be with you during the wedding planning as well as on your wedding functions too. Also, make sure your makeup and hairstylist is also calm and relaxed.  They will be with you for most of the time, therefore, you need to have good vibes from them that will keep you relaxed too.
We hope this helps.