An Ultimate Checklist for all the duties of the Bride's Brother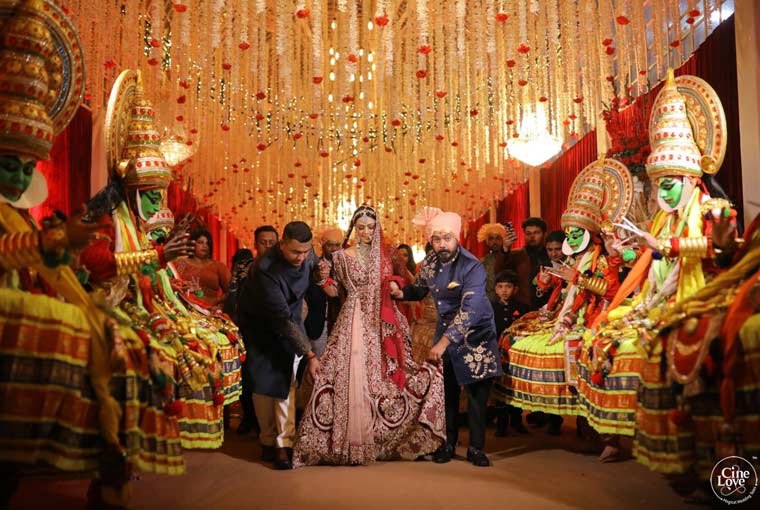 We all would agree to the fact that brothers are the sister's total saviours as they are the constants from their childhood. Plus, the duties go to some other level when your sister is getting is married. So, this one is for you if your sister is getting married. Though there must be a wave of emotions in your heart you have to be all strong and energetic to handle all the tasks for your sister's wedding. You have to be there with your sister while they step into a new phase of their life.
Though, it is very normal that brides can go a little cranky while all the wedding planning madness. Being the brother of the bride you have to be her support system and make her day the most special day of her life.
So, here is a whole checklist of duties that a brother of the bride has to adhere to…
Plan the wedding!
Be the real saviour and plan everything for your sister's wedding. Get in touch with all the vendors including venue, photographers, decorators, caterer and everyone so make everything go smooth. Just take off all the load from her and let her enjoy all the ceremonies without any confusions.
Be the energetic force at the wedding functions
You have to be the driving force at the wedding. For that, you can create a WhatsApp group to plan something crazy or to stay in touch with cousins and your sister's friends to maintain coordination throughout the wedding.
Plan a crazy Bachelorette for her
You can surprise a crazy bachelorette trip or party with her bride squad. After all, she deserves good times away from all the wedding planning madness.
Do express your love and feelings to her
Being the brother of the bride this should be one of your topmost priorities. Just have a chat with her and listen to her feelings and do express yourself too. Just promise her to be her support system during the wedding and even after it.
Be on your toes for her
Your sister should be your priority during her time before the wedding. Be with her all the time, even for shopping or salon visits and so on…
An Unforgettable Souvenir to show your love for her
Gift something really special to her for her big day. You should go for something really memorable that remind her of you…
Taking care of your brother-in-law and his family
This is an untold task, that a brother has to do for his sister's wedding. You need to be responsible for all arrangements for your brother-in-law and his family.
Walk her down the aisle
This is one of the most special things that you should Walk her to the mandap…Assure her that with you by her side everything will go smoothly.
Don't forget to be bridesmaid's saviour during the Joota Chupai Rasam
You should really help your sister's BFFs in this endeavour. Just help them negotiate for the right amount and be their favourite too!
So, boys, make sure you handle all your responsibilities and help your sister have the wedding of her dreams!