An Ultimate Guide to look flawless at your Post-COVID Wedding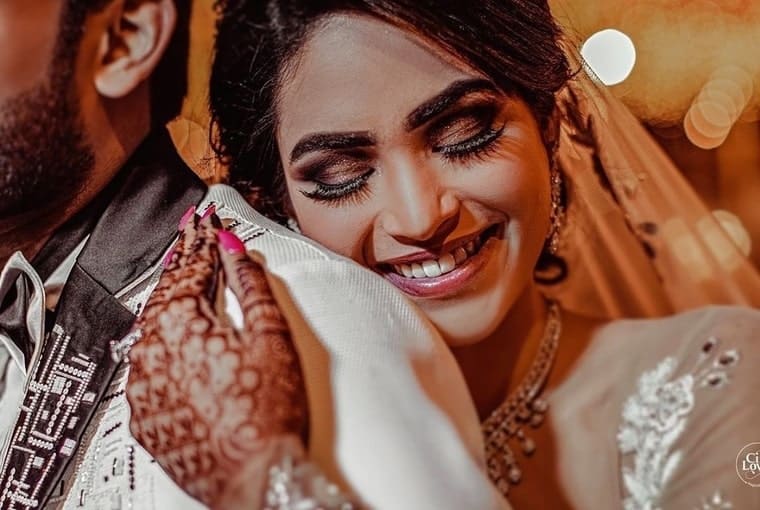 Ahoy… All brides-to-be! We know things are not going as you thought they will be. This COVID situation has affected so many wedding tasks and put them on hold. Though many of you have rescheduled your wedding for later which has now given you plenty of time to prep yourself for your post-COVID wedding. In spite of being annoyed about the situation, you can use this time to your advantage. There are a whole lot of things that can be done that will help you to look all flawless on your wedding day.
So, we would suggest you focus on all the things you can do instead of on all the things you can't do, Yes, here are some tips to look your best on your post-COVID wedding.
Start with a Mood Board
Trust us, creating a mood board will help you a lot as it will help you get started with the prepping. It may sound a bit time taking but it will be a total saviour as you have a lot of time on your hands now. It could include everything starting from the colours of your outfits, hairstyles, makeup looks, jewellery, hair accessories and so on. The main purpose behind creating a mood board is to have a virtual idea what you want and show them to your vendors what you exactly want.
Virtual trial with your vendors
After adding the desired makeup and hair looks on your mood board, you can show them up to your MUA and discuss your final wedding look. We totally understand that due to the current situation you won't be able to meet them in person, therefore you can get on video calls with them to talk about it.
A lot of beauty sleep
We know being the bride, you must be busy with all the planning and prepping but as now things are now at a halt so now you have got so much time to concentrate on yourself. So, sleep all you want and give yourself the rest you require. You must be aware of the fact that not giving yourself proper rest is visible on your face and even result in dark circles. So just relax and sleep on…
Continue with your skin-care regime
Skincare should be on the top of your wedding prepping list. Flawless skin is what all brides need to have for their D-Day! Use all this time to try on natural face packs and masks regularly. Don't forget to exfoliate your face at least twice a week as it will help you get rid of the dead skin as well as blackheads. Try to stay away from chemicals and instead go for natural products for your face.
Adding some superfoods to your diet
You also need to make some additions to your diet for healthy body, skin and hair. Some superfoods such as turmeric, yoghurt, dark chocolate etc would be really beneficial for you.  Eating foods that are rich in Vitamin E, Vitamin C, and zinc will also help you. Also, keep yourself hydrated at all times.
Don't touch your Eyebrows
This would be the best time to let your eyebrows grow out as you won't be stepping out. Just leave them as they are for a while so that you can a fuller brow for your MUA to work on.
Show some extra love to your hair
Let's not forget your hair need some extra care too. As you are staying inside all the time, we would strongly advise you to skip heated styling and embrace them naturally. You're your locks some extra care by using natural hair masks and oiling them before every wash. Let them grow and skip getting a haircut before the D-day!
Sweat it out
With all that skin and hair care regime, you also need to exercise regularly to look good as well as have flawless skin. Sweating it out will help you improve the blood circulation that will further promote collagen production as well as new skin cells. Even a 30-minute workout every day will help you a lot.
The best thing about these tips that you don't even have to visit a salon as all things mentioned above can be done right at home.