An Ultimate Wedding Planning Timeline
You must be all excited about getting engaged and now is the time for all that wedding planning madness begin. Just like any other girl, you must have dreamt of these days since childhood, but on the other hand, all this can also get a little overwhelming at the same time which will urge you to run away from all this chaos to somewhere peaceful. So, here we are to avoid this kind of situation for you and handle all this madness like a pro! We penned down a timeline to plan a wedding that will make the journey much simpler, smoother and streamlined for you. We have thoughtfully listed all the tasks in this detailed wedding planning timeline that will keep you all calm and composed while planning your D-Day! 
Not only this, you will be able to keep the romance alive with your partner with this planning guide we have put together for you to be your new best friend in preparation for your magical day.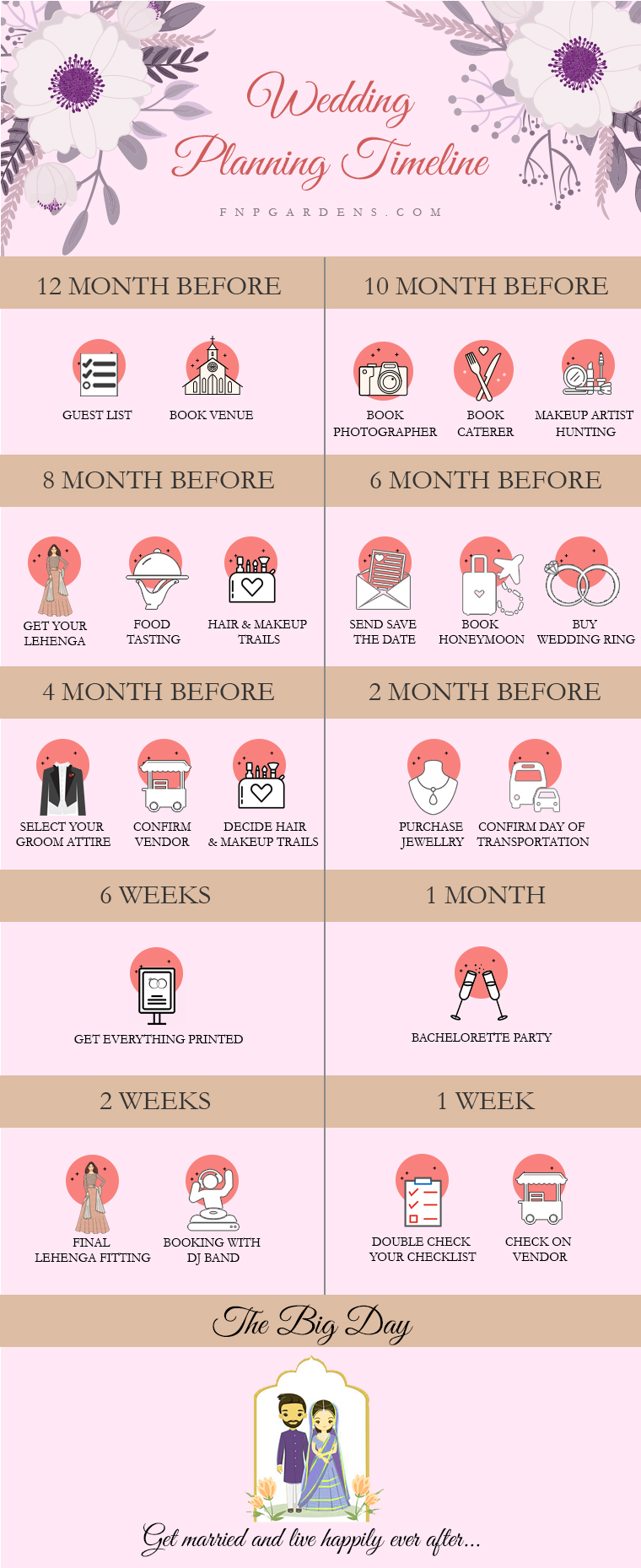 Also, read: How to keep your love alive in all that wedding planning madness?