Benefits of Vaseline on your Wedding Day!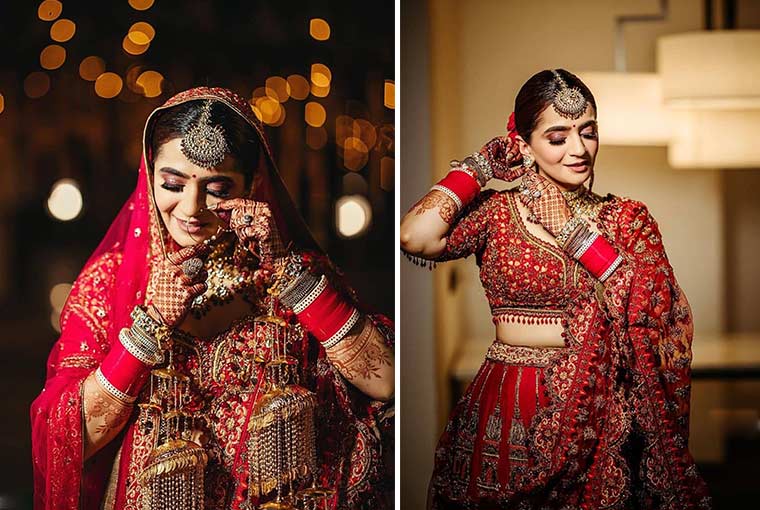 Vaseline has been a part of the beauty routine since childhood! Be it chapped lips, dried up the skin on knees and elbows, that little jar was our saviour from everything. It has worked wonders always and it will do the same on your wedding day too! Trust, us having it handy imagine would be super helpful on your wedding functions for you in many ways! It will save you from various issues on your big day besides moisturising your lips! So here it goes… read on!
Say no to horrid lipstick stains on your teeth
This must be new for you! All you need to do is apply a thin layer of Vaseline jelly to your front teeth before you apply lipstick. If you do this, then lipstick won't stick on your teeth which would be a total faux-pas… and you can't afford that on your big day!
Extra-long stay of your favourite cologne
A little application of Vaseline will help your cologne stay longer. Just rub it all on your perfume points like the cleavage, behind the ear, neck, and wrist. This will make you smell amazing for a longer time!
Maintain the shape of your eyebrows
Vaseline is really helpful in keeping the eyebrows in line. A little Vaseline will help you control and tame the unruly eyebrows. Plus, it will also help in keeping the eyebrows sleek and shiny after you're done grooming and filling them.
A little boost to your makeup
If you are doing your makeup yourself on a smaller intimate function then you can apply some Vaseline jelly underneath your blush to add a dewy glow. This works wonders in winters!  You can also apply a dab of jelly underneath the eyeshadow to give it a glossier look. One more thing that can be done with this wonder product is mixing it with lip colour to make a cream blush!
Inserting earrings comfortably
Wearing those heavy earrings can be tricky therefore, you can use some Vaseline to lubricate your ear lobes. This will make insertion easy and painless. Just rub a small amount of Vaseline onto the backs of your earrings to make them easier and more comfortable to insert!
Get rid of that eyelash glue easily
This is one of the trickiest things to do! Getting rid of false eyelash glue from your lash line- is one of the struggles people face! Even the best makeup removers can't help. Just take a little Vaseline on a Q tip and get rid of that gooey residue easily.
Easy-peasy stain removal remedy
Again, the most common problem faced by the brides! You can't escape makeup stains while getting ready when your clothes touch your face in any way. If that accidentally happens you can dab a little Vaseline with a damp cloth that will make the stain much lighter and probably take it off! You can even take scuffs off patent leather shoes with the help of Vaseline.
So, don't forget to keep that little jar handy for your wedding functions!
Read Also:-Wedding Venues in South Delhi