Some beauty tips for the brides who wear glasses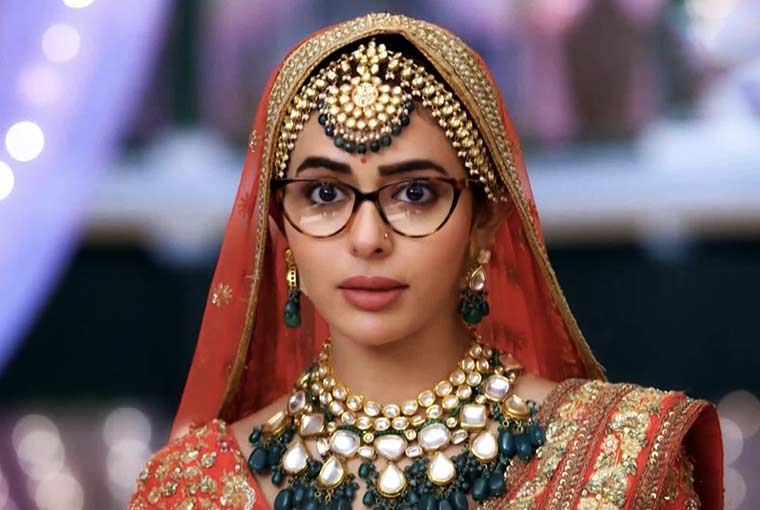 Being a bride is already a tedious task but things get tricky for the brides who wear glasses. Though many of them prefer wearing contacts not everyone finds them comfortable to sit with them throughout the ceremony! There are even brides who even splurge on a new pair for their wedding too just as they do for their clothing as well as jewellery, and why not?— It's all about accessorizing yourself for the most special day of your life! You should look for the chicest frames that would suit your attire. But if you are thinking of wearing your glasses at your wedding then you have to prepare for every challenge that you may need to face while getting ready! You may have to take care of too-long false eyelashes, and eye shadows as they can get lost behind the lenses…
So, here are some tips that will help you…
Begin with prepping your eyelids
Though your MUA knows how to do it buy even you should also have the knowledge that you need to prep your eyelids with a bit of primer to keep the makeup in place! Primer would ensure that shadow stays where it belongs and block creasing or fading. It's all about taking advantage of its staying power. You should also trade creamy concealers for water-resistant options and finish your face with a dusting milled powder under the eyes to stop products from fading. Also, keep in mind, while wearing glasses, there's heat between your glasses and your skin which can result in melting your under-eye makeup. Therefore, use the setting powder which will act as a barrier.
Always test before going ahead with eyeshadow colours
The colour as well as the style of application of your eyeshadows play a major role in your bridal look! Whether you wear glasses or not but you need to check them with tweaks to make sure that your eyes stand out even from behind your frames. If you want to go for a natural look, then taupe and pinks should be the right choice! Highlight it with brown eyeliner, but go in between the lashes with black so that the eyes have a definition. If you're thinking of eyelash extensions, choose short, individual add-ons as they will give a fuller look that too without bumping your glasses every time you blink. Most important: skip dark shadow, even in a soft ombre effect! This will not only darken the eyes but also create under-eye circles. Always keep in mind that glasses can sometimes hide eyeshadow details in general, therefore you can easily try the fun pop of colour or a dramatic smoky eye to bring out some definition!
It should be all about being yourself
Many brides get tempted by the idea of contacts, you should not even go for the MUA who pushes you for lenses if they are uncomfortable for you! Usually, all the brides wish to look like themselves even on their wedding day, but better! If you're used to wearing your glasses every day then don't compromise on the wedding day. Also, if you're not used to wearing contacts, don't push yourself! You can upgrade your frames for a special occasion pair that makes it special! A professional makeup artist will be able to work with your glasses without the mentality of having to work around them or ask you to get contacts!
We hope this helps!