Some easy-peasy tricks to avoid Heavy Head on your wedding functions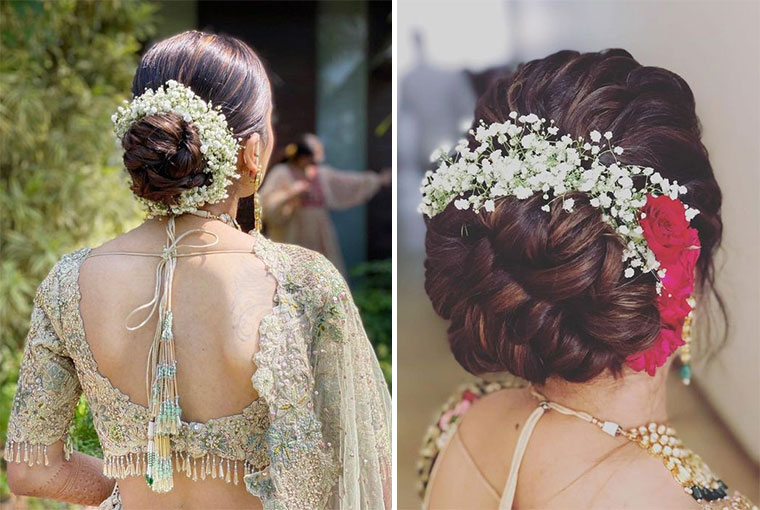 Flaunting that perfect hassle-free bridal look is not an easy task! All the brides-to-be want to nail that perfect hairdo on their functions, but at the same time, they also have to see if they are practical enough to carry. Usually, all that accessories, pins and dupatta makes it really heavy for the brides which make them feel like carrying a house on their head. Here we are to help you take care of this.
Just read on see some useful tips and tricks that will help you keep your headlight throughout your wedding, and also make it easy for you to enjoy your rituals!
Intake small portions of food and stay hydrated
It must be new to you but it is really important to give attention to it. Your wedding ceremony is going to be a very long day for you. For that, you have to stay up and look all glowing throughout the ceremony and for that, you have to be well-fed, apart from being well-dressed. We would advise you to take small portions of food every two or three hours, before coming to the venue. You can even ask your squad to take care of your hunger serve you with those yummy snacks. Don't overeat which can make you feel all bloated!
Read Also:-Banquet Halls in Gurgaon
Go for light-weight hairdos
If you want to ensure comfort on your wedding day and want to enjoy the day without any hassle then you should go for a suitable hairdo. Open tresses are the best option and you can add some quick twists and turns that don't bog you down. Plus, you can also go for a loosely done half-tie hairdo or a messy bun that will add oomph to your bridal look.
Choose your hair accessories wisely
People usually go for floral buns on the wedding day but if you accessorise them with bigger or heavier flowers then it can be a problem. You need to play smart and opt for flowers that are lighter in weight. There are a variety of flowers that are lighter in weight such as orchids, baby's breaths as well as gardenias which are some of the best options to go for!
Say no to extensions
Hair extensions may sound exciting to add volume to your hair or for brides who have comparatively shorter hair, but adding them can make it a little comfortable! They will add extra weight to your head therefore we would advise you to steer clear from extensions and go the natural way!
Get a lighter dupatta on your head
Sometimes brides commit the mistake of picking the heavier dupatta on their head and the lighter one to drape across their body. It is a very common mistake but it will again add tons of weight to their head, preventing you from acing the effortless look on your wedding day.
Opt for basic bobby pins instead of embellished hair accessories
Avoid going OTT with the hair accessories for your hairdo. You can opt for studded bobby pins and dainty pearl strings instead of heavy clips. Such accessories are not only lightweight but are easy-peasy as well beautiful alternatives for the heavier ones!
We hope… this helps!
Read Also:- Banquet Halls in Delhi