Bringing in the new Wedding Season with UDMAN, Greater Noida
The new wedding season is here, and we are all set to offer the best celebrations for all our guests! Our newest property is designed to host the most opulent celebrations… be it a social or corporate gathering. The stunning settings at this venue are planned to make all the celebrations even more memorable by converting the spaces into a dreamy setting. Recently, an event was organised at our newest venue and we transformed our venue into something really magical!
We opted for a Garden themed party with a lot of greenery used to enhance the theme of the décor. With greenery, we also played with peach colour and warm white lighting making it look like a total whimsical setting. The key highlight of the décor was the use of drapes that made it look really stunning. The other most beautiful highlight of the venue was its entrance that was totally lit with an extraordinary ceiling décor. All the areas of the décor were looking in sync with the green theme that was a total delight for the eyes. I guess words won't be enough to justify the beauty of the décor… so here are the pictures from that beautiful day!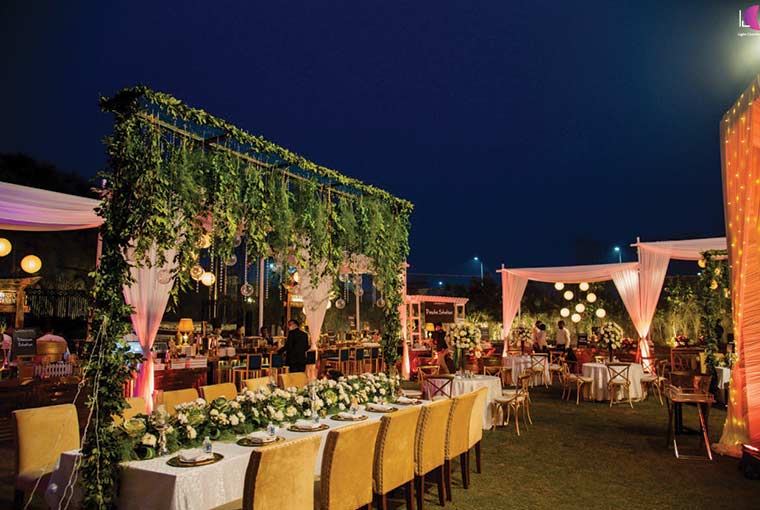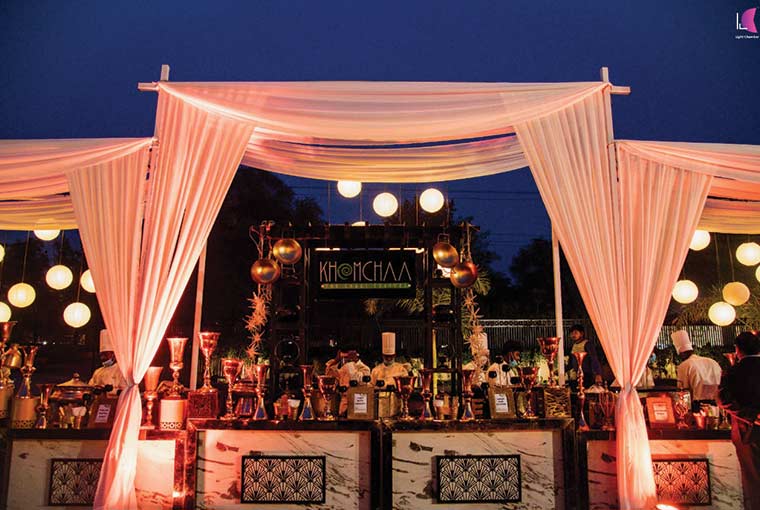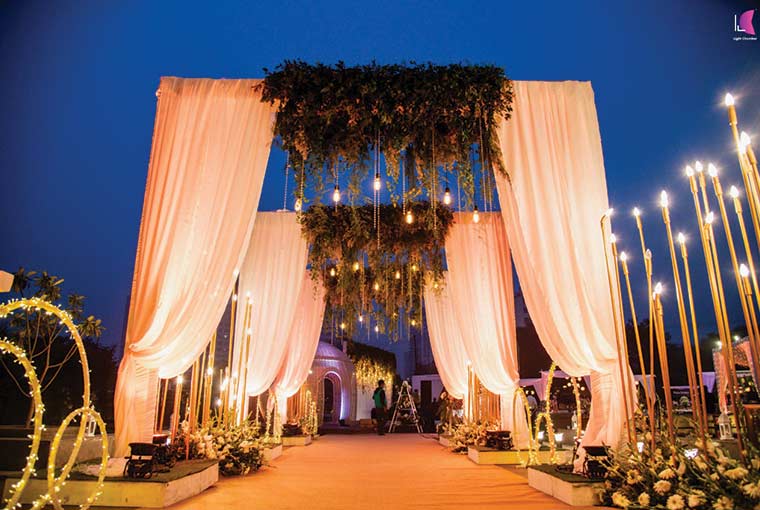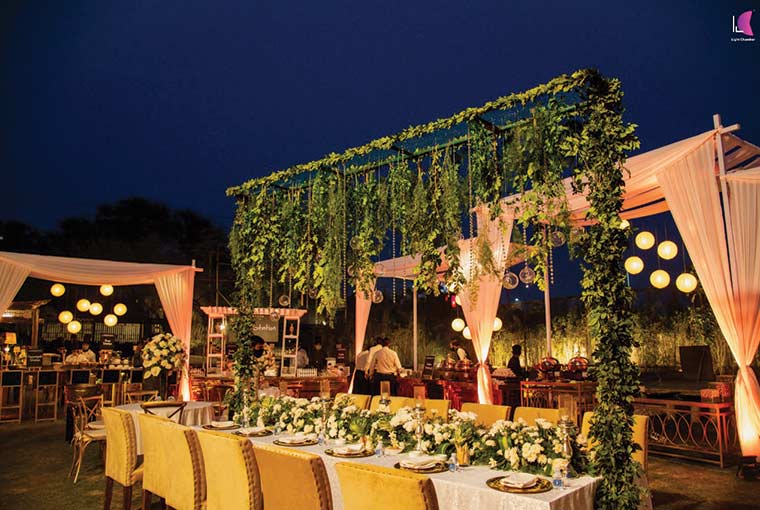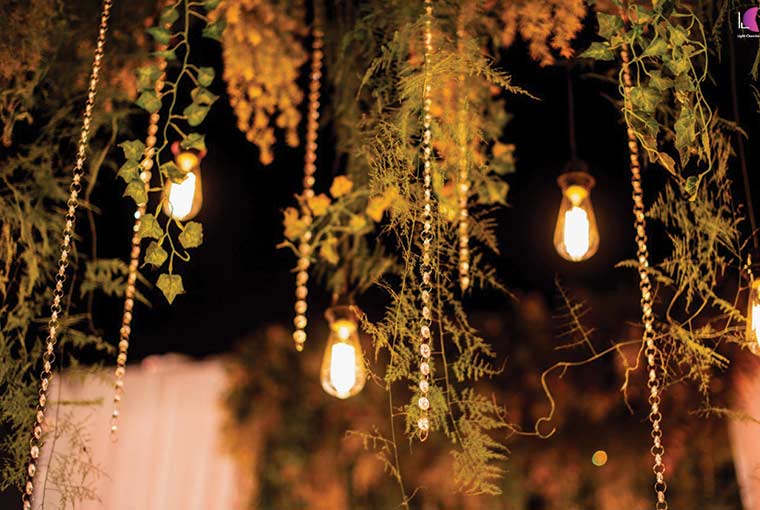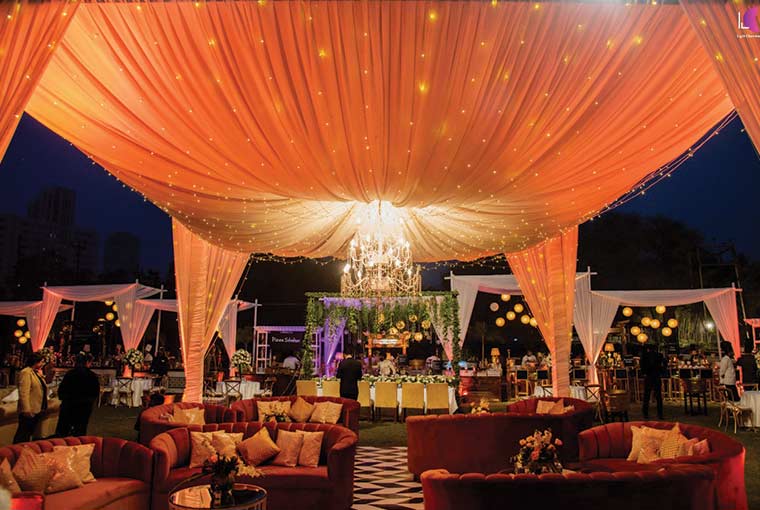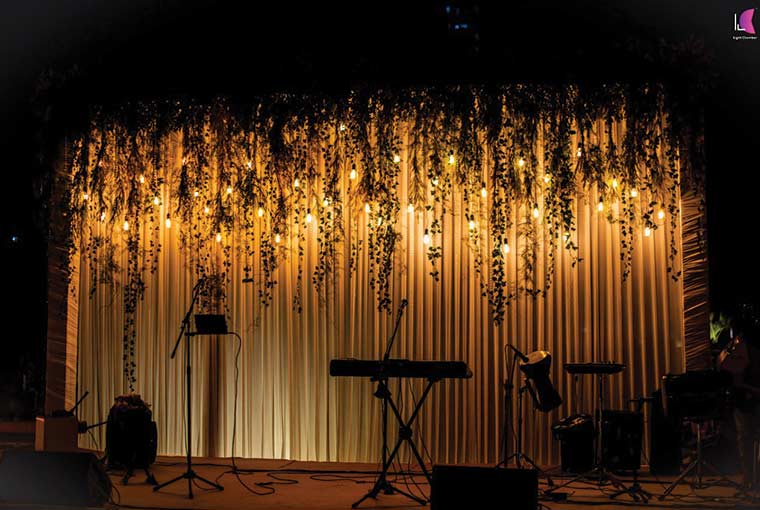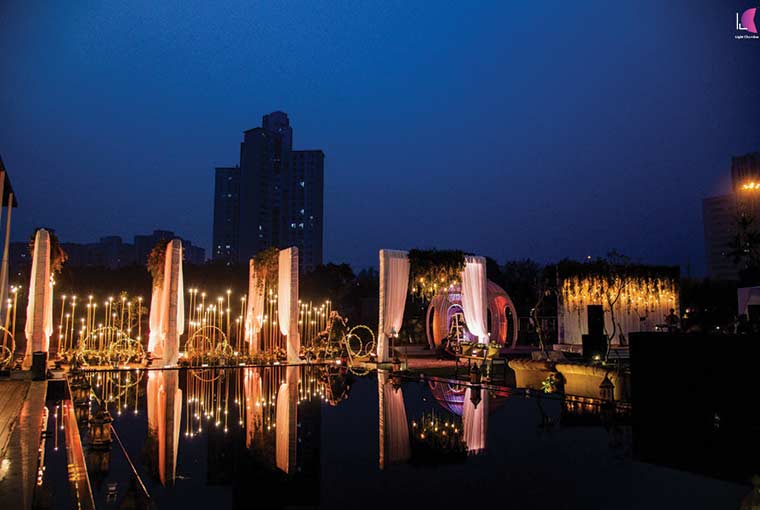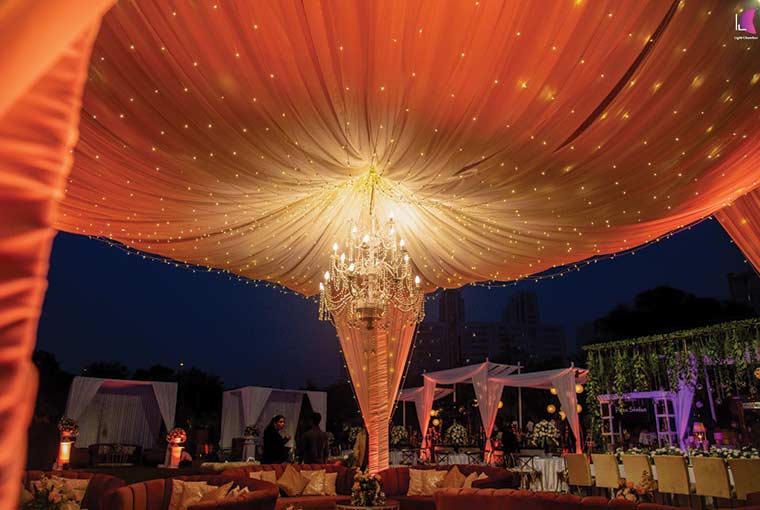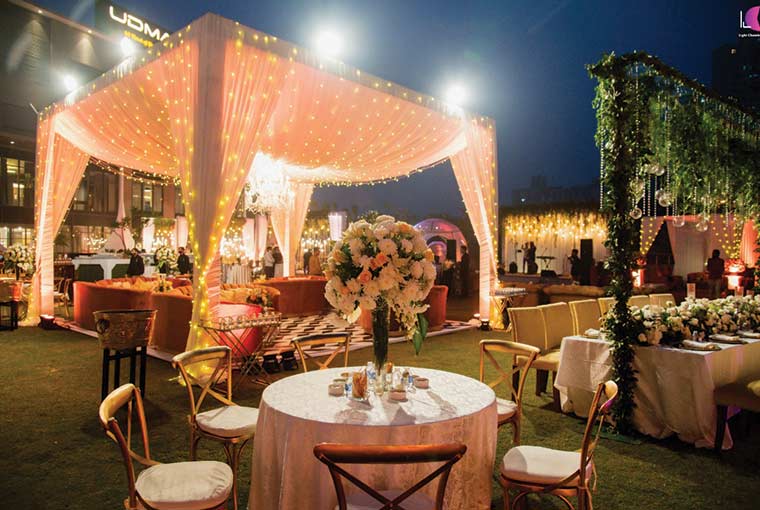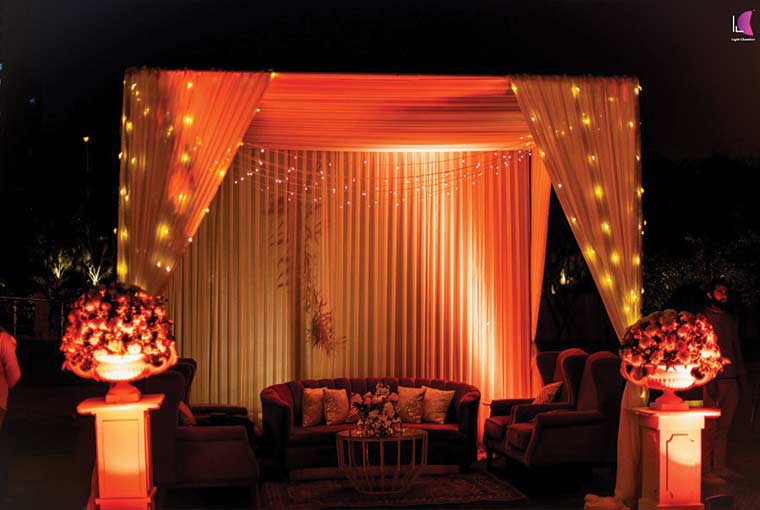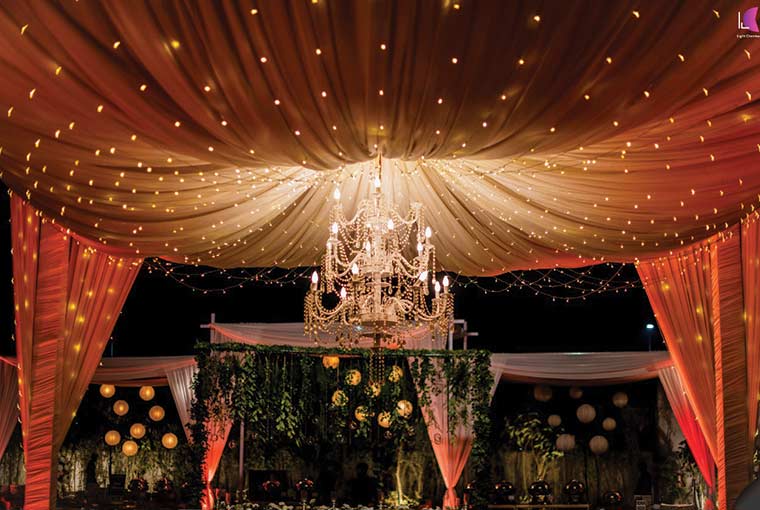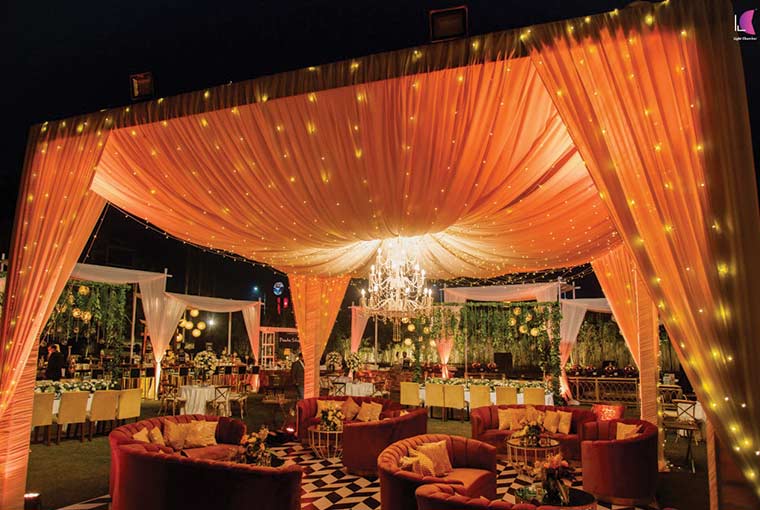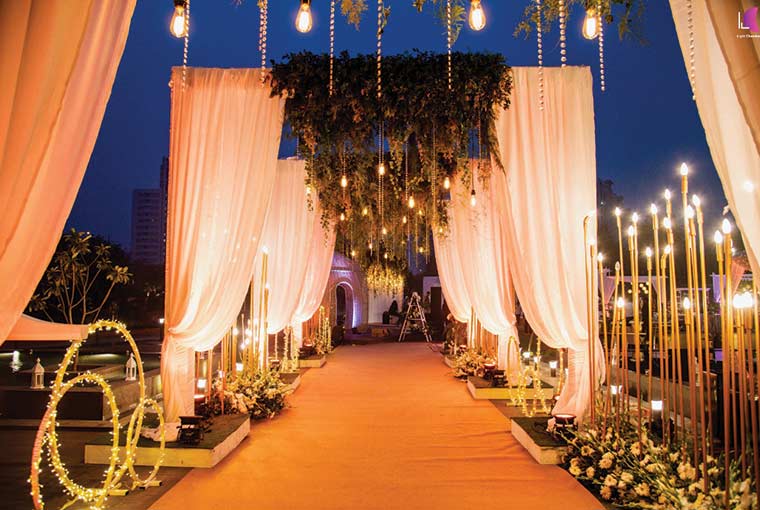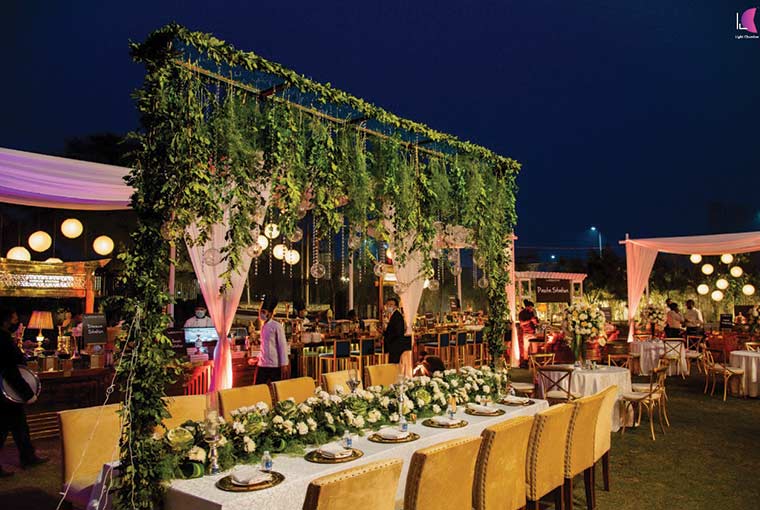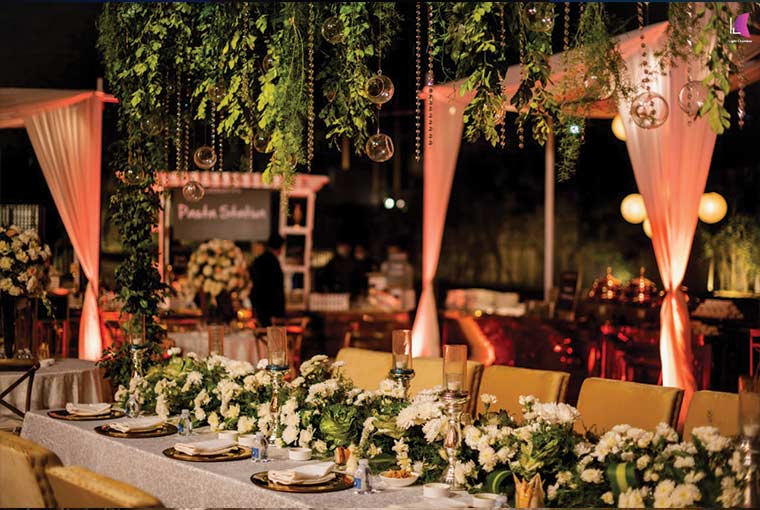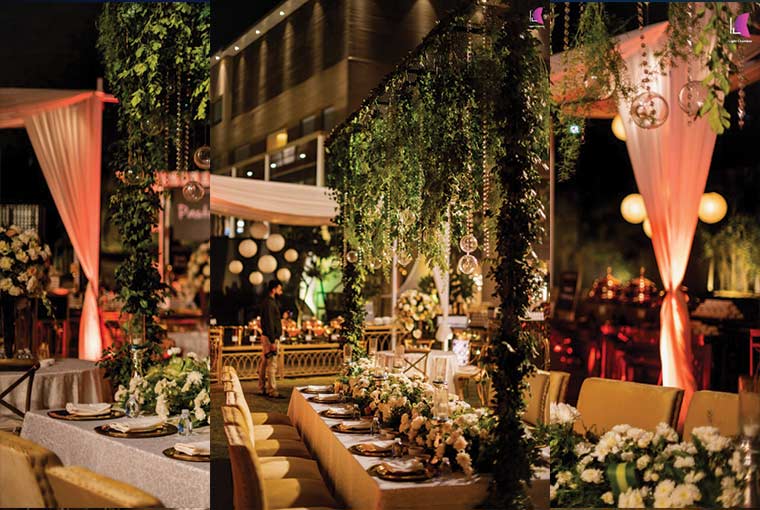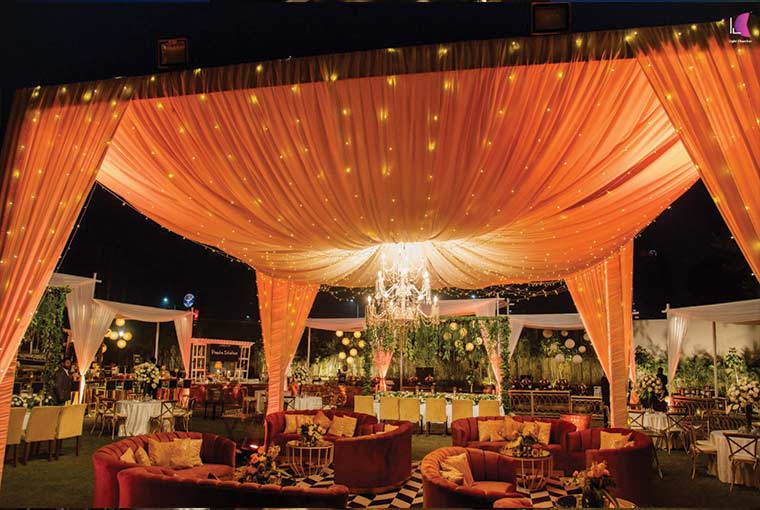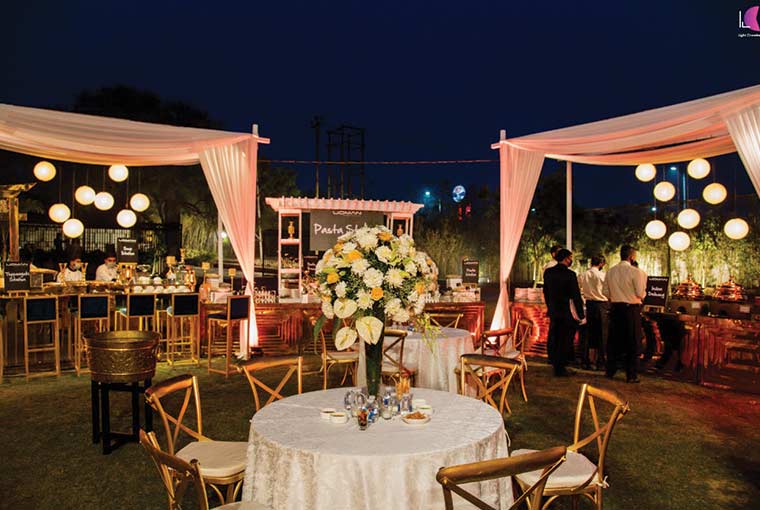 How much do you like this decor at our newest venue? Do tell us in the comments below…