How to recover from a hangover before your wedding?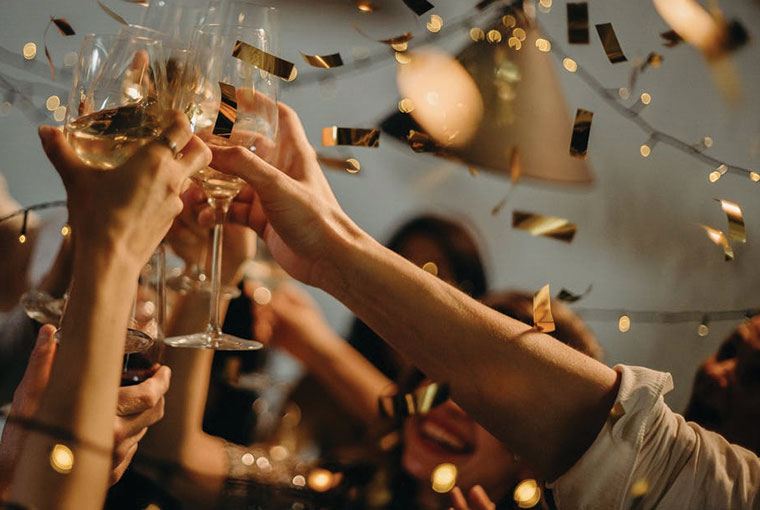 In Indian weddings, sangeet or cocktail functions before the wedding is a way to celebrate the union without any rituals. It is the time where family and friends mingle together and enjoy it with the couple. You also get a chance to party all night with your out-of-town relative who reunited to be a part of your wedding festivities which may get you in a total celebratory mood. All that alcohol and dancing may go on for hours making you go all out before the wedding. But, we don't want you to wake up with a hangover that may ruin your wedding day! One drink may lead too many and there are chances that the bride, groom or any other key player may end up feeling a little under the weather.
The best way to stay away from a hangover is to abstain from drinking, but if you really want to enjoy you can take the help of the below-mentioned expert tips to alleviate your hangover before your D-day.
Fill in yourself with some vitamins before the party
This is indeed the best way to handle a hangover before you ever take that first sip of alcohol. It is suggested to start the day of your cocktail function with a b-complex vitamin, as it will help your cells maintain the nutrients that get removed because of drinking alcohol.
Stay hydrated as much as you can 
It is believed that hydration should be given utmost importance after getting drunk. It is the fastest way to recover, as having plenty of liquid will give all the required electrolytes, potassium, and vitamin B back that got depleted with every glass of alcohol.  You can even take coconut water which is rich in potassium, lemon water containing vitamin C, or even just water to stay hydrated.
Supplements can also help you recover
Though water would help you a lot, even others may help, too. You can take the help of activated charcoal, that will help in pulling toxins left behind by alcohol out of your body> this activated carbon is available in liquid form in many juice bars, as are milk thistle and dandelion root drinks. Also, the plant-based supplements are really gentle and are great for liver support which is much-needed at this point.
Ginger can do wonders too
If you are also suffering from nausea with your hangover then you should try ginger. Just add a little ginger to your water and drink that will help your stomach.
Eat good food
There are chances that the electrolytes in your body get resulting in craving of salt, and as your blood sugar also gets low then which makes you crave for carbs.  Though you would love to have something filled with carbs it may make things worse for your later. It is recommended to eat something light and nutritious, like a piece of avocado toast. Avocado is filled with healthy fats and potassium, and it will also add the required electrolytes that got lost while drinking and give you the energy you need for your wedding day.
Last, but not least, don't drink more
If you are still not over from last night's hangover then you shouldn't start the other days with morning mimosas keep the hangover at bay. Trust us, alcohol is never the solution to deal with a hangover. So, don't drink anymore!
We hope this helps!