Some new wedding slangs that you should be aware of in this COVID era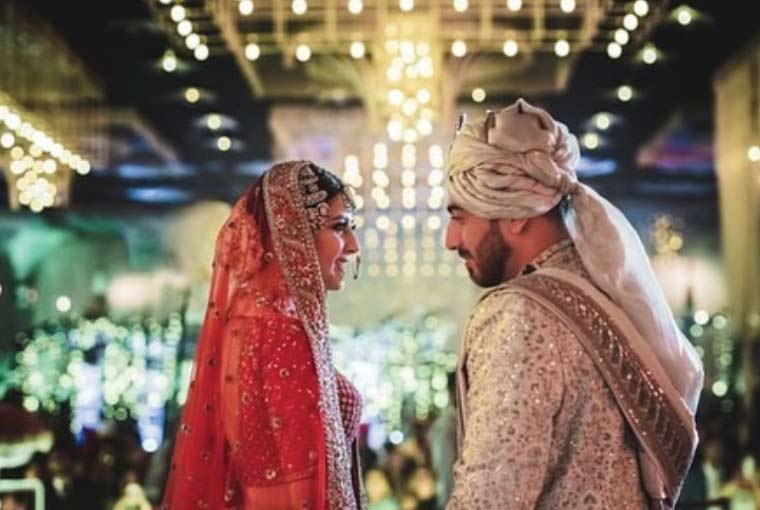 We all would agree to the fact that this COVID pandemic has changed our life. From going to school, children have now switched to virtual classes and for us, work from home has become our routine. Our new normal is sitting at home and wearing a mask all the time we step outside. Coronavirus has taken over the whole world and has forced many couples to postpone their wedding or even switch to intimate settings for all their functions. There are so many special and unique ways in which they celebrated their wedding functions and our social media is filled with them. Trust us, we are kind of loving this new vibe too.
As everything is changing and new things coming up in weddings, there are a lot of new terminologies that had become part of our lives such as 'social distancing' to 'flatten the curve' and so on. So, here we are with some new wedding terminology that every to-be-wed people should be aware of…
Let's start with 'COVID Couple'
It's the most popular thing in this pandemic. It is basically being referred to the couples who are planning their wedding during the pandemic. We all know Neha Kakkar and Rohanpreet Singh have now confirmed their engagement, so that is why they can be called a COVID couple.
'Minimony' is trending
So, its mini plus ceremony giving us 'Minimony'. It's basically referred to the small or micro celebration which is now a thing in this pandemic. A minimony includes just 10 people at the wedding. There were so many minimonies in the past months that got popular.
'Corona Brides' and 'Corona Grooms' are making news nowadays
Just like Corona Couple, we have Corona Brides and Corona Grooms. So anyone getting married or engaged during this pandemic can be referred to as Corona bride/groom. So people, if you're one of those people, who've cancelled or postponed their weddings after the pandemic began in March 2020, would be called a Corona bride/groom.
'Belated Bach' is kind of difficult to guess
It was difficult for us to guess too… A belated bach is basically a delayed bachelor or bachelorette party for a bride or groom-to-be. Though you can host it before the wedding, a delayed bach is ideally hosted after the wedding celebration so that you don't miss the fun.
Have you ever heard of 'Unsave the Date'
We are all aware of the term, 'Save the Date'. So, 'Unsave the Date' is like the opposite of that. This situation has forced all the couples to change or even cancel their initial wedding date. So, they had to send 'Unsave The Date' announcements to their guests about the change.
Now, what is 'Sequel Wedding'?
We all know pandemic has made us switch to intimate or virtual weddings, but what about that wedding we always dreamt. Being a bride, you must have planned a grand celebration for months, which you want to have when the world is COVID free, which would be called your 'sequel wedding'.
Have your 'Wifelorette'?
So, a wifelorette would be a party that would be organised for the bride after the wedding if you were not able to have your bachelor party before your weddings. Hey grooms, even you can throw such a part for your newly-wed wife.
Last, but not the least 'Latermoon'
So, what do you think it could mean? If you are thinking it's related to 'honeymoon' then you're almost there. But, unlike a honeymoon that is immediately after the wedding, a  'latermoon' would be something that you would go on after several weeks or months after their wedding. This us because you can't' travel right now!
Are we missing anything? Tell us in the comments below…