Common Wedding Planning Mistakes that Indian Brides Usually Make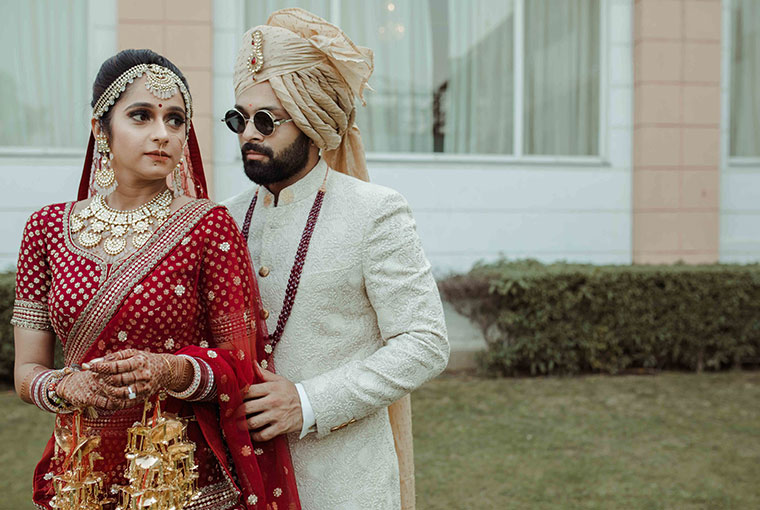 Wedding Planning is an overwhelming process and we have discussed it in our previous blogs. Being an Indian bride, you have to take care of so many things while prepping yourself for your big day. It is quite a challenging task when you have to bring all the elements altogether for multiple functions to make your wedding a memorable affair! There are chances that some things don't go as planned which may ruin the mood.
There can be unfavorable situations such as erratic weather situations not getting supplies you ordered and son on. Despite being highly organized, there are some common wedding planning mistakes that are so obvious but trust us they may be a little frustrating.  Therefore,
before you walk to the aisle there are the most common wedding planning mistakes that you can totally avoid…
Popping up of unexpected expenses
It's really necessary to stick to a budget while planning a wedding and you also need to avoid taking risks as they can lead you to financial debt. Plus, there are fair chances that some unexpected expenses spring up and you have to bear all of these costs until your wedding day which is quite a heavy thing to do! To avoid such situations, you should hire a wedding planner that will keep you on track from the first day. Plus, be in sync with your checklist, and prioritize guest list and venue. You have to set a budget for each and everything and always overestimates.
Not Trusting Your Vendors
It's a very common mistake that usually brides do while planning their wedding. You should not doubt your wedding suppliers. You must have selected a particular vendor after loving their work over social media but during the booking process, you may start questioning their abilities because things are not getting there as you envisioned. If you are not able to trust them, then you should definitely move on. Just keep in mind that they want to give you their high quality of service so try to be considerate as they will help you to create your dream wedding.
Choosing the cheaper options
We know you have to stick to your budget while planning the wedding but you have to set out your wedding priorities. You have to be partial to certain aspects, that will help you to save money. It is a very common mistake that brides usually make that they try to save on things that probably should matter on your wedding day. Just think very carefully before cutting costs and avoid going for cheaper options which may ruin the vibe of your wedding.
Letting societal pressures affect your decisions
It's your big day, so you should personalize it the way you want! Just because your friend or cousin chose a particular thing to do at their wedding, then it doesn't mean you also have to do the same. You don't need to be in a competition with anyone.  Just do what you want your partner to love to do on the most special day of your life.
Inviting too many guests
Be wise while making your guest list for all your functions as you don't need to invite everyone for every function. So have an honest conversation with your partner and family while adding the guests. Try to be practical and keep the guest list to a minimum.
So, just sit back and relax and keep these things in mind while planning your wedding!