Common wedding planning mistakes that you should avoid!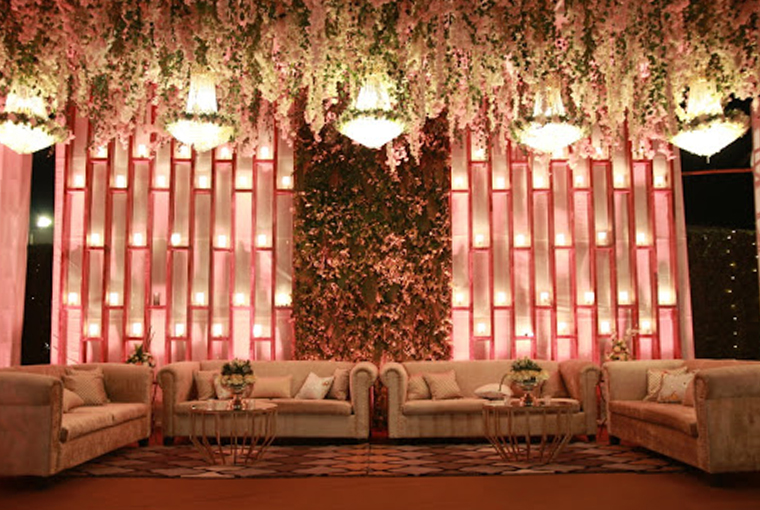 When we talk about Indian weddings, I guess it's safe to say that gone are the days when parents used to plan each and every detail of all the functions. The table has totally turned and now the bride or the groom themselves plan everything! The whole wedding planning process is carried on by the young generation as they are well aware of the latest trends in the wedding industry! As I have mentioned before so many times that planning a wedding is not an easy task! It takes experience to plan it without any flaws otherwise there are chances of blunders, pitfalls, and missteps made by many couples during the planning process.
Here are some of them which you should totally avoid while planning your own wedding!
Making decisions before setting the budget
When we talk about Indian weddings, nothing comes cheap! Getting your lehenga or booking the wedding venue prior to setting the budget is just as same shopping without looking at price tags and then looking at the bill with crossed fingers! It's a common mistake where we fall for something that we cannot afford, then you have to make cuts at other expenses! Always keep in mind the three initial hurdles: budget, guest list, and venue… above all… they should be tackled in that order. Setting the budget initially is really important as it defines your options and then drives your decisions. Also, while drawing the budget include miscellaneous expenses too so that you are prepared for last-minute goof ups as well.
Not considering weather changes
There are many times, couples choose outdoor venues for their functions. They indeed look beautiful but sometimes the weather gets against us and it becomes a game-changer. You should be prepared for any kind of weather change as rains or storms can completely ruin the mood as well as the setup of your functions. We believe that you have a good Plan B, to be on the safer side.
Underestimating the cost of outdoor setups
No doubt the outdoor setting look more beautiful and whimsical. But planning functions at outdoor venues are not that easy. Those setups made with hangars cost much more than the fixed setups at indoor venues. People don't realise that logistics necessary for a tented event costs way too much. All those additional things such as rented bathrooms, kitchen facilities, lighting, fans or heaters, and generators make it really expensive.
Not giving enough information
There are so many instances during wedding functions that confuse the guests. For example, the venues you selected for your functions must be near your place or only you and your family are aware of the surroundings of the venue. Therefore, you should communicate the navigation to your venues clearly so that everyone can reach on time and without any hurdles. In the case of destination weddings, the itineraries should be supplied beforehand so that no one misses anything.
Micromanaging everything by yourself
I have always suggested that you should always hire professional help for planning your wedding if you can. This would help you enjoy your functions without any tensions. We know weddings require micromanagement but it's better to give these tasks a professional or if not take help from your family and friends who can help you manage the tasks. Doing everything by yourself is not a good idea. It will only create panicky situations for you!
Sweating on small things
Your brother may forget name tags at the last minute, your mom may insist ongoing for some heirloom jewellery or your Father-in-law addressed your boss in a weird way. But who cares? It's the most special time of your life! "It has been observed that couples get so wrapped up in the small details that the focus shifts from the celebration fixation of situations. It gets really difficult to enjoy and be present in most special moment if you're worried about the flower arrangements at the venues.
Just keep in mind and everything will fall into place!