How many colours can be included in your wedding's colour palette?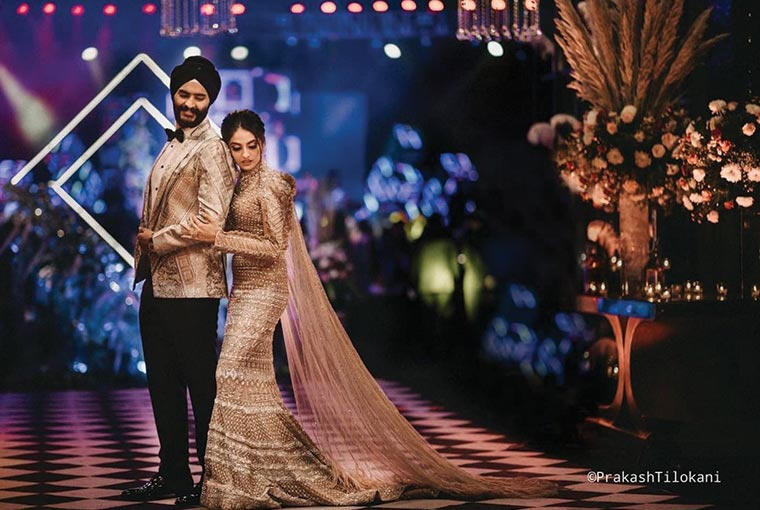 When it comes selecting colours for your wedding functions, you have so many colours to choose from, which makes it difficult for you to limit yourself. But you have to keep in mind that too many colours can make your colour palette seem disjointed and if the colours are too few that it can leave you without any options when it comes to planning out your wedding details. Therefore, you have to choose a middle or a sweet spot to be on point for your wedding. For an ideal wedding colour palette, you can go somewhere for three to five colours.
You have to keep in mind that less is more but even accent colours like metallics can be considered to add beauty to it. The ideal number of colours in a wedding décor palette is three as they translate through on the focal elements as well as the accent pieces, that gives a beautiful look to the décor.
You should know that three primary or neutral colours are a good base for any colour palette, but if you add one or two accent colours it will beautify it even more. Just keep in mind that more than five colours in a colour palette will be too many which can make it look messy and uncoordinated. If you use more than five colours then it will complicate the overall look making look all confusing and disjointed.
To limit yourself to only five colours, it is recommended to narrow down your favourite hues, on the basis of your venue and the season. For instance, if your function is in winters then you can stay away from lighter hue like pastels or whites or if your venue has an all gold setting then you may add a compatible tone to make a statement.
You need to stay steer clear of uber-specific colours in your colour palette, too. Just don't try to be work with one specific shade or swatch as it makes it very difficult to get exactly right which can further disappoint you. Try to be open to different shades of a hue as it will add more interest to the décor making it not so matchy-matchy.
You can sharpen the colour palette and also be realistic with the expectations while looking for the items that are easily available to your décor vendor. If you are envisioning of having red velvet furniture as a part of your décor but due to some problem you are not able to find it in the same colour then be open to switching the colour and making the other changes accordingly. These decisions will urge you to adjust your other colours in the palette. So, you need to be a little flexible too.