How quickly a wedding can be planned?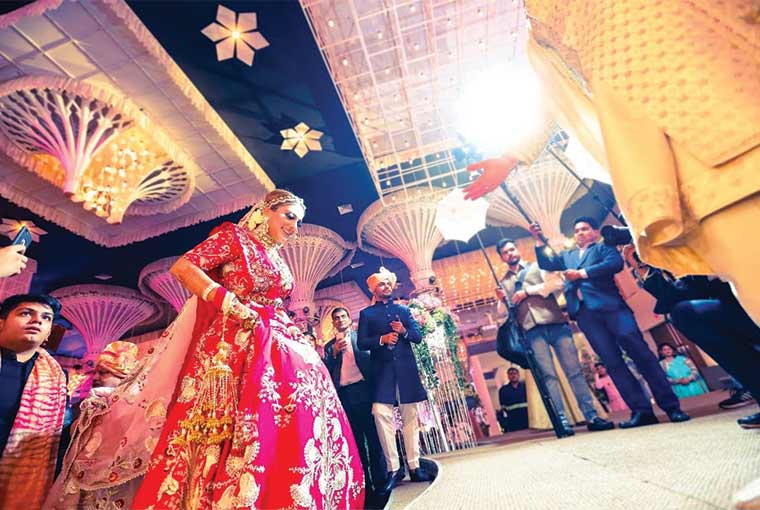 We have always talked about wedding planning as a very tall task for the couples as well as their families. People take months or sometimes a year to plan their dream wedding and other pre and post-wedding functions. But, sometimes you don't have that much of time between your roka and wedding and all of that preps needs to be done in very less time. Ut sometimes planning a wedding quickly can prove to be a bit comforting as it won't let you spend a lot of time being anxious about all that wedding planning madness. Also, if you are one of those couples who were forced to postpone your large wedding due to this pandemic you might be wondering if it's possible to organize an intimate celebration on your original wedding date which might be just a few weeks away.
Everything leads to one question: How long will it need to plan a wedding, whatever the situation maybe? Here is a personal guide that will help you plan your wedding quickly.
Thinking about the bare minimum time for planning
Usually, save the dates or invites are sent out six to eight weeks prior to a wedding, therefore you would need at least two or three months to plan. That means you would be having just a few weeks to finalise your wedding vendors and especially the venues before you send out your invites, therefore you need to be really on top of it with all the decision making and also being organised. But if you're having an intimate affair then you don't have to get into a mess.
Be Flexible
There is a possibility all your favourite vendors are already booked which may get difficult for you to book them for your functions. Therefore the key to staying sane in this situation is to be flexible. Go for a non-saya date for your wedding when most of the vendors can be available.  Otherwise, you may have to spend a lot of time researching vendors for your D-day!
Last-Minute bookings may make negotiations easier
Sometimes some vendors have an open date after around the five-month mark, this means you have a bit of negotiating power on your hands. We would suggest you take a chance and ask for a deal after an initial quote comes in, as the vendors are more flexible with the last-minute bookings.
Be wise with the budget
As you are planning to pull everything in as less time as possible, therefore you have to be financially prepared to spend your budget at a much faster pace than usual. Rather than spreading payments out over the course of a year, you'll be making payments sooner.
Divide and Conquer
This never goes wrong! Doing so much in lesser time that too solo may be a little difficult for you. So we would advise you to reach out to your friends to help you with the wedding tasks. You can ask your best friend to handle the photographers or makeup artists on your list to find out their availability and so on…
We hope this helps!