How quickly can a wedding be planned?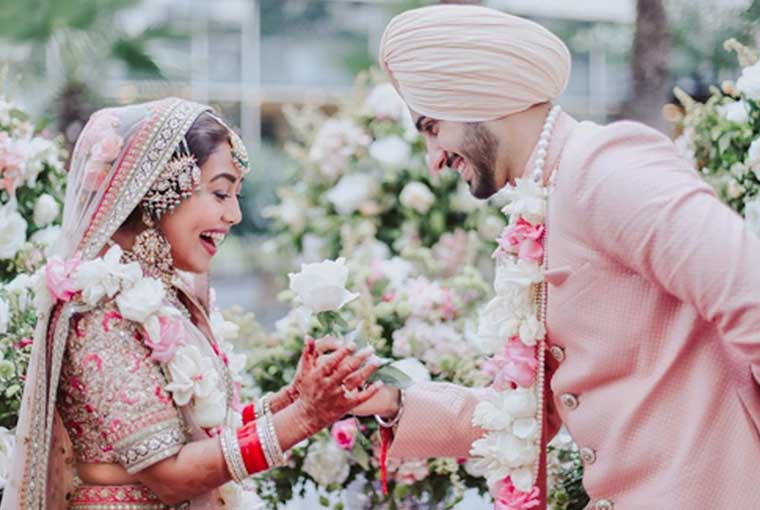 Wedding planning is a hectic task, especially for the couples that have so many people in their lives with lots of opinions. Usually, couples take a lot of time for this process to plan their dream wedding in the best possible way, but there are some people who don't want to wait for a lot of time after their roka for their wedding. They want to tie the knot soon after getting engaged.
There are also so many couples who had to postpone their large wedding due to the pandemic and if you are also one of those couples then you might be wondering how to organize an intimate gathering on your original wedding date (which might be close).
All this leads to a question: How much time do you really need to plan a wedding, whatever the case be? So here's a little guide for you!
What's the bare minimum time needed to plan a wedding?
Usually, wedding invites are sent two to three weeks before the wedding, therefore you would need at least two to three months to plan a wedding which means only a few weeks to confirm your venue or vendors before you get your invites ready, therefore, you would need to be on your toes while finalizing everything to keep yourself organized. But if you're going for an intimate wedding then you can go easy with such a timeline.
Being flexible is really important
There is a chance that your favourite vendors are already booked on your dates, which may be a little difficult for you to get the vendors you always wanted. Therefore being flexible is really important! Look for some other vendors that can fit as per your dates and requirements or choose a non-saya date for your wedding which may increase the chances of availability of your favourite vendors!
Budget Wisely When Planning in a Short Period of Time
As you want to do things as quick as possible, therefore you have to be financially prepared to spend your wedding budget faster than the usual manner. You may have to pay your final balances sooner rather than spreading them over months which most couples do.
Book Hotels and Transportation ASAP
You would require hotels and transportation for the guests as well as yourself and as you are booking them for a last-minute wedding then you might experience a little difficulty. Therefore, you should book them as soon as your venue is finalized.
Just Divide and Conquer
Planning a wedding in a shorter period of time and that too solo is really hard! So, you should take help from friends and family in all the tasks. You can divide the tasks that will help you lay off some stress from you!
Just keep these in mind and you are good to go!