How to be wedding planner in India?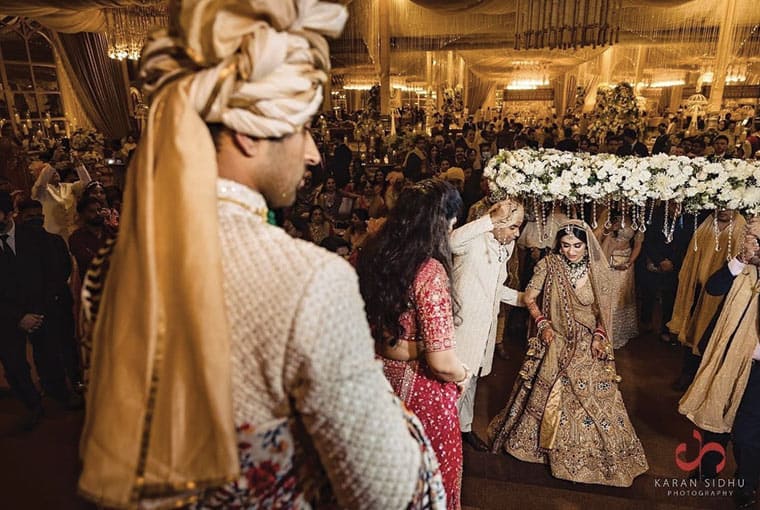 Indian weddings are big events and they require a lot of planning as they involve so many things to be done to make it memorable. To make it go all smooth, we require wedding planners that curate each and every detail like a pro! This job is indeed fancy but there is so much to do to make arrangements for someone's D-Day!
Wedding planners get to turn a happy couple's dream wedding into reality and let's not forget they also have to manage last moment emergencies.  Trust us, it's a very social and skilful job that requires a lot of patience. If you are made for it you will surely enjoy this job. And the happiness you get after a couple gets married and is happy with all the work done for them is priceless. If you also love weddings and coordinating them, then you should go for this job… here's a little help on how you can!
Enrol for Wedding Planner Diploma or Degree 
If you want to become a successful wedding planner, then you have to be a multi-tasker and have a handful of skills. So, prepare yourself with the required knowledge and sharpen your skills for dealing with any type of situation. For event planning, you can pursue the following courses of study:
A. (Hons.) (Event Management)
Certificate in Wedding Planning
Diploma in Wedding and Event Photography
Diploma in Wedding Planning
B.A. (Event Management)
Master of Event Management
BBA Hospitality
BBA Event Management
Though there are graduation courses after which you can also do a diploma or Postgraduate in Event management or wedding planning. All you need to do is get equipped with basic knowledge and with that pursue your studies.
Start With a Good name
You have to begin with a mind-blowing name. Picking the right name for your business or company can be mind-boggling. You should go for a name that reflects your creativity and professionalism and creativity which makes a good wedding planner. After finalising the name you need to check the availability of unique names.
Visit Us:-Banquet halls in chattarpur
What are the skills required for becoming a wedding planner?
Event planning is a very busy job. You have to be on your toes and to do that smoothly you need to possess qualities such as efficiency, multitasking, patience, and good communication skills. Indian Weddings are grand, so you have to put in all your efforts and skill to make their special day an unforgettable affair. You should also be able to deal with last-minute problems.
Pen Down a Business Plan
A solid business plan is needed to run what you are dreaming of. You can begin with having an offline office and social media presence to market your services. Though your excellent work will speak for itself, with the help of crucial marketing, you can easily reach your goal. You can also tie-up with digital influencers to grow your business to mark your presence on popular platforms to reach more audiences. You have to have a marketing reach and management system to grow your business.
What would be your Duties and Responsibilities?
The process of wedding planning starts with discussing things with the couple and their respective families. You have to know about their rituals and traditions as well as their expectations from their wedding day. Arrangements need to be made after having discussions with the couple. While doing that you need to be and suggest some creative ideas for décor, parties, photoshoots, attires and almost everything.
In the end, all you require qualifications with good social and creative skills can make you a perfect wedding planner. Be creative to make wedding moments memorable. Just promote your endeavour correctly and build a team for easy management to have a flourishing wedding planning business.
Read Also:-Farmhouse for Wedding in South Delhi