How to book your wedding vendors in lockdown?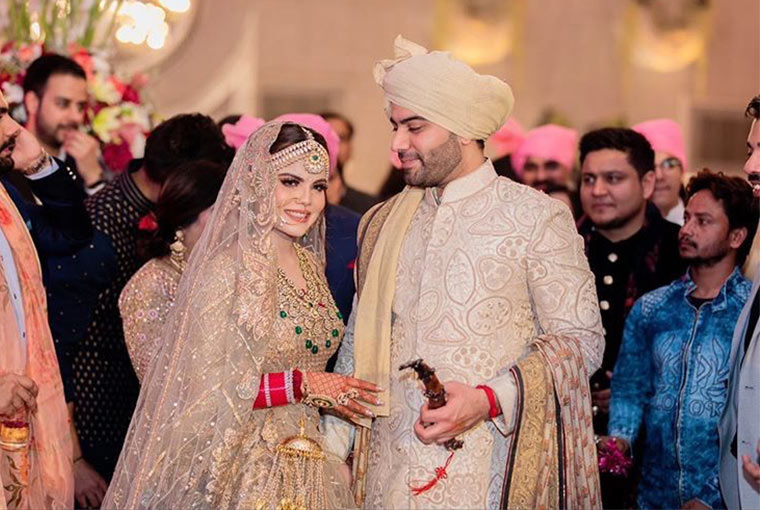 Counting your days to your wedding day may get a bit overwhelming in this lockdown. As the Coronavirus pandemic has made the situations really uncertain which has made the couples drop the idea of getting excited on halt. All that decision making madness such as picking the flowers, choosing the theme, outfits and what not have gone missing from the couples' wedding planning routine. Almost all the to-be-wed couples are stuck with the question to postpone our weddings or not for a safer future.
All the couples who are about to get married in the winter wedding season would now find it difficult in planning their wedding during the lockdown. But you don't need to worry as here we are to help you to plan your wedding during these difficult months. Here are some helpful ways of planning a big fat wedding in the upcoming wedding season! 😎
You can go through this helpful guide that will help you select the best wedding vendors during this lockdown period.
Start with recommendations
The best way to select your vendors is by taking the help of your friends and family. You can talk to your recently married cousins or friends about their vendors and if you liked them too, then you can book them too. As they must have the first-hand experience of the services, then that would be really helpful for you! Trust us, word of mouth is the best marketing and it will also help you to get the best of the services.
Online Reviews should not be missed
Reading the reviews from their previous clients is the best way to know about their services. The honest reviews should be amongst the top priorities while getting to know about the vendors. Plus, these reviews also come with start ratings that will surely be helpful. You can find these reviews on various wedding planning portals where you can read about the vendor's credibility, time management and professionalism. It will also help you to weigh out the reviews from various platforms and about various vendors before finalising the decision.
Check out their online portfolio
Checking out your vendor's work on their website as well as social media will give you an idea of what you want. You can easily analyse their style and work from the pictures and see what you want for your big day. Trust us, stalking their Instagram profiles will surely help you make the right decision. You can do it for your vendors such as wedding photographer, makeup artist, outfit designers, jewellery designer and so on.
Talk to them over video calls
After deciding your vendors, you can connect to them over the video calls. You can get to know them and their services. Meeting your vendors before booking them is really necessary but during these circumstances of social distancing, all of us have to switch to  Skype or video calls. Nowadays, even the venue vendors offer virtual tour videos so that you can have a glimpse of what they have to offer in their spaces for your dream wedding.
Go through the contract thoroughly
We know, you must be thinking is the contract really required when your vendor has such a good name in the market? But we would strongly suggest it is, as you should better be safe than sorry! Now, you must be thinking about what needs to be done after getting that contract? All you need to do is go through it and read each and every word carefully. It will have all the clauses, terms and conditions, therefore if you are not able to understand them, then you should ask your vendors for clarity. Above all, we all are aware of the uncertainties of the present times, therefore you also need to be sure about the postponement or a fee adjustment clause mentioned.
All we want to say is make this social distancing fruitful and successful!