How to choose between a Band or DJ for your sangeet night?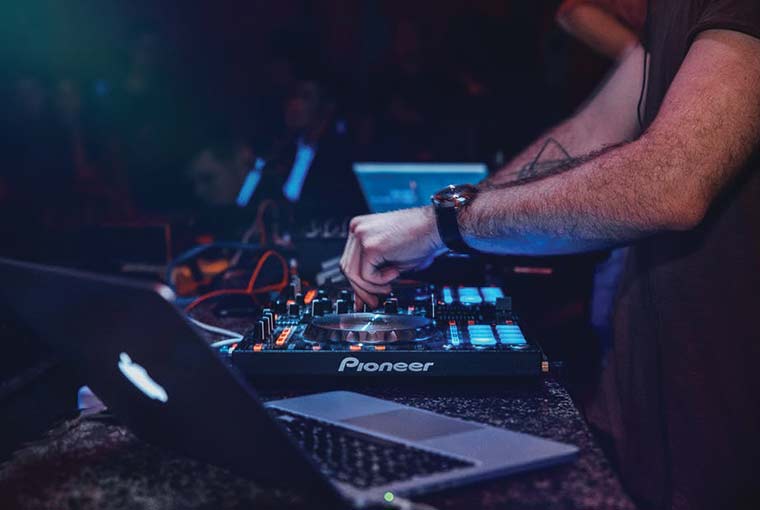 Sangeet nights are all about having a gala time with all your friends and family! It's all about naach gaana to make it a memorable night before tying the knot. So, you need to be ready to dance the night away at your sangeet night? You must have decided what to wear, where to celebrate, event's menu and the decorations, but what about the entertainment? If you're confused between a live band or a DJ, here we are to help you out. Though both the options are fun and make your function lively, there are chances that one might be better suited to your event than the other.
Here are some things that you can keep in mind while making the decision…
Type of music you want for your function
It really depends upon what kind of vibe do you want for your sangeet function. If you are looking for something with a laid-back vibe and dance onto the tunes of your favourite artist or band then you can go for a band or you want to have a cocktail feel to it then you can definitely go for a DJ. Similarly, do you want the music from all the decades and across an array of different styles to be played at the function? You need to consider this whether a band or DJ will be best able to meet your musical needs. Bands usually perform a range of songs, including classic hits and current favourites, but if your taste is more of modern and quirky then a DJ might be a better option.
Keep the sangeet venue in your mind too
Your venue setting is really important to keep in mind as you have to see whether or not your sangeet venue is conducive to a band that means does your venue has a stage that can accommodate multiple band members without taking the place of your dance floor. If space is less, then you should consider a DJ.
The budget should be kept in mind too
Usually, a DJ is much more affordable than a live band, but the budget you have decided for your functions should be dependent on what's important to you and your fiancé. For some people, photography is more important to spend more money on; for others, it's the décor. If you and your fiancé think entertainment matters the most, then book your favourite band or artist to go crazy.
Do catch them live once before booking
While booking a professional entertainer for your function you really need to see them in action. So, if it's possible, attend one of their live functions or even their past videos to see how do they rock the event. You will get an idea of whether or not a band or DJ is right for you. If there's a possibility you always wanted a DJ but if you see a band on how they made the crowd crazy then you can even change your decision. Therefore, seeing them perform once before the booking would be the best thing to do!
We hope this helps!