How to get a fair idea of the need of alcohol for your wedding function?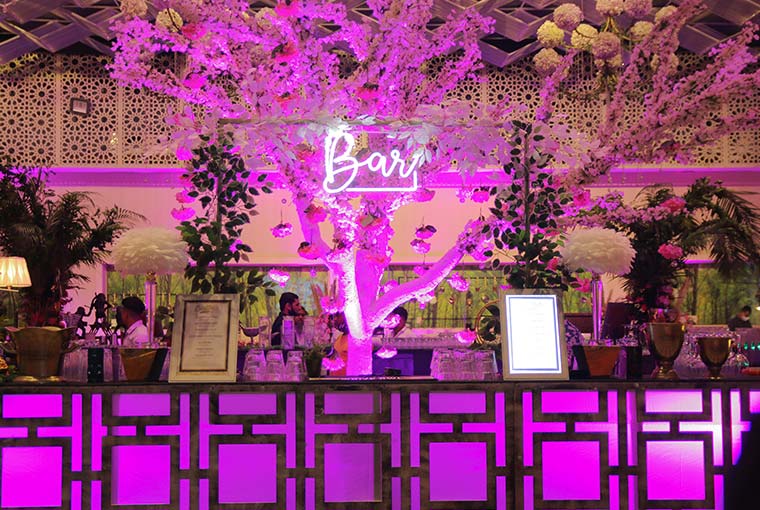 When we talk about Indian weddings, the celebration goes hand in hand with the consumption of alcohol. Therefore, you can't afford to lessen the fun by not providing enough of it… You have to have a fair idea about how much alcohol would be required to keep your party going! The whole wedding planning process should also include planning for serving it at your functions be it cocktail, engagement, sangeet, wedding or reception. It totally depends upon you when you want to have your Daru party! You have to figure out how to go about it. This may sound difficult, but here's a little help from our side that will help you in estimating how much alcohol you'll need at your wedding, and all the factors that will influence your planning.
You can have a fair idea of alcohol closer to the wedding when you will have a fixed guest list as well as RSVPs in your hand! After that, you can make your purchase accordingly. Here is a general rule that will give a clearer picture. Let's suppose… on your reception night, your guests will have 2 drinks during the first hour and probably one drink per person per hour after that.
Also, keep in mind that there are some guests who drink more than others but on the other hand there will be guests who don't drink or just have two. In the end, it will even out.
We know, estimating can be a tricky bet, but here's how to make it simple! Start with considering the time of the year as if it's winters then whisky's and rums will be more in demand. On the other hand, summers will be all about beer and wines.
The next thing, you need to keep in mind is the time of the day, if it's a day function or an evening soiree! The most important thing to consider is the type of the function whether it's a cocktail or wedding as people tend to drink less on a wedding night as compared to other functions. We would strongly recommend you to have an approximate idea of a percentage of the number of guests who would be drinking and after that, you need to fall back to some maths to make this more accurate.
You have to apply a little maths too! The number of pegs per bottle needs to be multiplied by the number of drinks that will be consumed by a single guest. After having that number for the type of alcohol you plan to keep at an event, you can simply multiply this by the assumed number of guests. Also, to assume the percentage of people having each type of drink we will have to work with a pure assumption percentage based on the season, time of the day and the brands kept.
Yep, might not seem so, but it's simple mathematics. Let us give you an example! If you have 200 people at your function and you know half of them would be drinking then you can calculate an approximate value of the number of bottles required. Let's suppose  Assuming the bartender is making large 60ml pegs, which there will be 16 pegs out of a litre bottle of alcohol. If we assume everyone will have at least 2 drinks, that means you need to do this calculation:
No. of pegs per bottle x No of drinks per person = 12 x 2 = 24
If you have a total no of drinkers = 100, 2 pegs per head will make it 200 pegs in total
This would further mean that 200/12 Number of bottles= 16 bottles of alcohol would be required.
PRO TIP: Always a good idea to order some extras!
You can use this calculation to get a ballpark figure of the bottle required at a function!
Read Also:- Banquet Halls in Delhi