How to handle bridal insomnia?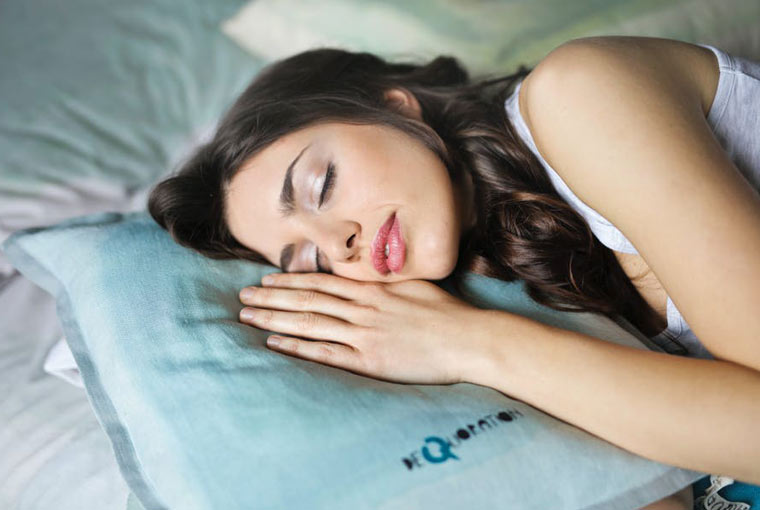 It is really common with brides that they get scared with some wackiest nightmares of some goof ups that can happen at their wedding. While planning your whole wedding, there are millions of questions that spruce up in your mind that can make your life a little stressful which further affects your health especially your sleep. Being the bride, the stress does reach to some other level leading to bridal insomnia. Lack of sleep will not only affect your peace of mind but it may also reflect on your face making you look all tired and unwell which you can't afford on your wedding day!
Fret not! Here we are with some tips that will help you handle bridal insomnia…
Shower before going to bed
The first step towards a healthy sleep is having a daily routine and trust us nothing is better than a nice bath before you sleep. You can make it a little aromatic with candles or even opt for bath salts that will give you the added benefit of snooze-inducing aromatherapy. This really helps…
Tuck in yourself is important
Remember that time when our parents used to tuck us in and we would sleep like a baby! We are not saying that your parents need to do that again but you can do it for yourself and tuck yourself in with a weighted blanket that will give you that snug feeling that you used to love so much as a kid. Just prepare yourself to truly sleep like a baby.
Turning all your lights off… completely
It's an obvious thing but a really crucial one. Creating a dark ambience for your sleep is really important for a sound sleep. You can also go for a sleeping mask, especially if you are sharing a room with someone and they are not ready to sleep at your time. Go for a mask that's made of pure silk that will which also help you prevent sleep creases on your skin.
Try to make more of melatonin
We talked about the lighting situation of your room and with that, we would also want you to know that the light bulbs can inhibit your levels of melatonin. It is the hormone that controls your sleep-wake cycles. Opt for a sleep-friendly bulb which is usually the one that emits less blue light which is also emitted by your cell phones. These disruptive rays from TVs and phones limit the body's natural melatonin production. Lessening the number of such bulbs is really important as you just need just one appearance for a good night's sleep!
Tuning in some relaxation music
If you can't meditate you can listen to some soothing music before you doze off. There are also some podcasts that help people to sleep. Some lulling sounds and dull bedtime stories will totally help you sleep.
We hope this helps!