How to plan a bachelor party?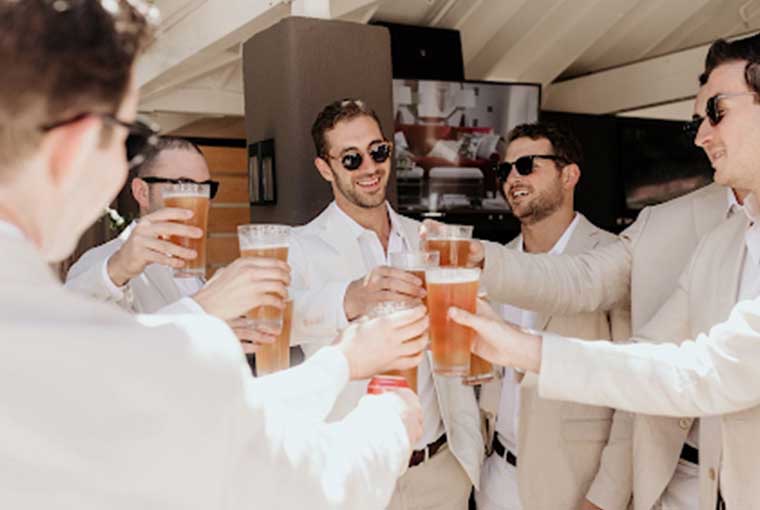 Getting married is one of the most exciting days of someone's life! Plus, when it comes to pre-wedding celebrations bachelor parties are the most awaited functions for the groom-to-be and his friends. It's a great opportunity for the groom to have a gala time with his closest friends before starting a new chapter in life as a married man. To make this party a hit you have to plan it with great effort. Here is a little help from our side to help you plan an epic one.
Usually, the groomsmen plan the whole bash, therefore they should know whom to invite as getting the right people together and plan something that fits the style of your best bud is the key to planning an unforgettable bachelor party.
Here is a step-by-step guide to throwing a memorable bachelor party…
First things first, Talk to the groom
The first step of planning a bachelor party is talking about it with the groom. We know you must be thinking of throwing a surprise bash for your friend but you have to loop him in with the basic details such as location and type of activities. Trust us, it will make it easy for everyone to be on the same page so that they can also get to know what they look forward to. In some cases, grooms like to get more involved but whatever the case is you need to respect his wishes which also includes any type of activities that he says are off-limits. This will also help you get to know about the guest count to create a guest list.
Create a chat group
After discussing with the groom, the next step would be reaching out to the guests of the party. We suggest you, start doing this early as guests can get a grasp of how far people are willing to travel and what would be the budget. As the guests usually cover their own bachelor party costs, therefore you need to consider how much they are willing to spend. Therefore, you need to have a group chat to talk to everyone to discuss everything.
Discuss time and place
After discussing it with the groom and everyone about their interests, you will get a good idea of the place for the party. Some people may be interested in a chilled-out evening at home or a few drinks at a local bar, while others want to explore a new city or fly somewhere tropical. Plus, when it comes to selecting a date, it may get a little difficult for everyone to be on the same page. You have to see that the groom should be able to make it, as well as the majority of his crew. When you find a perfect date that suits everyone then that would be the best thing for everyone!
Booking your accommodation
After finalising the date and place, you should go ahead with making all the bookings so that it doesn't get sold out! Whatever you go for be it suites, rooms, villas or BNBs, you should make it asap you have the final headcount! Ultimately, it comes down to your crew's preferences, budget and what's available in the area on your chosen date.
Planning the itinerary
Once you are done with bookings, the next step would be planning what you are going to do at a bachelor party? You can go for parties, dinner and drinks, bar hopping and even adventure activities. You can also add going to a club or casino, watching live entertainment and booking a party bus.
Just follow these and you are good to go!
Read Also:-Wedding Venues in Gurgaon