How to plan a wedding on a tight timeline?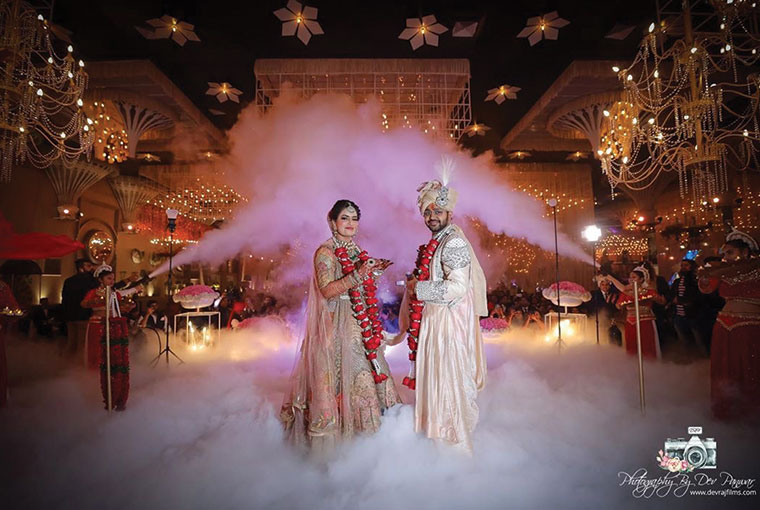 When we talk about wedding planning, it is counted as one of the most tedious and time-taking tasks. Some couples take a whole year to plan it but what to do when you have a limited time on your hands. Sometimes, you have to do everything as fast as possible to be on time. Fret not, it can be done as long as you stay on track and be organized.
There are chances that you are going forward with a smaller or intimate celebration because of the ongoing pandemic. It is quite a smart thing to skip the long engagement period while waiting for the time when you can go for a bigger celebration. You can celebrate the union and trust us it is very much possible to plan your dream day without months of work and stress.
Here are a few helpful tips that you can follow while planning your wedding functions in a flash…
Go for help
Wedding planning on your own is itself a very difficult task and one can do that smoothly but things can get tougher when you're extremely tight on time. Whoever you rely upon be it a professional wedding planner or ask your friends or family members to help you out, make sure you have trusted people around you. We would suggest you hire a wedding planner that will help you hunt for venues, choosing the vendors such as a  photographer, decorator, and caterer, and even create the big-day timeline for you. If you are not up for professional help then we would suggest you go for the policy of divide and conquer. You can ask your fiancé to take over some wedding tasks while you do the other tasks.
Being organised is the key
As much would be going on at that shorter period of time, you can't let details fall to the wayside. Just pen down all the tasks in your planner with the timings, specifics and all the other things that need to be done. Also, keep a track of all the contracts so that you can refer to them at the time of need. The best way to stay organised is to create a full-fledged to-do list with all the tasks divided as per the month, week or even day so that you can be in sync with every task that needs to be done.
Flexibility will take you places
If you are starting everything from scratch, then there are chances that you may need to make some compromises regarding your vendors, the venue, and dates. There are chances that you may not get your favourite vendor for your desired date. If you already have people on your list then, we would suggest you be flexible with their ideas too.
Add some creativity to the Fashion and Décor
We understand that you always dreamt of hunting the perfect lehenga for your dreams by moving from one store to another. But this can't work when you have less amount of time on your hands. To save you the time you can something ready to ship or on discount. The same goes for your décor as you can go for ready-made décor products that will surely save your time.
We hope it helps!