Important things that no one tells you about Makeup on your Wedding Day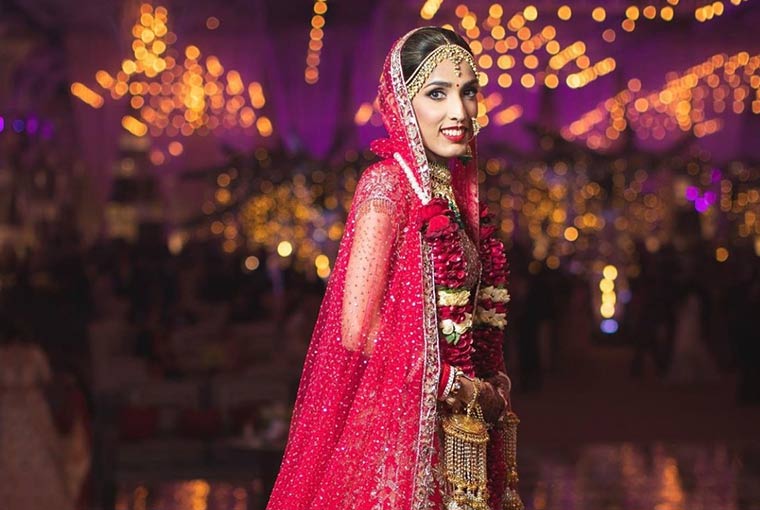 When it comes to weddings, all you think about having a gala time with your friends and family. Then, the next thing that pops into your mind is getting those gorgeous bridal portrait pictures and the look your best in your bridal outfit. However, there are so many things that play a major role in making you a perfect bride. The list includes stunning outfits, perfect jewellery, makeup and hair! No matter how prepared you are or how many trials you had, there are certain things that you get to see on your wedding day only.
We have put together a list of all the things you should know before you get your hair and makeup is done on your wedding day…
Reach or be before the time designated to you by your MUA
If you have taken the trial before your day then you must be aware of how much time will it take to get ready. But, on your wedding day, it may take longer than it took on your trials. We would advise you to keep at least an hour's buffer between your getting ready time and arriving at the venue. This would give you plenty of time to check and double-check your makeup, outfit and everything. Also, you would also have time to grab a bite or have a refreshing drink before everything starts.
Get dressed in the end
There is a sequence that you should follow while getting ready for the wedding day makeup and the sequence is makeup-blouse-hair-lehenga-dupatta! Your makeup should the first thing and your hair has to be done after the blouse is on. We know they are the obvious steps but there are chances you may not remember it during the mayhem of the wedding day. Therefore, you should keep it saved up on your phone under 'things to remember on wedding day'.
Don't hesitate to communicate your opinion
Your MUA, as well as a hairstylist, would love to have your opinion too and if you want to make certain changes to your look then you should tell them openly. If something is not looking as per what you desired then you should definitely convey as this day is way too important and you have to look your best for the pictures too.
Wash your hair a day before the D-Day
You should ask your hairstylist if you're supposed to wash your hair a night prior or not. This decision will totally depend upon the style that you are going for on your wedding day. If you're going for something curls or waves, then freshly washed hair can be too slick so the night before wash gives you a little extra natural grip and hold.
Try to control your emotions
We can totally understand that a wedding day can be really overwhelming for you and while getting ready may make your emotions explode. But we would suggest you take some time and focus on looking and feeling your best as you dreamt for this day all your life.
Just keep this in mind and you are good to go!
Visit Also:- Top 13 wedding venues in Delhi NCR