Things to know before attending a Mehendi Function!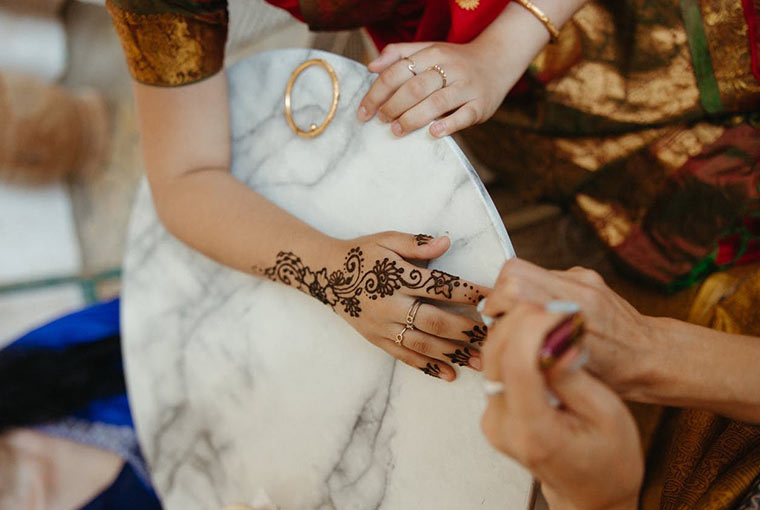 In Indian Weddings, the celebration isn't about one day, it's a series of celebrations that starts before the wedding day and goes on even after the couple exchanges vows. The most colourful and vibrant celebration before the wedding is the Mehndi function which is not only fun but is an essential part of the Indian wedding rituals. If you are one of those people who haven't been to a mehendi function you will surely fall in love with the festivities there. Here are some things that you should know about attending a Mehndi function.
Mehndi isn't just a function
Mehendi is more about traditions and rituals that is why it occurs so close to the wedding. It's also said that the darker the colour of the bride's mehndi, the happier their marriage will be. Even the designs symbolize various blessings, luck, joy, as well as love and even the groom's name is usually hidden somewhere in the intricate patterns.
The guest list is all about girls
As far as Mehndi parties are concerned it's all about girl power. Usually, women from both sides make this celebration a success. But now the times have changed and even boys join the celebration. Mehendi functions are usually intimate but sometimes the guest list goes up to 75 to 150 women people.
You can also get mehndi applied on your hands
Even the guests present at the mehendi function can have henna applied on their palms to be part of the wedding celebration. It can't be as elaborate as the bride's but it can surely be exciting.
Put on your dancing shoes
A mehendi function is a long ceremony as the application takes a long time, therefore entertainment is a must. The guests generally dance to Indian tunes and have a gala time. All the guests get into the festive mood, ready to party, sing and dance.
You don't have to worry about a gift
Mehendi functions are all about having fun and spending quality time with the bride and it is that party where guests are sent back with gifts or favours. Therefore, no gifts are required, as the bride will have favours for you! It may include things like colourful dupattas, perfume bottles, small beaded bags, and, of course, bangles!
You are going to enjoy some good food
Indian wedding functions are all about good food. You will be served with some amazing delicacies that would make the celebration even more fun for you! Even the brides often highlight their favourite foods growing up through the function' menu. You will be able to relish traditional Indian food with a mix of Western selections as well. While there will be lots to eat, there won't be a sit-down meal. There will be stalls that will serve all kinds of food like chaat, appetizers, some cool cocktails or mocktails too!
We hope this would be enough to excite you for the mehendi function!
Read Also:-Wedding Venues in Gurgaon