Some Common Timing Mistakes Brides Make While Wedding Planning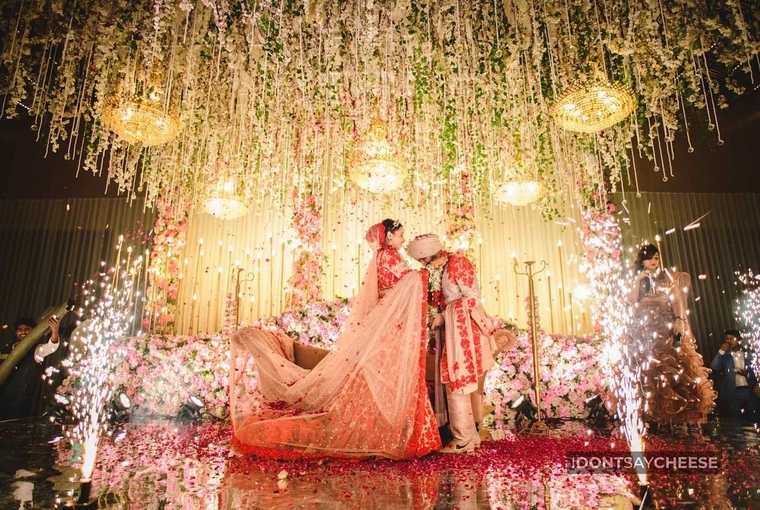 You must be aware of the saying that timing is everything. Also, when it comes to planning your wedding this statement certainly couldn't be more true. There are so many things that are attached to timelines while planning the wedding such as when one should send invites? How soon you should book the vendors? … and so on. If you are also about to begin your wedding planning then here's how you can go about it… Brides
Here's a breakdown for you that will help you avoid some of the common timing mistakes made while planning a wedding.
Getting in touch with vendors too early
This is a very common mistake made by the brides. They start approaching vendors or making inquiries even before they're engaged! It may seem flattering but trust us it's a bit premature as it takes up the vendor's time that they could be devoting to other more timely clients. You should at least have the date in your hand before going to them. Brides
Paying deposits or booking amounts before hiring a planner
People regret doing this the most. If you are thinking of hiring a wedding planner, then the best approach to go ahead with the planning is to consult them first before making major wedding decisions, like choosing a venue, rentals, hiring a decorator and so on. Being the pros they will give you the best options that will also help you save money.
Delay in Booking Key Vendors
You need to be bang on with your timing while booking the vendors, particularly for a high-season wedding. Delaying this is a common mistake couples make. If your wedding is in the peak season, and you wait until even six months prior to booking your desired vendor then there are fair chances that you may miss out on the best of the best. So don't risk it!
Sending Wedding Invitations Too Late
If you are planning a destination wedding or you have relatives or friends living in other cities around the world then you have to take this thing really seriously! In cases where your guests have to travel from other places, you have to send you save the dates as soon as you get your wedding date! Do not delay sending out your invitations or they will have to face trouble planning their travel. Brides
Giving attention to Smaller Details First
There are some brides who concentrate too much on the smaller details of the events and fail to resolve some of the bigger planning elements. For instance, deciding on napkin rings, wedding colours and linens should come after you've already booked the venue and caterer.
We hope this will help you plan your wedding smoothly!
Read Also:- 20 Best Wedding Venues