Some of the big mistakes to avoid before finalizing the venue for your wedding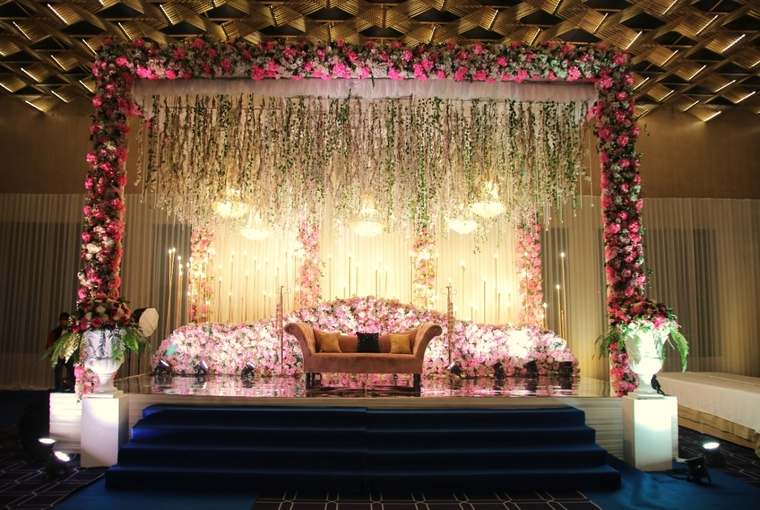 Deciding upon a perfect wedding venue is one of the topmost priorities for a couple and their families as what's a wedding without a place to have it in? Booking the right venue is one of the most important tasks and you can't just tick it off from your planning list just to get onto the next task. You need to give careful attention to all the details of it to ensure that the rest of your planning goes smoothly. Your wedding venue sets the right vibe for the celebration as that would be the place where friends and family come together to be a part of your big day.
Therefore, it is really important to have a clear mind about what kind of experience you want before deciding upon the venue. So, here is a little help from our side that will help you not commit these below-mentioned mistakes while finalizing the venue for your wedding…
Not making an appointment before visiting the venue
There are so many times when couples show up at the potential venue without booking a show around with the venue's team. Sometimes, the correct salesperson may not be available to answer all of your wedding-specific questions, help you envision your wedding day. It is always recommended to do your research about venues you want to visit and then take appointments to meet the right person at the venue.
Creating a guest list after booking the venue
We know you will be getting a lot of time to create a final guest list for your wedding, but you should have a rough idea of how many guests you want to invite before booking the venue. Trust us, you won't like a wedding that seems crowded or too much empty. You should always have a discussion with the venue's team about how many guests it can accommodate.
Going out your budget
It is a very common thing that happens with couples when they find the wedding venue of their dreams that far exceeds your budget. We don't want you to fall for it. You should consider the true cost of the venue as it not only just includes the rental but it also includes catering (if it's in-house), service fees, taxes, valet and gratuity. You should know that when all these costs add up, you may end up spending more than you decided. Don't forget to ask your venue manager for a detailed cost estimate based on your guest count, desired meal type, alcohol, and all fees ahead of time. This will help you have an estimate of everything.
Forgetting about having a weather backup plan
No one wants to run with umbrellas or get their outdoor décor spoilt on the wedding day, but the weather is something that is out of everyone's control. There should be a weather backup plan no matter your destination or time of year. All of us love the outdoor but what if gets too cold, hot or it starts pouring. You would need heaters, fans or closed space to save your wedding from the weather change. Such arrangements can add the costs up quick therefore you should add a section on your budget for these potential costs to avoid last-minute panics.
Not giving importance to the nearby accommodations
You should always look for accessibility and availability of nearby guest accommodations to your venue. You would need it not only for the guests but also for yourself so that you don't need to travel too much to reach the venue. Therefore, look for venues that have accommodation nearby for everyone's convenience.
Just keep these in mind and you are good to go.
Read Also:-Best Wedding Venues in Gurgaon