Some smart ways to organise your wedding inspiration!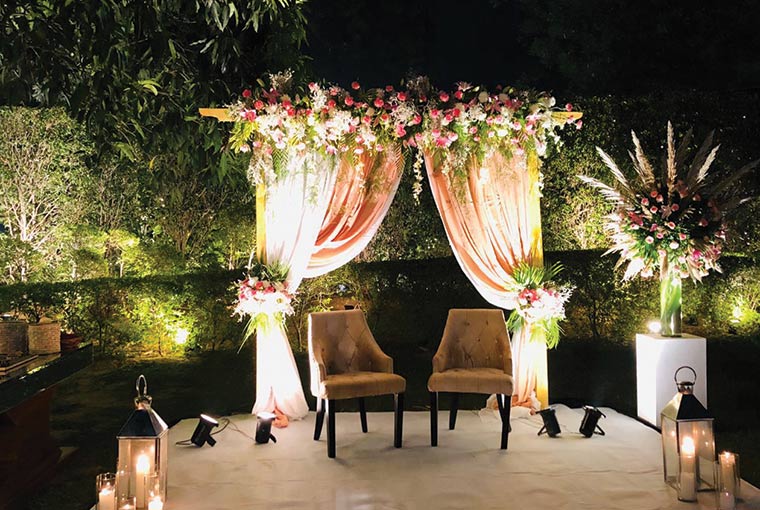 Curating a wedding is not an easy task as there you would require different vendors to work together to turn your dream wedding into reality. For that, you need to share your vision with them so that they can understand what you are looking for. All this can be communicated clearly through the pictures that you must have collected through months while doing researches for the current trends of the wedding industry.
Though, your vendor may even tell you that too much imagery can be both overwhelming and even unnecessary. While meeting your vendors you need to sort through ideas and gather all those ideas that you liked the most excluding imagery down to declutter the best ideas that will surely save your time too. This will help you refer to your concepts easily while you go through the wedding planning process.
Here are some foolproof ways to organize your wedding inspiration ideas…
Learn how to use Pinterest successfully
If you are a tech-savvy person and love to collect inspirational ideas by creating mood boards, then Pinterest is the best tool to use to refer your ideas to your vendors. You can even keep your boards or ideas private or even collaborate with your vendors or friends to share with them instantly. We would also suggest you make a different board for everything such as décor, outfit, hair, makeup or you can even make them function wise like wedding, mehendi, cocktail, engagement or so on rather than creating one for all.
Also, after meeting your vendors ask them how do they want to see your design ideas, you can even add them as collaborators to your Pinterest boards. If you are planning to do this then you can also make notes on your pins and even sign them so that your vendor knows that particular image is one of our top preferences. In this case, you can also carry your top preferences with you on your vendor meetings that will help them to understand your vision better.
Pinterest can serve all your purposes as it works across various devices. For example, if you're going through a print magazine and spot something you would like to save, then you can easily take a picture and upload to your respective board on Pinterest. This will save you from piling up the hard copies of the images.
Try to save your files to a file sharing service
If you are not a fan of Pinterest and also want to keep your imagery to a minimum, then you can take screenshots or downloading them from the internet will be the best option for you to find you favourite images. If you are planning to take this route, then organizing those files can be more tedious, whereas if you use a file-sharing app or cloud storage. We would also advise you to name the files that will save you a lot of time while searching for a particular file. You can also break them category-wise to avoid confusions.
Don't forget to collect your top images before meeting your vendors
Always show your top preferences to your vendors as it will help you save time and keep your meetings on track.  You can do this by cleaning up your inspiration boards before meetings your designer or planner. Just delete those pictures that you don't need any more and transfer the ones you like to a mood board or separate file for sharing. You can share your top images to your vendors to make your vendor understand what exactly you want from them. Keep them with you so that you don't have to hunt for them again over the internet.
Just keep these in mind and then you are good to go!