Some useful tips for couples with a Long Wedding-Planning Timeline!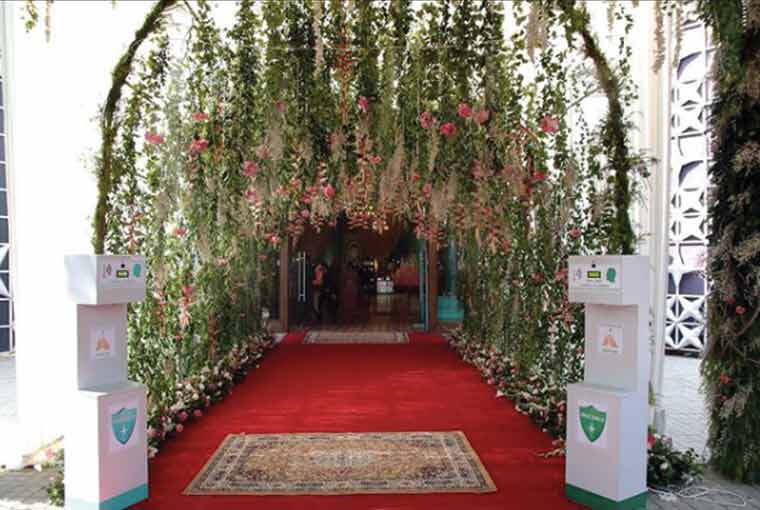 There are some couples that choose to have a longer courtship period after their roka or engagement. They relish in their new relationship status before they go crazy with the wedding planning madness. On the other hand, there are couples who simply don't want to wait. But the couples of 2020 have some other thoughts about such a situation as according to them nothing goes as planned. The plans may get cancelled or changed and the year 2020 taught us all really well. Either wedding date getting postponed because of a pandemic or not getting a suitable wedding date before 2022, many couples are now facing very long planning timelines even when they are desiring for it or not. So, how do stay organised during this long timeline?
Here's how you can do it!
Read on these curated tips…
Begin with finding a Great Wedding Planner
As now you have more time than you expected, you might you use this time to your advantage and research for a local wedding planner if you haven't appointed any. We know it's an additional expense, but they will be your saviours and handle everything for you starting from scouting vendors, choosing themes for the décor of all the functions, type of cake, functions' menu, and many more. And, perhaps most importantly, they'll keep you on track. They will have a great deal of time to plan which may seem easy for the process, that's not always the case. As you have more time on your hands you will have more time to second-guess decisions and look for more and more options which will further make planning your wedding with a long timeline even more stressful.
First Schedule Meetings, and Then Create a Planning Timeline
After booking your vendors, try to get future meetings on your planner which means schedule meetings with your venue to discuss the space and seating in three months, and then plan to a rough guest list as per the floor plan of the venues. Same goes for catering… first book an appointment for food tasting with your caterer, then meet them again to make final selections for the menu. This will help you know your tasks and further staying organized and on track.
Don't forget to keep the love between you alive!
Trust us! A long engagement is not easy as it may make it easy to forget that at the end of the long road of planning, you're getting married to the love of your life. You need to make your bond stronger by spending some quality time which can be done by going on date-nights, and even go for pre-marital counselling which will surely help you in the future. Making your engagement all about planning and bonding is the right thing to do!
Just follow our advice will help you stay on track and sane at the same time!