Some useful to help you downsize your post-wedding guest list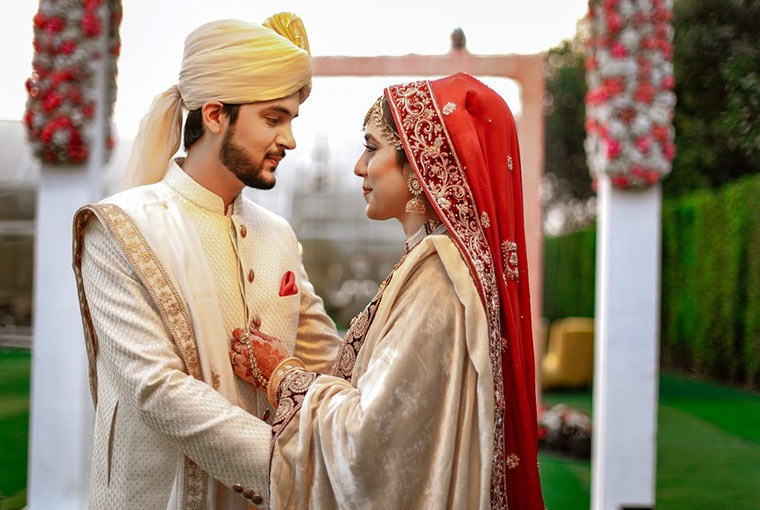 Finalizing the guest list is one the toughest task in that whole wedding planning madness. Plus, in this unprecedented things have become difficult as we all have to go with the lockdown protocols. According to that, all the weddings have to put a cap of maximum 50 guests that will be allowed at a wedding. Trust us, downsizing that guest list to just 50 people is not an easy thing. You would require to exclude certain names from your final guest list without any dilemmas.
So, here we are to help you to cut down your guest list to abide by the government protocols. Though it won't be easy for you to exclude people from the wedding list, you can take help from these tips and tricks that will help you prepare the guestlist for the post-lockdown wedding.
Family comes first
You have to start with your family and when it comes to yours and your partner's, there will be a lot of people. As weddings are the celebrations where both the families come together to make it memorable but in this situation, you have to think about who matters the most. We know the family members come first. You can give it a thought of excluding some relative or cousins who have been MIA for a long time.
How about different lists for different occasions?
An Indian Wedding is a multi-day celebration, so it will surely help you to invite guests to them. You can make the different guest lists for all your ceremonies so that they can be a part of the celebration. You can make your wedding an intimate celebration with just your family members whereas inviting your friends or cousins for a fun pre-wedding or post-wedding celebration. Isn't this the best way to make all your near and dear one's part of your celebration.
Set your priorities
You always have to set your priorities right while chalking out guests. You have to sit with your partner and see whom to invite. We usually invite while making a guest list but trust us, this is not the right time to repay the gratitude just yet. You have to stick to the magic number of 50. You also need to exclude relatives living far-off or your colleagues and just include the people who are non-negotiable.
Be honest as well as polite
After drafting a final guest list of 50 people, another difficult part is sending this message to the guests. Trust us, being honest as well as polite at the same time is of the utmost importance. Things would get even more difficult for you if you have already sent out formal or informal invitations to the previous guest list and now you would need to revoke them because of the current situation. Trust us, it is very important to let them know why you had to take such a decision which is for everyone's safety from getting infected.
Don't go on a Guilt Trip
We totally understand that your wedding is not going as you planned but that doesn't mean you shouldn't be excited about your wedding. Above all, you have to be feel right about your decisions while planning this wedding. Though you had to postpone a bigger celebration because of this pandemic you should not postpone your love. Celebrate your big day with all the love and not feeling guilty about anything. Get ready and be enthusiastic as you always imagined to be for your D-Day! Plan a bigger celebration after the lockdown and stay excited about it
Pro Tip: Arrange a video call on Zoom so that your relatives, as well as friends who can't travel for your wedding, can become a part of your celebration.