Things no one tells you about Wedding Planning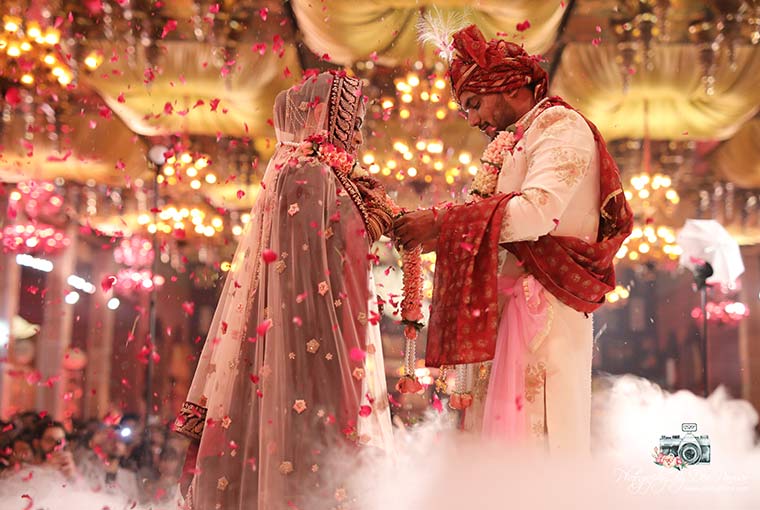 Wedding planning is not just getting things as planned as no wedding is complete without surprises and trust us, not all surprises are good. But, there is nothing in this world that can't be solved. To handle them you really need to stay one step ahead. Whenever we talk about planning a wedding we have to face some unavoidable surprises and trust me, they are the part and parcel of it. Well, of course, you need to be well- prepared, but you also need to keep in mind that even the most meticulous preparation won't be able to save you…
But, here we are with some not expecting things that will surely help you get through it…
Some idiotic tiffs may pop up
There will be so many things that may not turn out as you asked which may further lead to some idiotic tiffs pop up with your family members or vendors. These tiffs could be anything like, not getting the flowers you want, your desired lehenga being out of stock and the list is endless. As this is the most important day of your life, these things will matter a lot. You may even forget that you are in this together with your family and vendors. So try to spend some quality time with your soon-to-be husband that will surely make you feel right, happy and loved which will further ease things for you.
Groom not getting involved as much as you are
This must have happened to most of the girls who planned their D-day! There are situations that your man won't be able to be a part of decisions like the colour of the décor, invites, type of cake and so on which will surely bum you out. Plus, you are making such efforts to make this day special for both of you! All you need to do is ask him gently what he wants in the celebration that will be fun for him too. Also, don't overtake every decision regarding the wedding, let him do some stuff on his own. The bottom line is all he needs to be a good husband, not a good wedding planner, so just don't get angry on him for such things.
There will be at least one not-so-minor unexpected expense
Though we all take precautions for unforeseen you can't do anything about the weather. You really have to spend a hefty amount to make special arrangements if clouds show up. Trust us even the tightest budget will need a little wiggle room. Therefore, we would suggest you keep five per cent of the overall budget as a buffer from the start, so that you don't need to worry every time the wind blows.
Trust us, everyone will have something to say (and we do mean everyone)
Everyone around you be it your co-worker, cousins, friends will have an opinion upon your choices. Be it the colour of your lehenga, your makeup artist and so on. Just learn this mantra- whenever someone tries to share their opinion with you, just tell them to put their opinions to good use at their own weddings. All you need to do is listen to the people you trust on for unbiased advice.
You will have at least one bridezilla moment (we are talking minimum)
No all brides are bridechilla all the time. It can be anything that may take you to the dark side of the wedding planning madness. These tricky times can't self-diagnosed, so rely upon your BFFs to keep your mind in order.  Just take a break from this madness which will help you get back to sane thinking!
We hope this will help. Happy Planning!