Things to consider while planning an outdoor event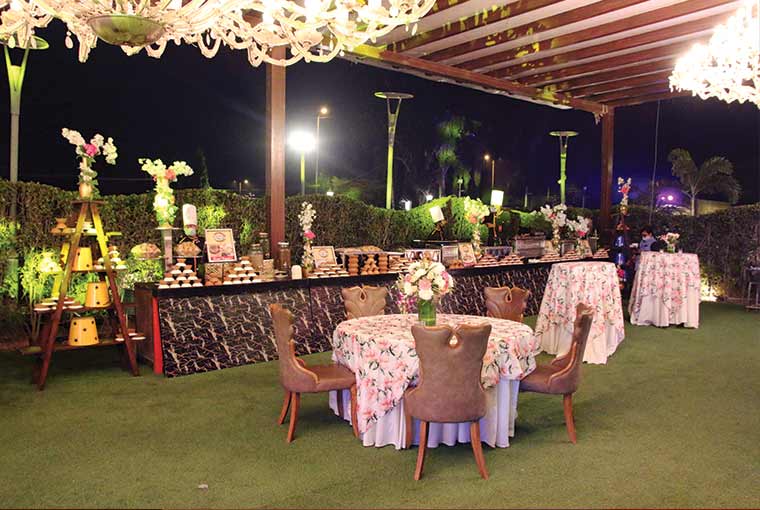 We are all a fan of outdoor events and as winters are here outdoor celebrations are more fun and beautiful. As pleasant weather, gorgeous décor and abundance of fresh, in-season flowers help to curate a memorable event. On top of that, during these COVID-19 times, an alfresco celebration is a safer way to celebrate—as it will not only help air circulate better during an outdoor ceremony, but there will be more space for guests to spread out and maintain social-distancing.
But whether you're planning a function outdoors out of safety or preference, there are a few things that need to keep in mind to make your event a hit and giving a comfortable environment to your guests. We are talking about situations such as the unpredictability of the weather and so on. Therefore, to help you plan a stress-free outdoor function, we are sharing some tips that you should keep in mind while planning an event in the outdoors.
Having a backup plan is a must
The main goal behind having a function in the outdoors to have a beautiful and spacious celebration. Therefore you need to have some backup plans if it rains or something. You can hire some indoor space or include a banquet area in your package so that you have a backup space to shift without ruining your special day.
There should be some areas with shade
If you are planning an event in the day time there is a chance the sunshine makes it a little difficult for the guests to sit outside. They should have something to save them from sun exposure. You can add some covered lounge areas or bistro umbrellas or little tents great to provide shade, to your guests keeping them cool and comfortable. You can totally go creative with the décor ideas.
Stay away from coldest parts of the day
As winter is here, people love to enjoy day functions as it gives them a comfortable time. Though night functions in the outdoors are great too it gets way colder in the evening making it a little difficult to flaunt those beautiful outfits. The best thing you can do is hold the party when temperatures will be more comfortable which is the day time in the winters. This means avoiding a night time when it is the coldest would be the best thing to do.
Don't forget to check weather
This is a very important thing to do while planning an event outdoors. You need to keep in mind the impact of weather on the food menu and décor. For example, a beautiful cheese board may sound amazing, but it could be a disaster in the heat and may spoil and the same goes for the cake station as too much sun can ruin the frosting over it. Also, fresh flowers can also get ruined so choose wisely while keeping a check on the temperature too.
Don't Leave Floral Arrangements Outside for Too Long
It is also advised to refrain from putting floral arrangements out too early in direct sunlight. There are chances that they will wilt if left in the hot sun for too long. Therefore you can place the fresh flowers or centrepieces or décor just before the function starts.
Are we missing anything? Do tell us in the comments