Things to keep in mind while planning an Intimate Monsoon Wedding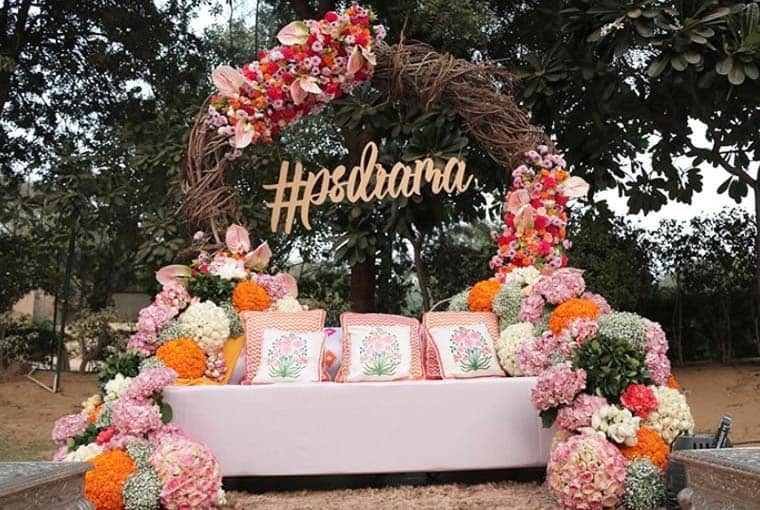 We all would agree to the fact that monsoon weddings are very romantic but it's not easy to plan one. There are various hurdles that you can come across while planning a wedding in this season even being a pleasant time to have a wedding. As per the current situation, if you are also planning an intimate monsoon wedding, then there are so many things that you need to take care of other than your makeup and hair. Because of the high humidity having a monsoon wedding can prove to be a task but little raindrops can add a dreamy effect to your intimate monsoon wedding.
Here are some things that you should keep in mind before planning an intimate monsoon wedding…
Choose the Right Venues
As monsoon is all about unpredictable weather, so try to book indoor venues for all the functions. If you are really keen on having an outdoor celebration then make sure you have a backup indoor venue that too with a backup plan for shifting everything in case it rains on the day of the function! This will save you from getting drenched making last-minute arrangements.
Don't forget to check Weather Updates
We are all in love with monsoon but at the same time, you have to keep a check on the weather report too. This would help you to get an update about any weather warnings; if it's showing a thunderstorm or heavy rainfall so it is advised to shift the dates up as you won't want to ruin your mood.
Add some interesting items to the Menu
Monsoons are all about hot soups, masala chai, speciality teas, pakodas, dim sums and even hot desserts. So you can add such items to the menu for your wedding. Also, avoid raw, pre-cut foods and instead add hot jalebis and Kashmiri kahwa tea in kulhads to spice up your monsoon wedding menu.
Pay special attention to the Wedding Décor
You need to be careful with the elements used in your wedding décor for a monsoon wedding. You really have to avoid paper as any décor it may get wet or fly away due to winds. You can go for beautiful flowers or even twinkling lights and drapes. Above all, you also need to have a backup generator as weather may affect the electricity supply which may ruin your function.
Be smart while picking your Outfits
Heavy and traditional bridal outfits may not go hand in hand with this weather. So go smart with your choices! Go for rich fabrics rather than going for heavy embroidery as donning a  heavy lehenga on a humid rainy day will get really tricky for you. It's the best time to try s bright poppy colours for your functions.
Decide Your Events Based On The Season
Monsoon would be the best time to host a pool party as a pre-wedding function. As the guest list would be small so you can easily take all the necessary precautions. You can also go for a Or rain dance party too!
Be careful while Live Streaming
Live streaming a wedding has become a thing because of this pandemic situation. If you are planning to do stream your wedding across to your friends and family then make sure all your electric ports are well protected from water which may lead to electric shocks. So be careful!
Your Makeup and Hair needs to be weather friendly
Have a word with your makeup artist well and decide your makeup and hair as per the weather conditions. You don't want to go for something uncomfortable in this humid weather.
Give Attention To Details
You need to give attention to the details even it's an intimate wedding. Just handover the duty of tracking the weather and coordinating with vendors in case of any weather changes or décor shifting to your sibling or friend. This will surely make your day easy.
We hope this guide will help you plan your intimate monsoon wedding smoothly.