When is the best time to give your wedding vendors the final guest count?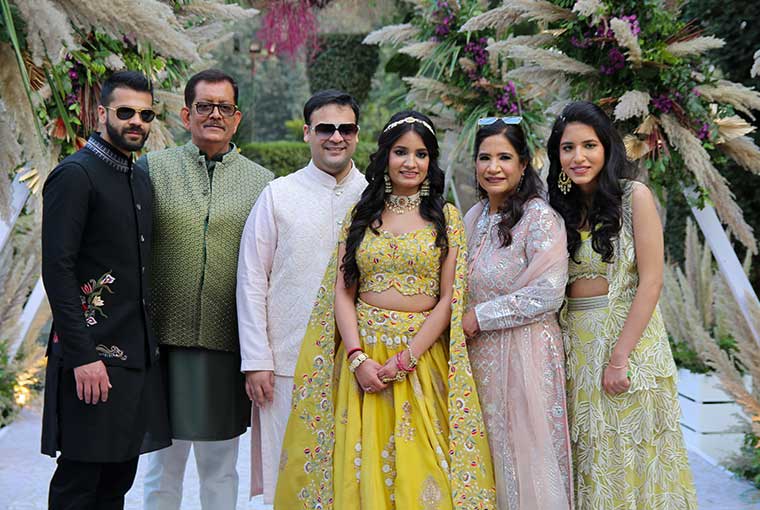 While planning a wedding, most of your decisions depend upon the number of guests you would be inviting to your functions as arrangements will be done accordingly! All the vendors are also required to know the number of people they will be going to serve. If we talk about weddings in the west, they have a proper system of inviting the guests and then getting responses to it of people who will be able to come or not at the wedding. This helps them to have a definite number in hand. Whereas in India people just have a ballpark figure of the guests they have invited which is also the same thing because still, people have a fair idea of their guest list.
Here's what you need to know about getting that final number to your vendors who need it. Usually, it depends upon your specific vendor who should know the number beforehand!
Don't forget to check your contracts
There are some vendors who require a final guest count anywhere from two days to a month prior to your wedding, but it totally depends on the vendor and what they're providing. For example, your decorator needs to know it early as the arrangements for the décor are done accordingly! Also, your caterer may not mind waiting until the week off to finalize their food orders or the menu. You also need to check your contract and if it doesn't specify, you have to give your vendor a confirmation call for the final numbers or any changes.
There are some vendors that don't require a final guest count
There are also other vendors such as musicians, photographers, and videographers, for example, who often don't require a final guest count. All they need is an estimated guest count when you start working together, but it won't make much difference to them if that number goes up or down by 20 guests.
Don't forget to send a reminder to all your vendors
While you send a final timeline to all of your vendors, you can reiterate your final guest count so that all your vendors are on the same page. This will also remind your vendors to know about any changes or specific venue regulations or even contact phone numbers they may need for your wedding day.
It's necessary to keep your catering and planning team in the loop
Just keep in mind that you have to keep your caterer and wedding planner in the loop about any last-minute dropouts or additions. You have to send them the given your final guest count. Though you won't get a refund from catering for those guests you've committed to, this way you can avoid empty seats at tables or any last-minute scramble to seat any unexpected guests.
We hope this helps!
Read Also:-Banquet Halls in Chattarpur