6 ways to include your furry friend in your wedding
This article is a must-read for all the parents of furry babies who are looking for ways to include their pets in the wedding ceremony. Whether your four-legged best friend is a dog, cat, rabbit or turtle, there are many ways to make them play a special role at your wedding bash. There is no need to exclude them from the celebrations, or at least they can be a part of the wedding photoshoot.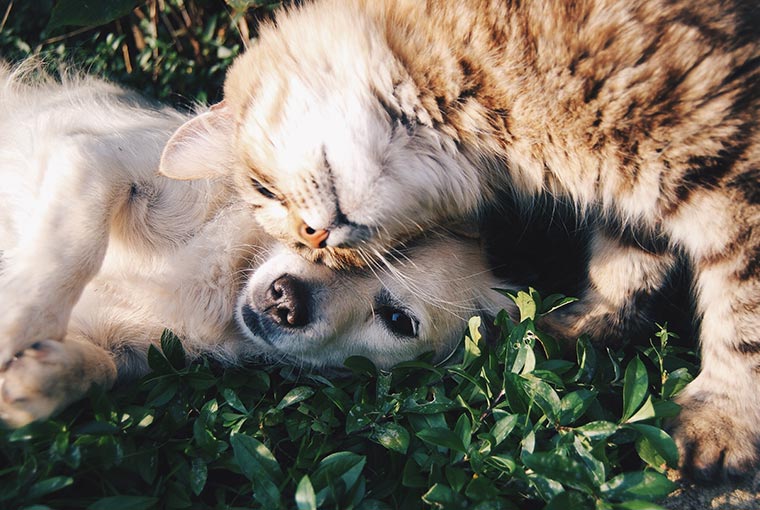 Before we start with how we can include your pets in the wedding, it is essential to find out your pet's personality and whether the weddings venues have a no-pet policy or not. How friendly your pet is must be considered to understand how they will respond to other guests and if they create a friendly environment for everyone. The following points will help you plan a fun and entertaining interaction with your pets and make them a part of your special day.
Walk down the aisle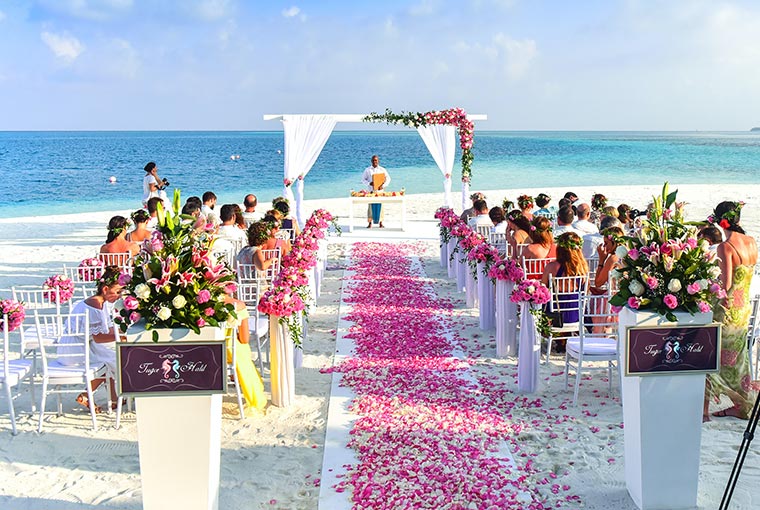 Your furry friends are known for their unconditional love and support on both good and bad days. Considering how manageable and friendly they are, you can make your pet walk down the aisle with the bride. This will be a sweet sight for all the guests, and everyone will be in awe. It is a perfect chance for your pet to get maximum attention as well since all the eyes will be on the bride.
Wedding photoshoot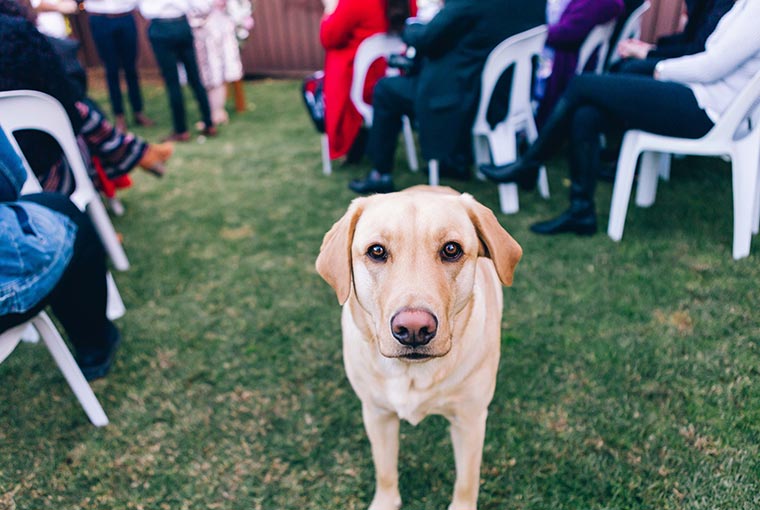 There is nothing better than capturing happy moments between the bride and the groom, and to make it more adorable, include your pet in the photoshoot. You can dress up your pets in festive wear or accessories. Another great idea is to include your pet in a squad picture. Conduct a photoshoot with the bridesmaids or groomsmen and make your pet a part of it.
Wear your pet on your sleeve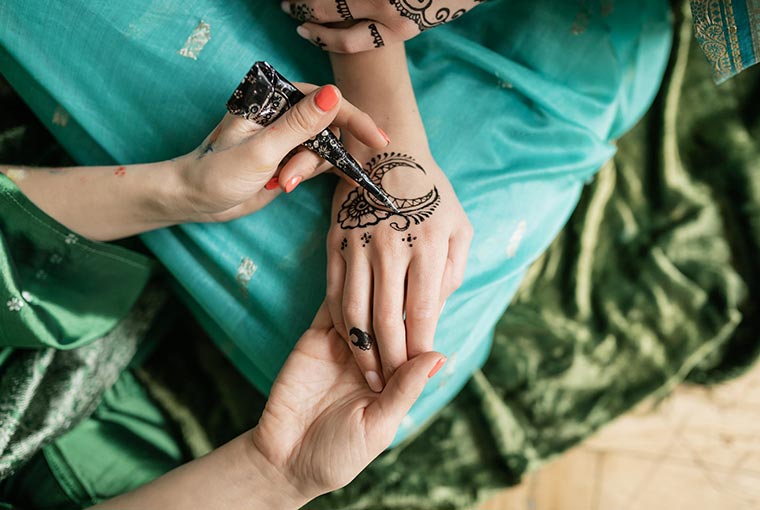 If there is a situation in which you cannot include your pet in the wedding due to its hostile personality or any other reason, there are ways you can give them a shoutout. A bride could get his face designed on her hands with Mehendi or the groom could get his dog's picture customized on a pocket sleeve. The photographer could capture these precious moments and give a special shoutout to your furry best friends.
Involve your pet in pre-wedding events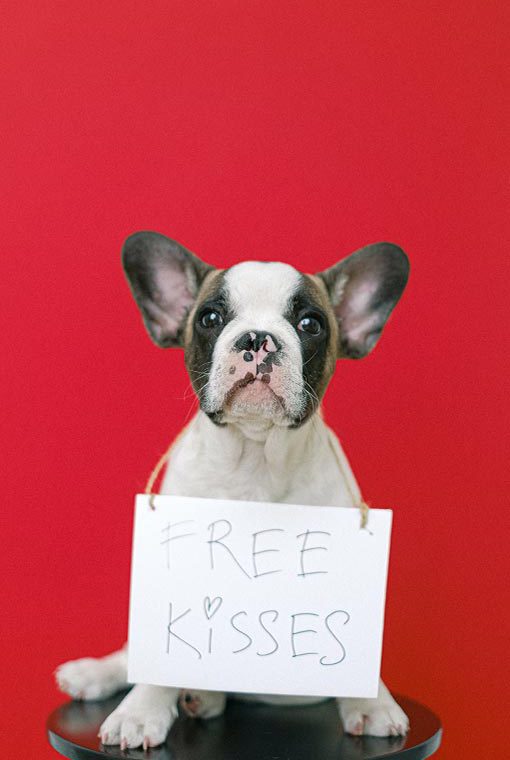 If you are not looking to involve your pet in the wedding functions, you can make them a part of your wedding before your actual ceremonies. You can make them a part of the proposal by designing a carrier for them in which you can put the proposal ring and attach the carrier to your pet. Or how about a collar that says, "Will you marry me?". We don't know about you, but your pet will surely steal the show.
Include your pet in your wedding invitation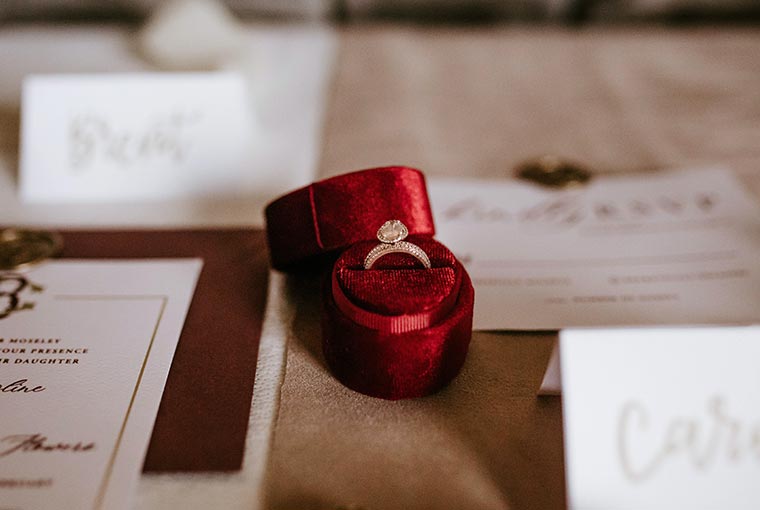 If your pet will be a part of your special day, let everyone know by mentioning your pet in the invitations. You can add a small detail, describing the role your pet will play at the wedding or add his/her picture on the invitations. Statements such as "my parents are getting married" or "I am making a special appearance" can make the invitations a little quirky. It will create a fun mood for the guests, making them more excited about the wedding.
Matching outfits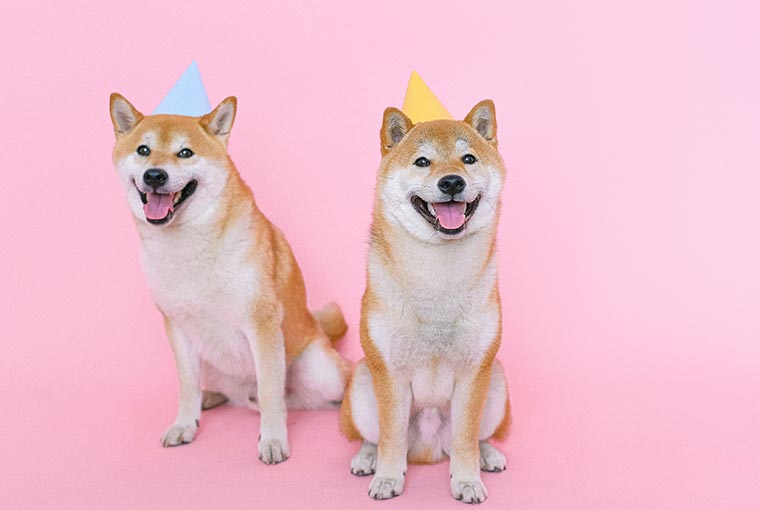 Another way to add a sweet touch to your wedding is by coordinating matching outfits for the bride and the pet. Your furry four-legged pet can wear matching outfits for photoshoots or if they are walking down the aisle with the bride. Either way, the guests will be in awe to see the bond between the bride and the pet. Similarly, the groom can do the same thing as well, in case your pet is on the groom's side.
It feels incomplete if your pet does not accompany you on your special day, especially when they have been by your side all this while. Once you know that having your pet at the wedding will not be an issue for anyone, it is time to plan how to involve them.