Some silly questions you should never ask a Bride-to-be!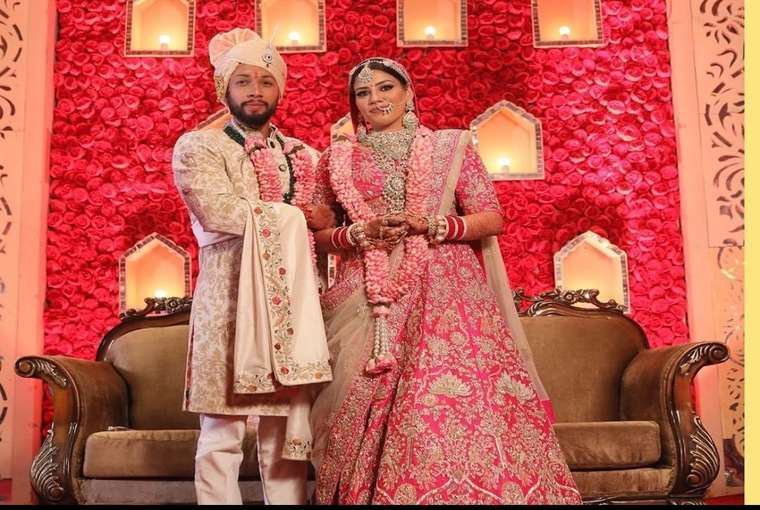 We know we have mentioned it a hundred times, but Indian weddings indeed are very stressful especially for the brides. Putting together so many functions with coordinating your looks for every event is not at all an easy task. Indian weddings require so much attention and they are bound to have some last-minute glitches and drama, thanks to so many people involved including all the guests, relatives and extended family members involved. You can't avoid all the disasters whatever you do and that forces a bride to turn into a bridezilla!
Therefore, one should not take the liberty to annoy that bride even more as she will surely breathe fire. During all that stress, she won't need anybody's unsolicited questions, advice or suggestions. Even any 'innocent' things you say might just add to her stress. Therefore, while you're talking with her, there are some things that you should never say to them.
Just read them on!
Don't worry! Everything will be fine!
Oh, God! Don't and we mean it… Don't say anything like that to a bride to be. She has to put together so many functions while worrying about her looks for the functions! She has always dreamt of these days as the 'the happiest time of her life. Above all, she's has a lot of crazy people around her and let's not forget about her diet too.
Is she trying to lose weight or some inches?
Okay, this can sound a bit on the side of body shaming which is outright disrespectful. There are chances that she already is a little stressed about how she is going to look in her outfits, therefore such questions will surely annoy her! And also, don't ask about her plans on growing her hair long for the wedding!
Your life will be completely different after your marriage
No, shit Sherlock! As if she has no idea about it. She must be already freaking out about it, you don't have to mention it again to her.
Will you be changing your surname too?
First of all, this would be the last thing on her mind at the time of her functions. And secondly, this is an inappropriate question and above all, it's none of your business.
Have you taken any cooking lessons?
C'mon people it's the 21st century! Have you asked the same question to the groom too? She is getting married not shifting to another house to feed her husband.
Don't act like a bridezilla!
Well… we would advise you to RUN for your life after saying this!
Talking about your looks for the functions
Okay, woman…we feel you. Even you want to look the best at your functions but it's the bride's most special moment, her looks are the priority!
Are You Really Sure About Him?
Don't, again I am saying Don'! If you say this, we are 100% sure that you will be uninvited from the wedding. You just can't question her choices at the wedding function… she is sure about him that is why she is getting married to him and that is why you are here!
You should always focus on making the bride comfortable and relaxed! If your best friend or cousin is getting married too then keep these things in mind before saying anything to them!
You can thank us later!