A Complete Planning-Guide for Intimate Weddings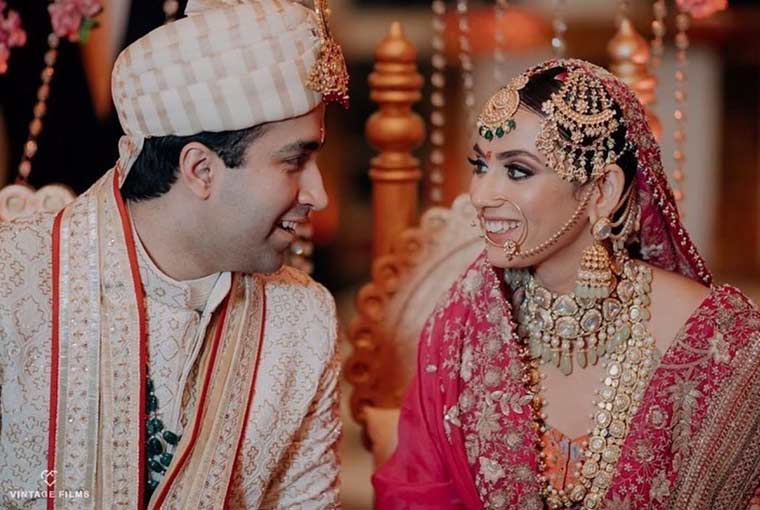 Pandemic has shown us that intimate weddings can be fun too. You will be having the energy as well as time to give attention to the smallest of the details too. Above all, you won't have to worry about the overhead cost of extra shenanigans that people indulge in their grand wedding. Intimate weddings also give a chance to enjoy the biggest celebration of your life with your family and friends. You can even enjoy the ease of planning your intimate wedding with your family where you can designate various tasks for your family members.
The only task that you need to take care of while planning a wedding during a pandemic is to follow the restrictions and precautions, especially when you are planning during the winter season. You have to face a wee bit of difficulties because of the chilly weather. Therefore having a proper checklist at hand will prove to be really helpful.
So, here's a checklist from our side that you can keep with yourself while planning a wedding during the winter wedding season!
Begin with Sanitization Equipment & Stations
As we are still in the pandemic, we have to stick to maintaining a certain level of hygiene at social gatherings. This step is important, irrespective of whether your guest count. You have to procure sanitization equipment, for which you can have stations with smaller bottles of sanitisers as well as masks. This needs to be the top priority of your wedding planning checklist. After all, you have to take care of yourself as well as your guests.
Stay in Touch With Your Vendors Throughout
As we have mentioned before, safety is really important during the pandemic. You have to see if your venue team are taking the necessary precautions. Is the caterer being careful while preparing the food? You also need to ensure if your vendors are adhering to a strict protocol of social distancing as well as sanitization rules? Not only that you should also need to check with their arrival timings and so on. Trust us, all of this can be done with optimum communication between yourself and the vendors that you've hired. Stay in touch with them especially when you're close to your wedding date. This will help you avoid any miscommunication during your wedding functions.
Travel Planning
If you are planning to have a destination wedding or if the groom's side is coming from a different city or state then travel planning is extremely necessary. Also, during these times air travel gets limited and no one wants to go through that unimaginable hassle. Though road travel is still manageable with certain precautions and we would recommend you to not even think about train travel. You have to plan the travel based on the distance and the number of people travelling in, that too till the very last detail.
Selecting the right type of the venues
Sometimes winters get unbearable therefore, you should choose your venues wisely. If you have evening or night functions then you should definitely go for an indoor venue. On the other hand for or daytime functions like mehndi or haldi, you can go in for an outdoor venue like a farmhouse or terrace or roof-top. You need to plan your venues accordingly to make them comfortable for you and your guests.
Have some backup plans and extras for comfort
Weather gets tricky sometimes which can affect your celebration in a bad way. There are chances rains can ruin your outdoor setup therefore have some backup plans so that it doesn't cause last-minute panic attacks. Also, winters can be really uncomfortable at night, therefore, you should check with your venue partners for an ample supply of heaters for your winter wedding for everyone's comfort.
Just keep these in mind and you are good to go!
Visit Also:-Online Digital Wedding E-invite