An Ultimate Guide To Pick The Perfect Shade For Your Wedding Lehenga As Per Skin Tone
Being a girl, you must have so many instances when people must have complimented you upon the colour you wear. Sometimes, a particular shade makes your face look brighter, or make you look thinner, therefore they become your most trusted colour. When it comes to picking your wedding lehenga, you must be in a dilemma, which colour to choose. Plus, if you pick the right shade of the lehenga as per your skin tone, then trust us, half of the battle won. So, here we are to help you to be victorious in picking the right shade of a particular colour that will make you look all radiant on your wedding day…
This process is not that simple so here are two things to make it work…
Firstly, get familiar with the skin tones as well as the undertones…
Basically, there are two types of undertones-cool and warm. If you know yours then it will be very handy while selecting your lehenga as well. To know yours here is an easy way to figure it out: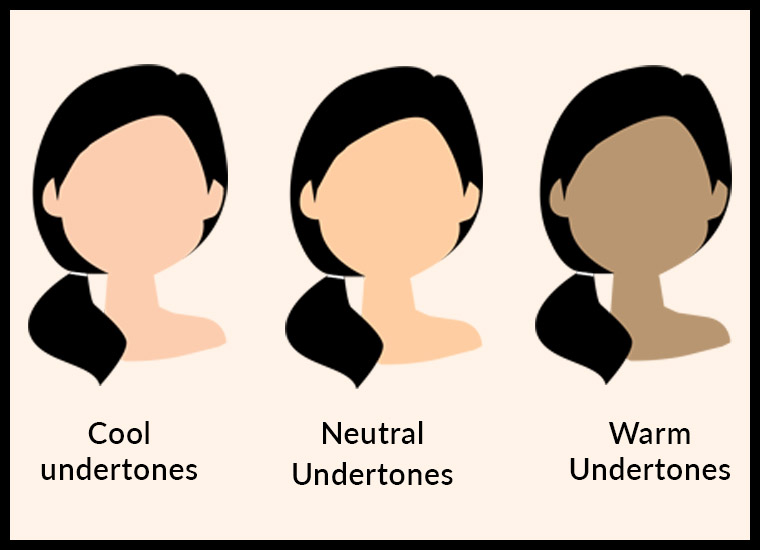 To give you a better idea, warmer skin is basically more yellow coloured, while the cooler tone of the skin is more pink coloured. Whereas, in general, Indians mostly have warm or olive skin tones or neutral undertones with a few exceptions.
Secondly, what shades will complement your skin tone?
After figuring out your skin tone, you need to know which shades will match your skin tone. So read below to know some rules you can stick to:
Cool, pale skin tone: For this skin tone, you can go for cooler shades. You can check out pastel tones and softer colours. We would advise to not to go for a brighter shade which could look very stark. If not pastel, then some darker shades rather than brighter like emerald green and deep blue will surely look perfect.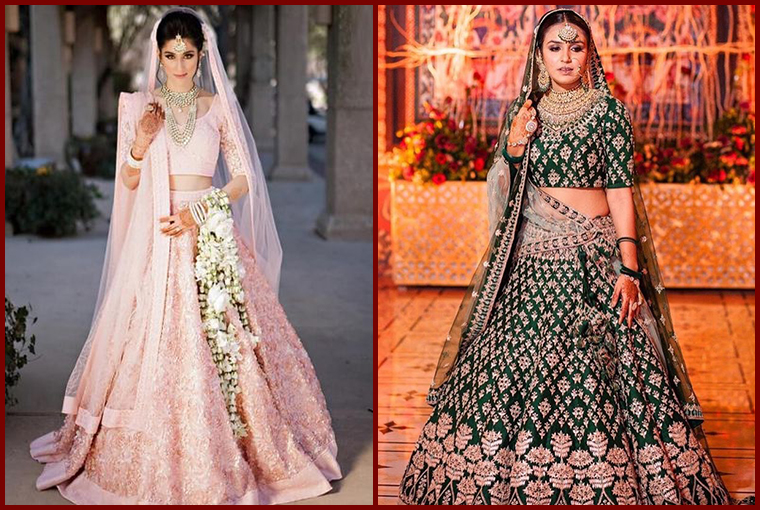 Also, avoid colours with a slight neon tint such as tomato red or orange. Even don't go for pastel shades like beige as they might wash you out completely.
Warm, medium skin tone: Shades like reds, royal blue or green, orange and even yellow will surely complement this skin tone. These shades brighten the face instantly are ideal for this skin tone. If you have an inclination towards pastel shades, then colours like light pink should be picked over blush pink, ash grey, beige or white.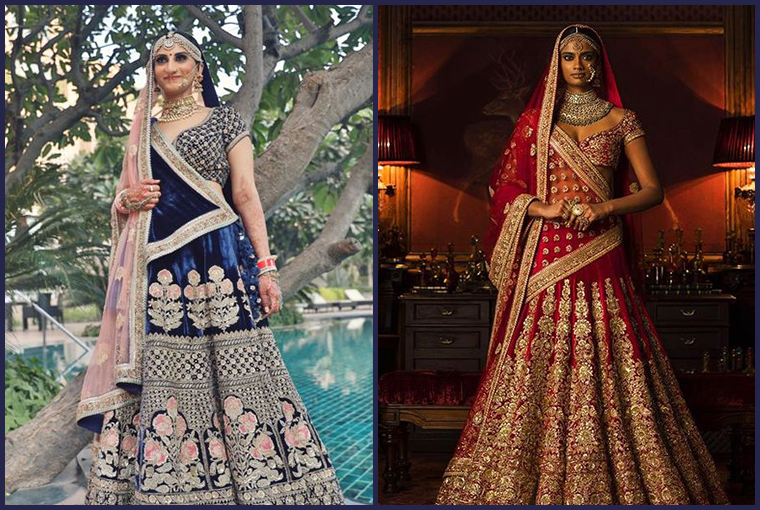 You can also don brighter shades if you want to, such as royal blue over midnight blue, ultraviolet over deep purple and emerald green!
Olive skin tone: Indian girls usually have this skin tone, and a lot of dusky or wheatish skin tones would come under this category. Brides with such skin can go for burnt orange, warm pinks and deeper corals. You can also pick pastels like mint green or pastel pink, millennial pink and even lilac.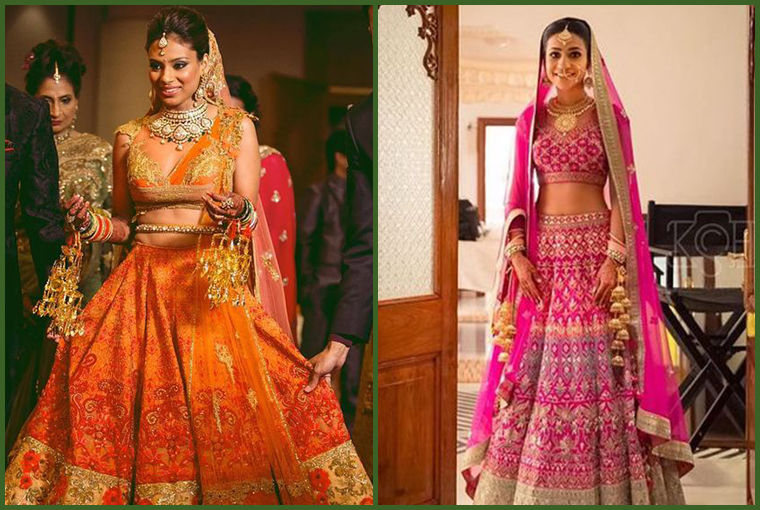 Avoid anything too bright as it may make you look too dull. Therefore, avoid cool-toned shades of reds, oranges, pinks and neon.
What to do if you are totally crushing on a shade or a particular lehenga which doesn't go with your skin tone?
You need to be a little smarter and use a hack to get what you want…
If you have cool toned skin and you want to wear a beige lehenga or an olive skin tone who wants to rock a neon shade of pink… Then what you can do is, you can go for a blouse to a shade lighter or contrasting that will suit you or change the inner lining of the dupatta that goes over the head to add a glow to the face. The safest thing to do is adding another dupatta of a colour that complements your skin tone into the mix! This will help you totally to nail your bridal look…
Read This Also : Top 10 Wedding venues in Delhi NCR