#BridalGuides: Best skincare tips for Summer Brides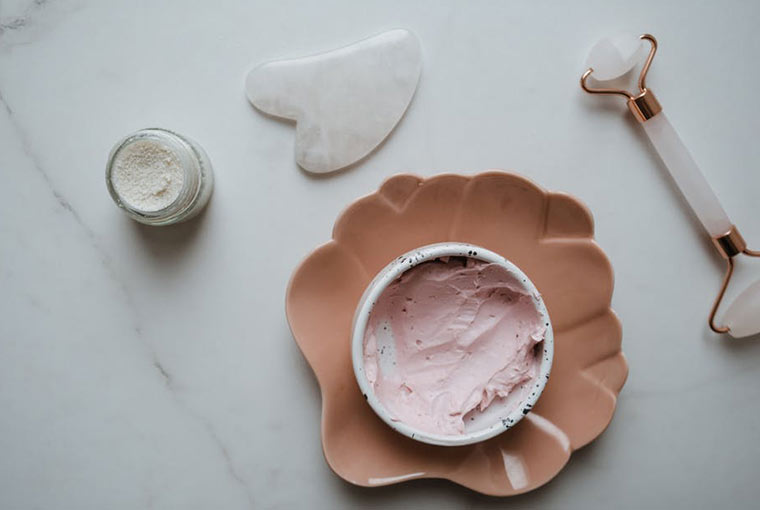 We all desire that clear, blemish, free skin, but the summers' heat and humidity usually have some other plans. They usually make it dry and leads to acne as well as pigmentation. Plus, if you are getting married, you really can't afford to have such skin. Every summer some 'IT product' by some label hits the market promising the perfect skin that can be overwhelming. They may sound enticing but nothing can beat the best results of a good skincare regime.
So here are some secret summer skincare tips and hacks that won't require any salon or spa visits and you easily follow them while being safe at your home.
Follow The CTM Routine Or Layering It Properly
CTM has always shown some great results on the skin. All you need to do is know the correct order of the routine which is sometimes massively confusing. So here is your simple layering routine that you can bookmark and use!
In the Morning – Cleansing – Toning – Applying Serum – Then Moisturizer –  Massage Face oil – End it with a Sunscreen
In the Night – Start with Double Cleansing – Toning – Applying Eye Cream – Spot Treatment – Moisturizing – Retinol – End it with Face oil
Aloe Vera Ice Cubes To The Rescue
Rubbing ice cubes on the face are known for closing the pores as well as beating the heat. To make it more effective how about trying aloe vera cubes? Aloe is known for its various benefits for the skin in summers. All you need to do is blend the aloe gel with some rose water and freeze it in regular ice trays. It will not only soothe your sunburned skin but also make it tighter and give a de-puffed look!
Change Your Skincare Products
You should know that summer skincare products are way different than we use in winters as they may get too sticky in summer! Therefore, we would suggest you ditch you to switch from heavy creams and cream-based cleansers for something light and gel-based for summers. You would also need to amp up your SPF if you are still using a lower one for winters.
Go For A Weekly Lymphatic Drainage Massage
We are now living in the world of jade rollers and gua-has, but nothing can beat the good effects of a lymphatic drainage massage which is not only good for your skin but it can easily be done on your own. This will help you get rid of all the toxin build-up in your skin and help your skincare products absorb better.
Sleeping With A Mask On Never Fails
They have been popular for a long time as they are one of the easiest and effective hacks. Go for hydrating masks and apply them before you sleep. You must be aware of the fact that our skin repairs and replenishes while we sleep as its metabolism improves, enabling your skin cells to reproduce more efficiently. If you wear a hydrating overnight mask, then it will help you enhance this regeneration process and you'll surely wake up to smooth hydrated skin.
Vitamin-C Can Do All The Wonders
Vitamin C is a go-to product and can be used year-round, but it can do wonders in summer. It helps prevent hyperpigmentation, improve the appearance of fine lines, and help with collagen production. All you need to do is apply a layer with few drops on your skin between cleansing and moisturizer.
Don't Experiment With Random DIY skin masks
We know while sitting at home you have plenty of time on your hands which you must be thinking of using for mixing up various ingredients to create a new face mask every day. We would strongly advise you not to try them especially when you are getting married. Only go for tried and tested homemade face masks as there's a possibility that something new may not suit you even if you made them out of fresh and chemical-free ingredients.
Just follow them and you are good to go!