#BridalGuides: How to get fit in 6 months before the wedding?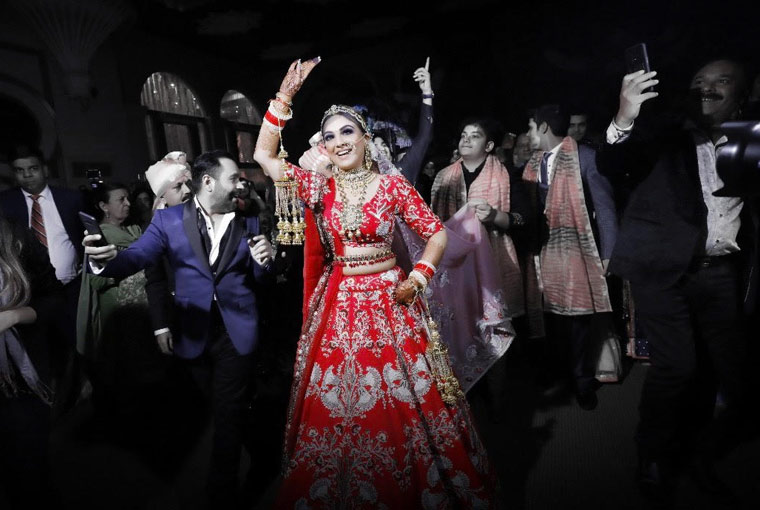 If you are planning to get married in the winter wedding season, then you have got plenty of time in this lockdown to look after yourself and get yourself ready for your big day! Though these are a bit difficult times as this pandemic has put your wedding preps to a halt. All that shopping, beauty appointments as well as meetings with vendors are on hold as we are not aware when will things be fine. We would suggest you to use this time to focus on yourself and get the perfect bod for your special day.
Just like every other bride, even you must be trying hard to look your best on the wedding day. Though everyone is beautiful in their own way, getting that perfect figure won't hurt you! So make the most of this time and focus on your well-being and body. Here are some tips on how you can do it.
Don't go overboard with it!
We know you want to look the best, but we would suggest you set some realistic goals that can be achieved without going overboard with the fitness regime. There are chances that you decide on calling it quits if you go harsh on yourself. Though you got plenty of time on your hands, still it is advised to go for short-term goals.
Don't follow any regime blindly
You know your body better than anyone and those online exercises may not suit everybody. Set your own goals and just take a little help from those online apps. So, tailor your regime as per your bodily needs. Taking it slow is the best thing to do.
Cardio is the best thing to do
If you are just focused on shedding some kilos, then cardio will surely do wonders for you. Trust me opting for a brisk walk, running and even dancing are the best things to do as you can't go out. Just stay inside and do your cardio religiously.
Don't forget to evaluate the progress after every two weeks
Checking your progress is really important as you should know if the efforts you are making are working or not. This will motivate you to keep on doing it. So, assess your weight or even inches to see the progress. You can also make some changes based on the progress be it in exercising or even diet. Above all, you would also be able to know the target areas after taking measurements.
Eating Healthy is the key
You just can't rely on just exercising for your fitness regime. Eating right needs to go hand in hand with all the exercises. Your weight also depends upon what you are eating. A healthy diet plan needs to be followed by your fitness result for better results. It will also help you to gain more energy and stamina for the workout. Above all, a good diet will also help you give you healthy hair and skin.
Sleeping well is also important
You really need to keep in mind the importance of sound sleep. You have to have a good 7 to 9 hours of sleep every night to stay sane during all this. Try to stay away from social media scrolling in the nights! Sleep deprivation also leads to unwanted weight gain which you really don't want during all those efforts.
So what are you waiting for? Just get started and don't look back!