#BridalGuides: How to get rid of oily skin before your wedding?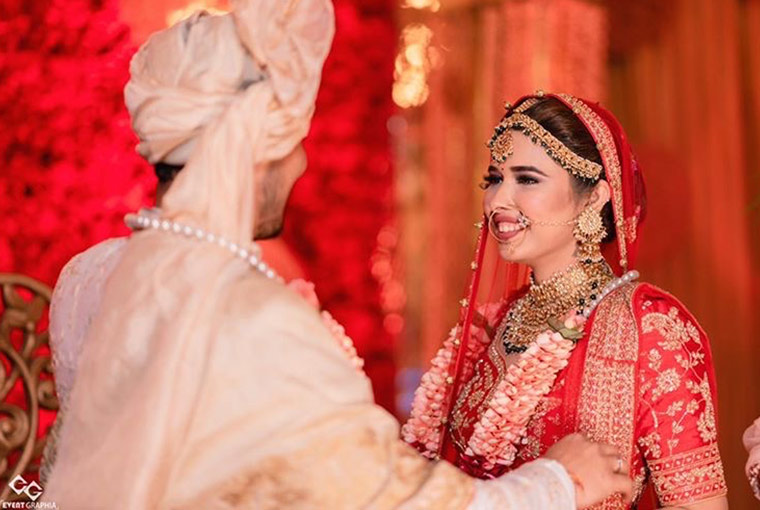 You all would agree with the fact that we all hate oily skin. The struggle is real and we totally understand how much we all have to research for the right products or a regime to fix it. The things are a bit more struggling if you want to look flawless on your wedding functions and get rid of that oily skin. Therefore, you have to make sure that you don't end up looking like a nightmare on the most special day of your life. So here are some really cool, simple and quick hacks that will help you a lot of you are trying hard to get rid of the oily skin before your marriage.
So save this blog that as it has some really good pointers for your help!
Stay away from oily and greasy food
All of us have an inclination towards fried, oily and greasy food. We all just crave for it all the time. But it can surely make things worse if you are dealing with oily skin. Therefore, it is time to bid adieu to all your cravings for oily and greasy food and switch to food items are rich in Vitamin A and has no ounce of oil in it. We know it would be difficult, even thinking of it, but you have to do it if you want to look all radiant on your wedding functions.
Good Toners are a way to go
You may not be aware that even after using a face wash, there are heaps of dust and pollution on our face. That is why a good toner should be used every day to make your skin oil-free and clean. Toners have proven to be a really great product to get rid of oily skin. Make it a part of your daily beauty regime before the wedding and you will surely spot the difference.
Stick to clay and mud masking
This may sound something new to certain people but it is a must-do to get rid of that extra skin oil. You can go for 'masking' at least once a week. Plus, if you're facing a major episode of oily skin, then clay or mud masks which will not only suck the oil out from your skin but will also keep it soft and supple.
Glossy Makeup is a strict no-no
While discussing your makeup look for your wedding functions with your MUA talk about staying far from glossy makeup looks. Glossy looks will make your skin look even more oily and that's not gonna help anyone.
Home Remedies For The Win
Oily skin needs attention as it can't get fixed on its own. You have to take care of it before your wedding. Therefore, you can start with some home remedies to fix that. You can opt for aloe vera to the skin, mix lemons and egg whites and apply that pack on your face, mix water with oatmeal and apply that too. These ingredients will help you tighten the pores and also suck up the face oil.
Blotting Papers to the rescue
You must know that blotting papers won't reduce the natural oil from your skin but it will surely reduce the extra oil from your face that will make your skin look less shiny and greasy. Though it's not a permanent solution, it will surely save you from looking bad on your wedding function.
Try to get a Good Night's Sleep
Our skin goes into a recovery mode while we sleep which makes it really important to get at least 7-8 hours of sleep in the night.  A good night's sleep will surely show amazing results on your skin. The changes will start with glow and slowly it will replace the oil a bit and after some time your dark circles will fade too.
Just follow these tips and get rid of oily skin to look all radiant on your wedding day!