#BridalGuides: Some Home Remedies To Get Fuller Brows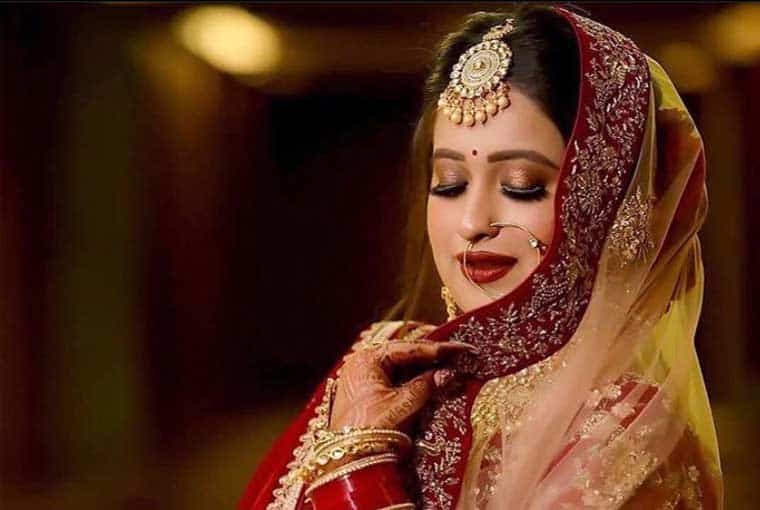 After finalising the wedding date you usually start working upon your wedding look. Getting that dreamy lehenga and looking all flawless on the wedding day is what all the brides focus on. The most important feature that defines your face is your eyebrows. Therefore, it's really normal to desire for perfect brows on your wedding day.
Though eyebrows can be filled in to make your look all glamorous you can't beat the charm of having naturally fuller brows. So, here with a curated list of home remedies that you can add to your daily skincare regime. These are all-natural and you don't have to spend your money on expensive hair growth serums and treatments.
So, let's get started!
Massaging with oil
This is one of the most hassle-free and easiest remedies to get fuller eyebrows. You can massage them coconut oil, castor oil or almond oil in circular motions that will improve your blood circulation that further helps in increasing your hair growth. Just take a few drops
and massage your eyebrows in a circular motion. Keep it overnight and then rinse it off in the morning. Do it every night before the wedding day and get the desired results.
Onion Juice to the rescue
Onion juice is rich in sulphur, antioxidants and minerals, that will help you strengthen your hair follicles, that will surely help in hair growth. All you need to do is make onion paste and strain it to get the juice. Then apply it on the eyebrows using a Q-tip. You need to remove it after an hour using a  cotton ball soaked in lemon juice. You can do this thrice a week to get the best results before your D-Day!
 Fenugreek Seeds Never Fails to Impress
Fenugreek seeds are rich in proteins and Vitamin B3 that helps in rebuilding hair follicles. You can soak some fenugreek seeds in water overnight, and grind them into a fine paste then apply it on your brows. Just rinse them off with warm water after 30-45 minutes. Do it one twice or thrice a week for good results.
Petroleum Jelly Can Also do Wonders
Trust us, petroleum jelly can do wonders on your brows. Basically it will condition them that will keep the skin moisturised. Just apply it and leave it overnight then rinse it with tepid water in the morning. Repeat it daily, but if your skin is prone to then don't go for it as petroleum jelly is high in oil content.
Say Hello to Aloe!
Fresh Aloe Vera gel offers have endless benefits. It will open up the follicular pores, that will encourage the growth of your eyebrow hair. Just peel off the outer leaf of the aloe vera plant and scoop the gel out. Apply it on your brows and massage it until it gets absorbed.
They will work wonders, if you do these consistently, trust us!