#BridalGuides: Things you should discuss during the wedding makeup trial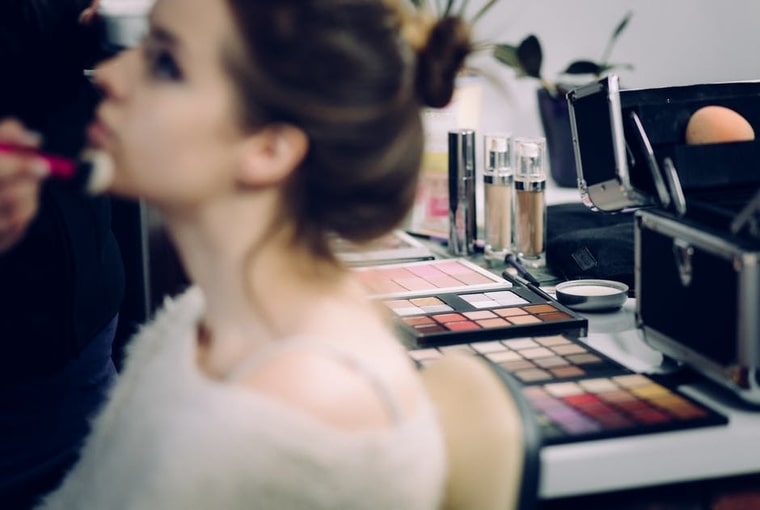 The wedding makeup holds so much importance for every bride. It is something that makes or breaks your wedding look. We have always stressed on always getting a makeup trial before your D-day! There must be so many questions on your mind while going for a trial such as having a whole look in your mind, or what are likes and dislikes and so on… Trials are a great opportunity to discuss something more than shades of your eyeshadow or lipstick. This is the best time to discuss communicate your preferences regarding your wedding look.
Here are four essential things that you should discuss on your wedding makeup trial…
What kind of look you are looking for?
The first question that you will be asked by your MUA would be "What makeup look you would want on your wedding day?" You must have gone through the various bridal look on Instagram and Pinterest with various eye looks and hair. You always dreamt of looking like the very best version of yourself on your most special day but not entirely a new person.
Are you up for falsies or lenses on your wedding day?
Makeup trials are the best time to be aware of the need for false eyelashes and lenses on the wedding day. Most of the girls are not up for false eyelashes because of discomfort but most of the makeup artists usually encourage to go for them. It's totally up to you if you want them or want. Same applies for contacts, if you are used to them then you would be comfortable going for them and of this would be the first time you would be the first time wearing them.
What kind of hairdo would you want?
Just like makeup, your wedding hairstyle plays an important role in your wedding look. It should be something that suits your wedding lehenga as well as your makeup look. Your MUA will also guide you if you should get your hair before or after the makeup. You also need to have something on your mind before going to the trial so that you can discuss it with your stylist.
How much time do you have on your hands?
Your makeup artist should know, how much time you have got on your hands for your wedding makeup. On the trial day, they would get an idea of how much time would it take to get ready. So decide accordingly as your MUA needs to make arrangements according to do that.
We hope this helps!