Décor trends that we will see in the year 2022!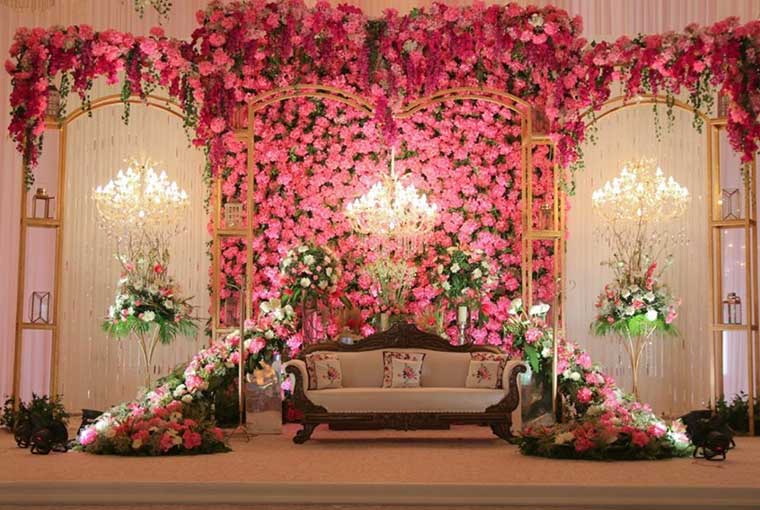 And just like that, we are entering the year 2022… It literally went by in the blink of an eye and the new year is just knocking at our door with new trends and excitement. As winters are here with the wedding season, we can see so many décor trends that are adding an extra oomph to the setup! If you are also planning to get married then you should be aware of such trends so that your setup looks its best! We have already talked about the latest trends for bridal makeup and hair, now here are some décor trends too that you should be aware of!
Just read on… to see what will rule the year 2022!
We will be seeing more of Outdoor Events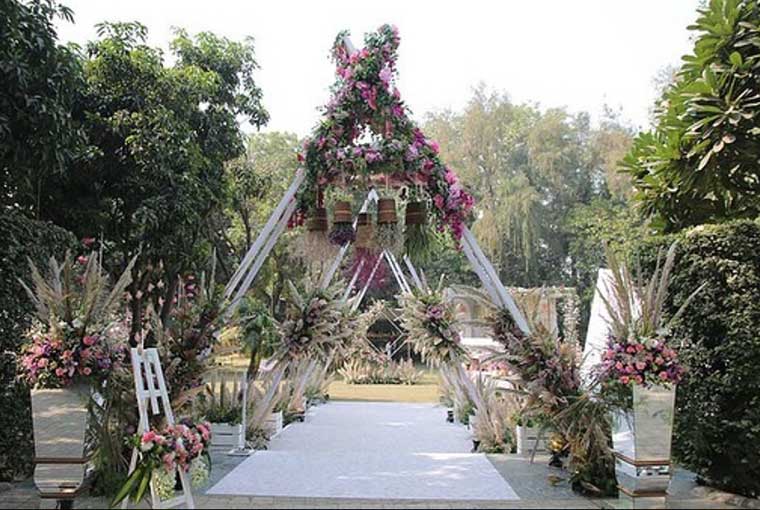 As we are still struggling with the pandemic, people are still inclined towards celebrating their events in outdoor settings especially in the day
Outdoor events were popular in the year 2021, and we are also predictions them to be a thing next year also
Sustainable weddings will be a thing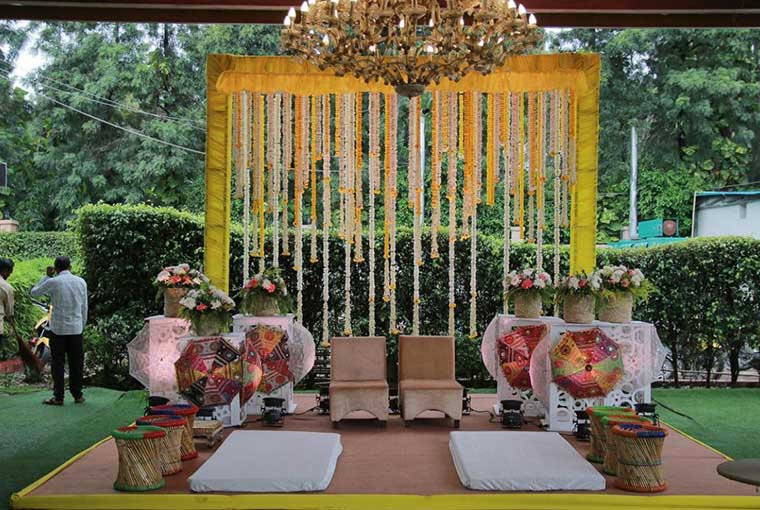 This year, couples showed concern towards the environment and switched to sustainable weddings and sourced all the décor elements from the local businesses to support them
There were so many elements made of Wood, Cane, Glass, Earthen Ware, Vintage Bamboo which can be reused
More of Fabrics and Furniture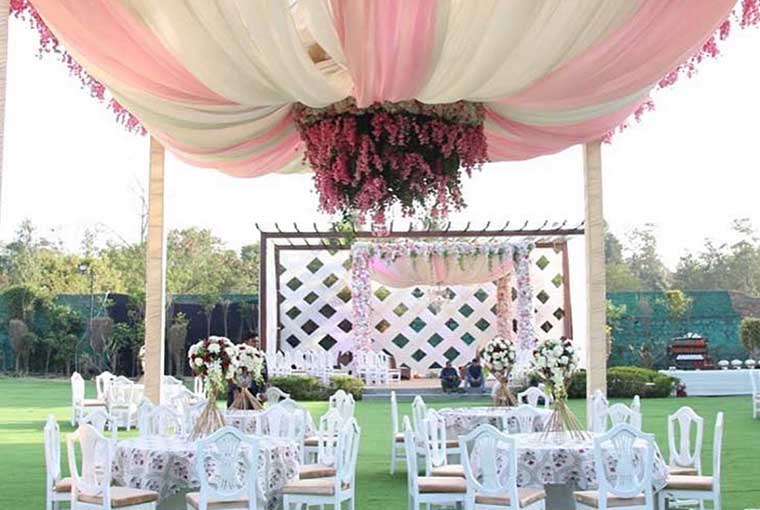 Cosy lounge areas within large setups created with drapes and furniture will be a thing in 2022
More and more furniture will be added to style the spaces
We will be seeing more vintage furniture at wedding functions
Drapes and table clothes will be made of rich fabrics such as silks, brocades, mashru, and jacquard
There will be more use of textures and patterns such as woven fabrics & embroidered tapestries
There will be more focus on creating a memorable experience using the spaces. It won't be just about designs
In 2022 events would be made more impactful with personalized details that catch the eye and make it the talk of the party
Pop of Trending Colours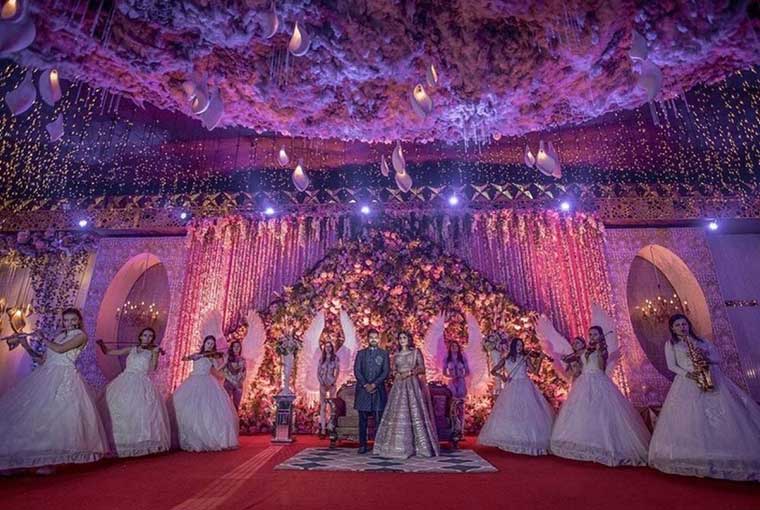 Couples will be inclined more towards off-beat shades such as lilac, the new 'very peri', lemon, and shades of rosé
You will also see earthy, nature-inspired palettes, like rust, terracotta, honey mustard, amber, and coral-toned hues
They will be used in contrast with vibrant, contrasting colours like tangerine, hydrangea blue balanced out with neutral colours
Unique Mandaps or Vedis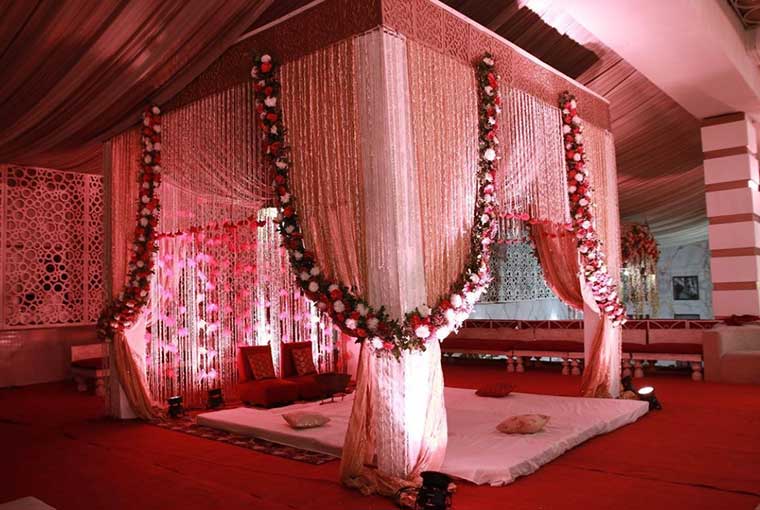 There will be a new facelift of mandaps. You will be spotting new shapes and structures that will be huge too
There are fair chances that you may even spot geometrically defined designs, inclined towards symmetry
Stunning backdrops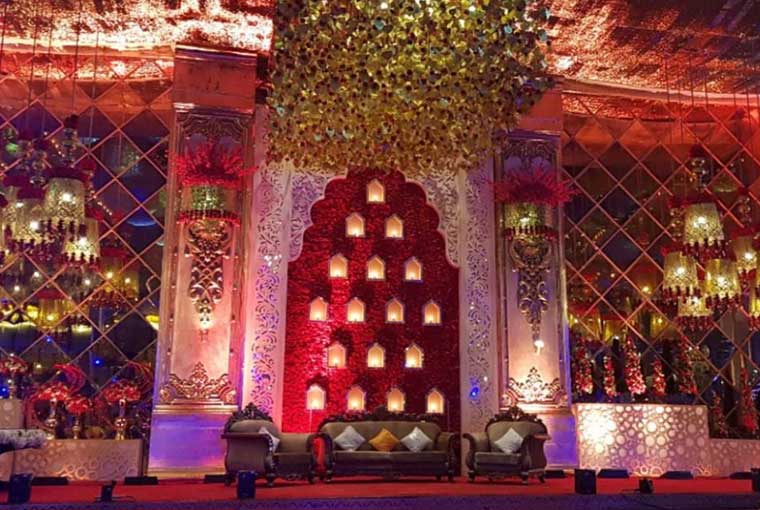 The year 2022 will be about acrylic and plastic backdrops when it comes to adding elements to the wedding decor
As acrylics come in various colours, they will prove to be a good substitute for using glasses or mirrors too
Bling will a part of wedding décor with all the sequin panels especially for events like the Sangeet, Cocktail or Reception as will neon lights
Read Also:-Top Wedding venues in Chattarpur