Everything you should know about planning Safe-Weddings!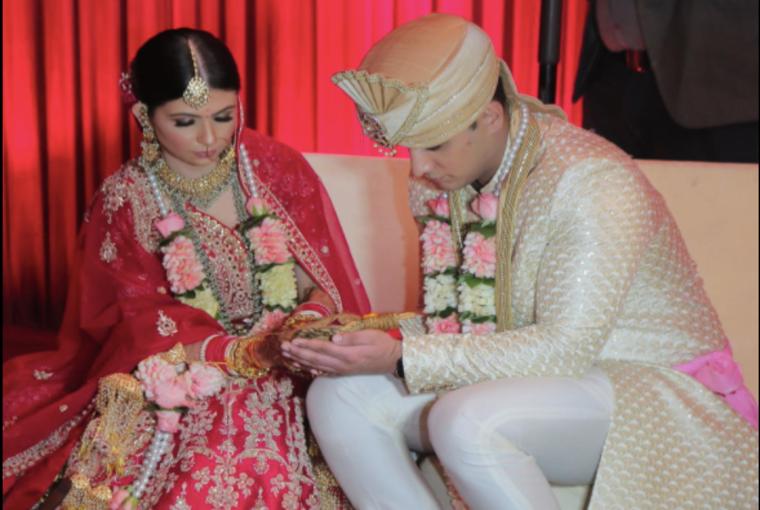 When we thought things are getting back to normal, things got even worse in the year 2021! Though we all have been struggling to co-exist with this pandemic, the need of the hour is everyone's safety- which has become the first priority for everyone! If you are also one of those couples who have planned your wedding during COVID, then it's better to switch to intimate and safe weddings rather than having bigger celebrations as we are all going through the second wave of COVID-19.
There are chances that you have been exhausted and tired of planning as well as postponing the lockdown wedding again and again, so here is a little help from our side! Here's how you can plan a safe wedding.
Postponed weddings
There were so many weddings booked at our venues in the month of April and May and we are getting constant calls from our clients regarding postponing or cancelling and being confused about the situation on how to go ahead. We know all these queries are really daunting. There are some couples who went ahead with celebrating their weddings at our venues with limited guests and there are some couples who opted for at-home weddings with just the immediate family members. Most of our clients as well as readers are clueless about what to do. But first, calm down, take a deep breath and read on:
Things to keep in mind to plan safe-weddings
For now, it's better to postpone your wedding or if you haven't set a date yet, you should opt for a later date. There are chances COVID wave might subside by then, but it isn't going anywhere. So what approach should be taken? You should opt for a safe wedding with all precautions and guidelines in mind.
Here's how you can plan a wedding that's safe for your near and dear ones…
Getting vaccinated for people above the age of 18 years is really important in the current situation. We would recommend going ahead with it once everyone in your immediate circle including yourself has been vaccinated
It has been said, again and again, to avoid going out unless necessary. Plan your wedding from the comfort of your home Also wear your mask and take all the precautions while going out
Go digital when it comes to invites. Ditch the physical invites as e-invites would be easy to send and they are environment-friendly too
Talk to your vendors to maintain all the safety protocols and standards to make weddings safer!
Also, avoid physically going out to meet vendors, instead, go for video calls for booking them
In case you're struggling with finding the right, hygiene certified vendor, you can take our team's help to look for your vendors
The same goes for bridal shopping, meet your designers online and go for zoom meetings to finalize all your outfits
Just keep these in mind then you are good to go!