Honeymoon essentials for every bride!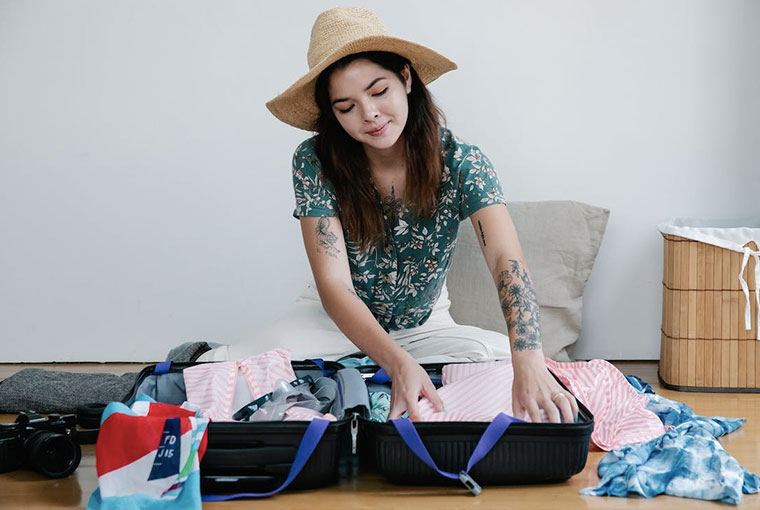 The whole wedding shopping doesn't get over even after trousseau shopping, as once it's done you need to shift your focus to your honeymoon essentials. This could include sexy intimate pieces or some special outfits as per the weather. Your honeymoon trip could be for 5 days or 10, therefore it doesn't hurt to carry some exclusive pieces for each day.  You can flaunt a new outfit every day! If you are confused about what to carry and what not… then here's a little help from our side… We have put together a little list of some honeymoon essentials that will help you pack wisely!
Pretty dresses
Be it a beach escapade or a trip to a cold region, buying those pretty or sexy dresses for a honeymoon are important to woo your partner and let's not forget to get some amazing pictures! You can let loose and be your boldest self as the honeymoon is the right time to do that! You can go for those short shorts, floral dressed, backless or cut-out tops that you always wanted to wear.
Swimsuits And Bikinis
For most newlyweds, exotic beaches are the most preferred honeymoon locations to spend some secluded and relaxed time together after tiring wedding rituals. Even if you are more of an off-beat destination kind of couple, your hotel is most likely to have a pool or a hot tub.  So, keep some sexy pieces of swimsuit or bikini that are the right picks for the perfect sun basking and beach therapy!
Kimono For Coverups
If you are going to a beach destination, you must carry a swimsuit and after enjoying the water or a good dip, you can use a stunning kimono to cover up. Such kimonos also work best for girls who don't want to roam around in a bikini all day but still want to stay in the beach spirit.
Sexy Lingerie
It's your honeymoon, you need to carry some sexy lingerie sets to it! Be open to experimenting and don't be shy to go bold when it comes to honeymoon intimates. You can go for bold and sexy colours such as maroon, black, red, hot pink or purple. Try not to be stingy, pack one set for each day as it hardly occupies space!
Satin Robes
Nothing is sexier than sexy satin robes! They can be sensuous or cute, depending on your style. It would help if you carried a soft, silky and luxurious robe in your honeymoon luggage. These are available in gorgeous colours and styles and look sexy on almost anyone! You can do them over your gorgeous honeymoon lingerie and feel like a goddess.
For the best colours, you can go for the classic black, white or maroon satin robe as it gives a plush look. They are also comfortable to sleep in and come in handy after you shower. You can even wear them as a cover-up for your swimsuit.
We hope this helps!
Visit Also:- Wedding venues in Delhi