How to calm your nerves before you walk down the aisle?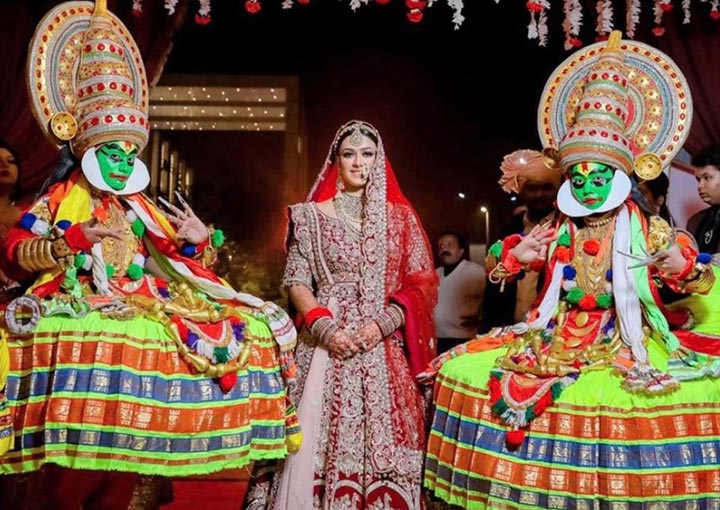 Wedding is the most awaited day in everybody's life, especially for the brides. We totally understand all those jitters girls go through before their big day! Though everyone tells you that it's normal to be nervous on your wedding day, sometimes those jitters get the best of you. This can also reflect on your face making you look all nervous and shy that can further ruin your wedding pictures. Fret not, here we are to help you keep calm as well as happy on the most special day of your life.
Just read the below-mentioned tips and you will be good to go…
Envision your big day with your spouse
We strongly recommend you to take some time off from wedding planning madness and sit with your spouse to envision your wedding functions. Just imagine the celebrations and make mental movies of how it will unfold starting with engagement, bridal entry, pheras and so on…  This will help you both to be prepared for the real thing.
Have faith in people around you
In Indian Weddings, the task list is huge as the celebration goes on for at least a week. Therefore, you need to rely upon people around to delegate those tasks which can be as big as handling the vendors or small as getting the varmalas ready. As you are dependent on your friends and family for all those tasks, you need to trust them with all your heart to stay stress-free on your wedding functions!
Be OK with little imperfections
We know it is the most special time of your life, but you have to be realistic about it. It's really unlikely that all your events go off without a hitch. Just keep in mind that sometimes the best memories come somethings going ridiculously wrong, but it the end your relationship is the most important thing, not those little imperfections.
Positive in Negative out
You must have heard about this saying " Your realities are shaped by our thoughts," Sometimes your anxieties and insecurities can give you a lot of stress. You just need to focus on the good times and celebrations where you will have a gala time with your friends and family!  Just think about those beautiful outfits, parties and the honeymoon with the love of your life!
Take some time out for yourself
Your wedding day will surely be the busiest day of your life. Therefore, we strongly recommend to take some time out for yourself and have some peaceful time with your family or for some walk, yoga, or meditation. These will surely keep you calm.
Refuelling and Hydrating is a must
We have said it a hundred time in our previous blogs and again we are saying that don't underestimate the importance of eating right and hydrating yourself! Nutrition and hydration are very crucial for a bride-to-be and it gives strength to manage your nerves and emotions. You are going to look stunning in your bridal lehenga even without skipping your lunch.
Share your thoughts
The best way to manage stress and anxiety is, to be honest, and open. You can express your feelings to your family member or and talk it through. This will surely help you out to get a helpful perspective or have a nice laugh on it or even releasing of some of the tension you're experiencing.
Pro Tip: If nothing helps, then breathe in and out slowly to decrease heart rate and blood pressure. After that just move, wiggle, and stretch to loosen your tight muscles and feel refreshed.